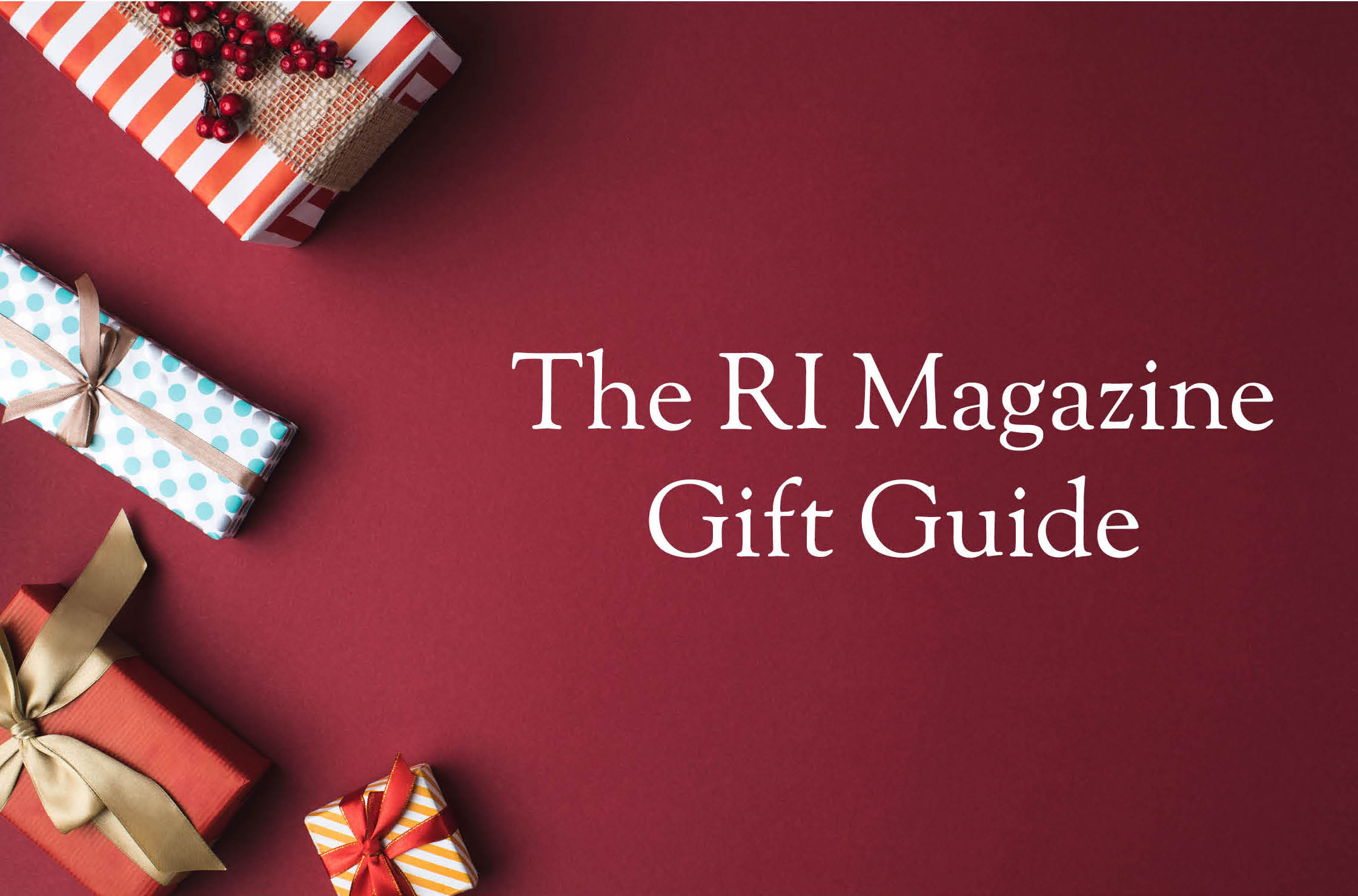 THE 2019 ROBERT IRVINE MAGAZINE GIFT GUIDE
Find something for everyone on your list.
FOR THE KITCHEN

SUNDAY PROVISIONS PECAN BUTTER
Gavan Murphy, a chef better known to the readers of Muscle & Fitness magazine as "The Healthy Irishman" for his years of sharing healthy recipes in those pages, is now in the healthy gourmet food business. And the first products being offered from his new company, Sunday Provisions, are four shockingly delicious varieties of high end pecan butter. Pecan Smash is the base flavor; Pecan Spice is flavored with cinnamon; Pecan Choco is rich and chocolatey thanks to addition of pure cacao; and Pecan Joe derives its distinct coffee notes from decaffeinated coffee beans. We taste-tested all varieties at the RI Mag offices and were astonished not just at the depth of flavor in the base product Smash, but at how perfectly balanced the flavors in the other three varieties were. Give any of these a try and you won't be disappointed. A Sunday Provisions pecan butter and jelly sandwich eats like a proper meal, not a weak replacement for the real thing.
Shop at SUNDAYPROVISIONS.COM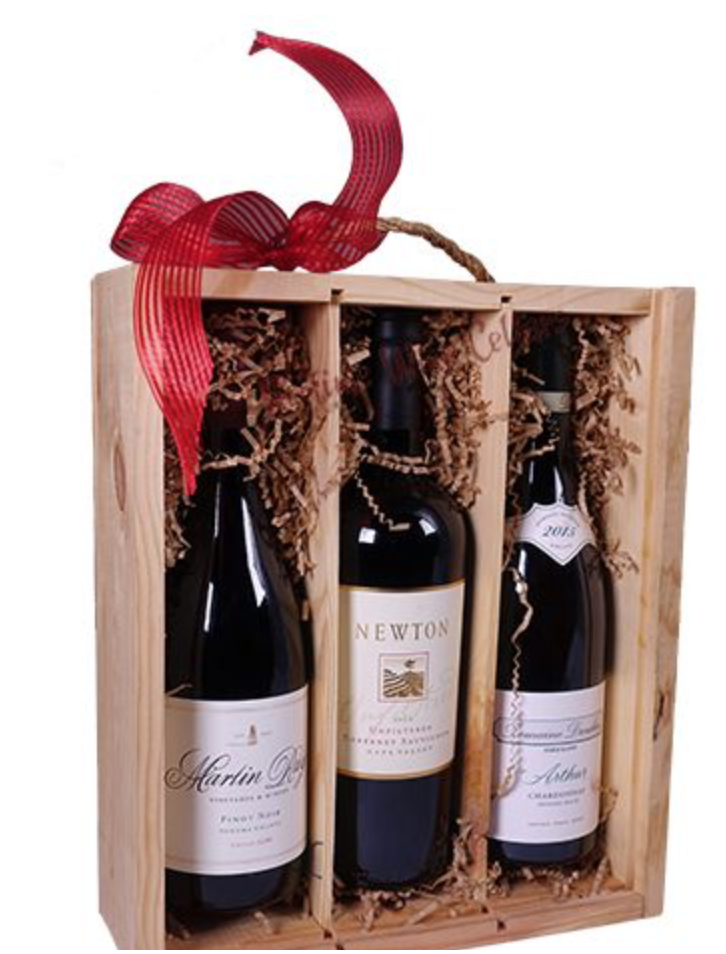 HI-TIME WINE CELLARS DELIVERY
There are a lot of online wine and liquor retailers, but none with the kind of variety or competition-shaming low prices as Hi-Time Wine Cellars. Get your favorite hooch or try something different and exciting like the Hofgut Falkenstein Riesling 2017, described as having, "a stunning nose of flowers, white peach, a hint of passion fruit and herbs. The wine develops a beautifully elegant feel of herbs, salty elements and spices, with a little bit of power in the finish. The balance and finesse is simply superb and full of potential." Plenty of gift baskets (pictured) are also available.
Shop at HITIMEWINE.NET
FOR THE HOME THEATER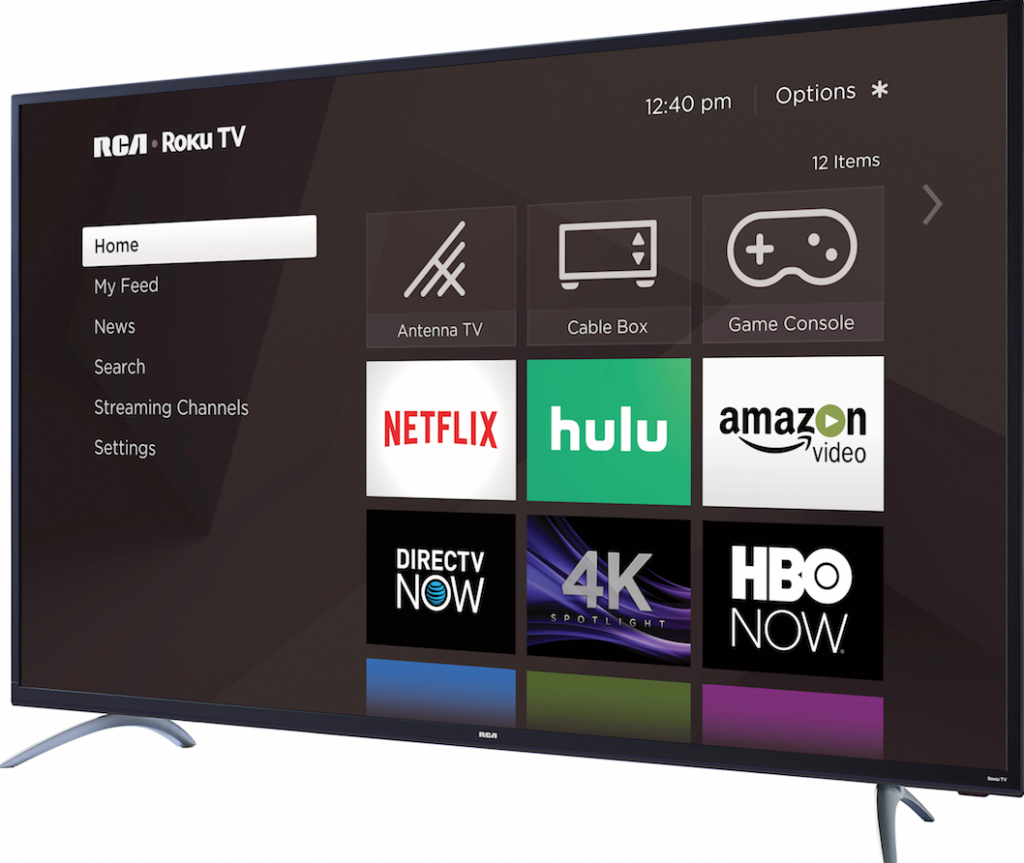 RCA 70" 4K TV
TV buying has long been a delicate science—a hunt for the most bang-for-your-buck as you balance picture quality, size, and price. This 4K HDR 70-incher from RCA makes that case that you can indeed have it all—including every app under the sun—for a price tag that won't break the bank.
$530, WARLMART.COM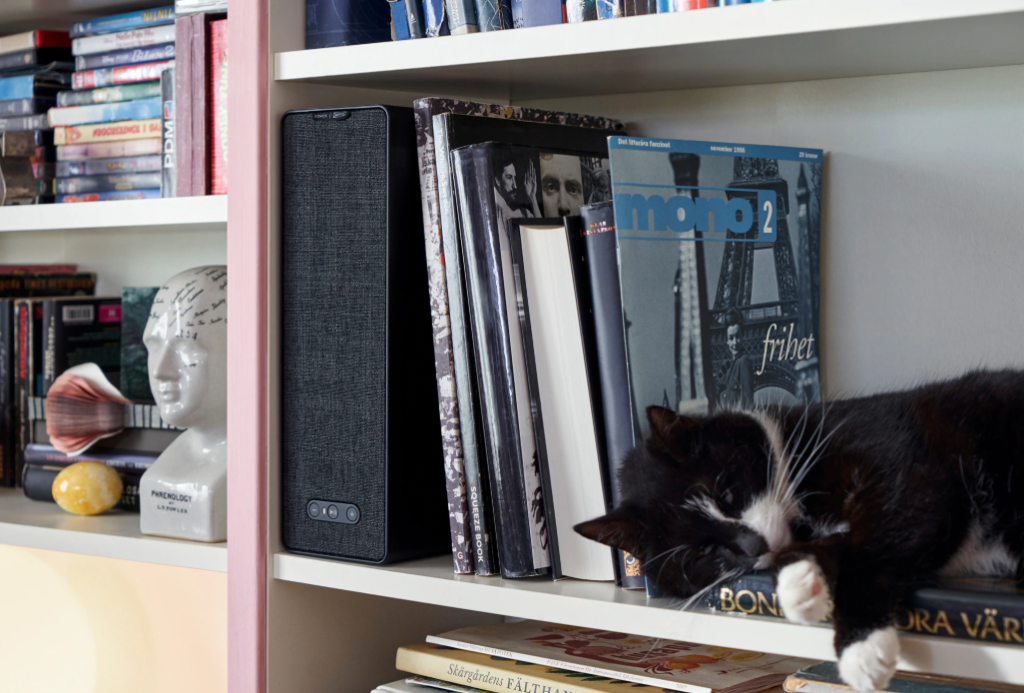 SONOS BOOKSHELF SPEAKERS
Use a single speaker to add crisp, high-quality SONOS sound to any room in your house. Better yet, grab two of these affordable, compact speakers to pack an unbelievably powerful wallop. (Seriously, you won't believe how big these can get until you hook them up yourself.) Not only do you not need to spend thousands to have a great home stereo, it turns out you can spend about 200 bucks to get the job done right. As an added bonus, these "bookshelf" speakers are ultra-functional thanks to a partnership between IKEA and Symfonisk, and can either sit on a bookshelf or be mounted to a wall to become a display shelf. For a killer home theater on the cheap, pair these with the SONOS Beam soundbar.
$99, IKEA.COM
FOR SOMETHING COMPLETELY DIFFERENT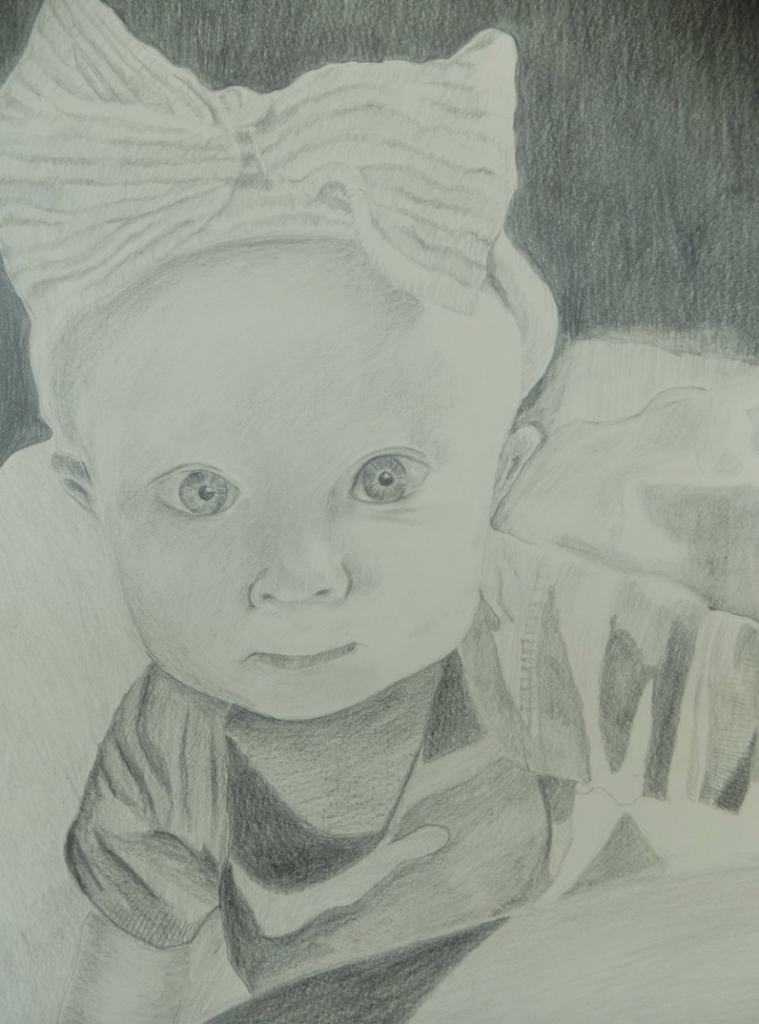 CUSTOM BABY SKETCHES ON ETSY
The Time Stand Still shop on Etsy will beautifully render an original piece of photorealistic artwork and ship it to you. Just send any baby photo to shop owner and artist Kristine, and she'll get to work with an ebony pencil "to provide a dramatic contrast of light and dark." The finished product will arrive on acid-free paper to make the ultimate keepsake to pass down through generations. On the shop page she writes, "Children grow up right before our eyes. How we wish to have time stand still. A beautiful, one of a kind, portrait drawing will be yours to enjoy for a lifetime. It is the perfect gift for you or a loved one." We couldn't agree more. Any parent would be lucky to have one of these professionally-commissioned pieces. The fact that you can get one at such an affordable price? That's just icing on the cake.
See pricing and ordering info on ETSY.COM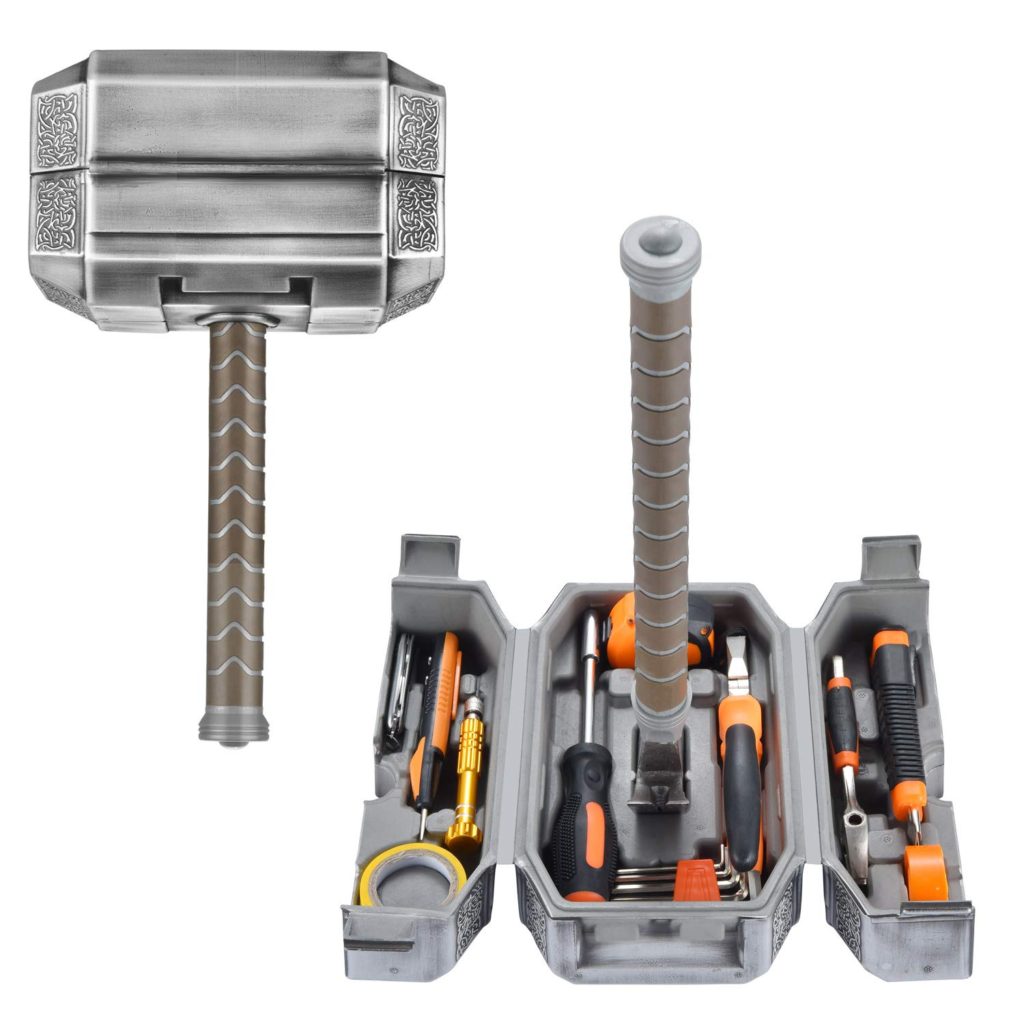 THOR'S HAMMER TOOL SET
Wield the power of Mjolnir! Thor's mighty hammer opens up to reveal a 28-piece tool kit perfect for all manner of simple jobs around the house. Includes hammer, pliers, Allen key set, measuring tape, screwdriver with changeable bits, and more. Of course, when the God of Thunder needs to hammer a nail, he probably doesn't even bother picking up his magic hammer and just mashes it in with the palm of his hand.
$69, AMAZON.COM
JUST FOR FUN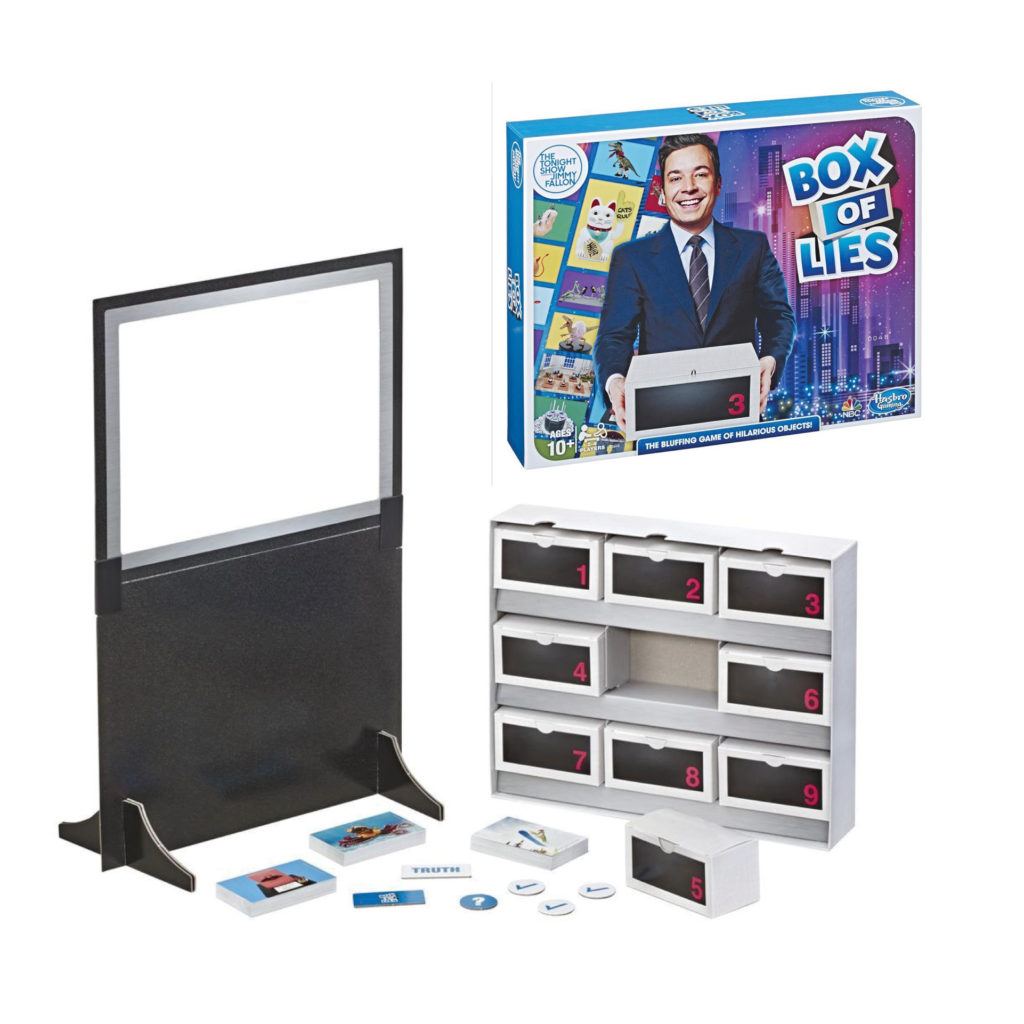 BOX OF LIES TABLETOP GAME
Convince your opponent that you're telling the truth when you're lying and vice versa in this hilarious tabletop game ripped from the set of The Tonight Show with Jimmy Fallon.
$15, TARGET.COM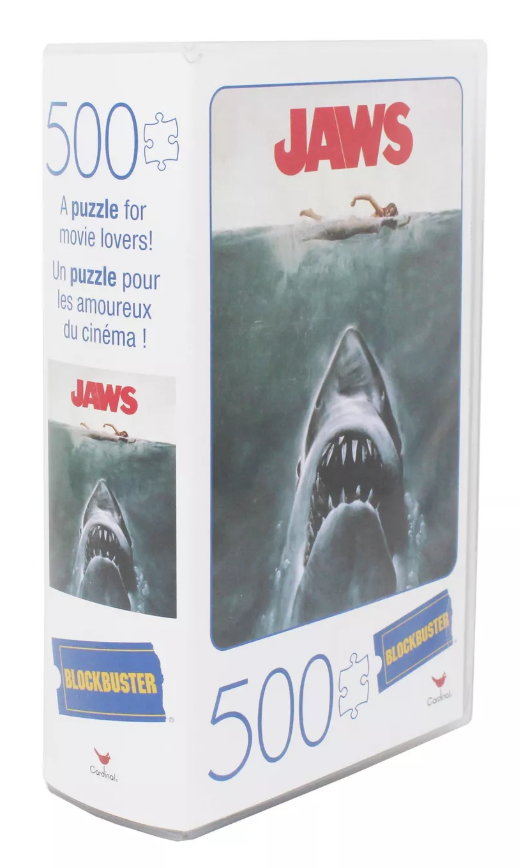 BLOCKBUSTER VIDEO VINTAGE POSTER PUZZLES
Piece together iconic movie posters of yesteryear like Jaws and The Breakfast Club with these "Blockbuster Video" posters, complete with VHS-style clamshell case emblazoned with the Blockbuster logo.
$9, TARGET.COM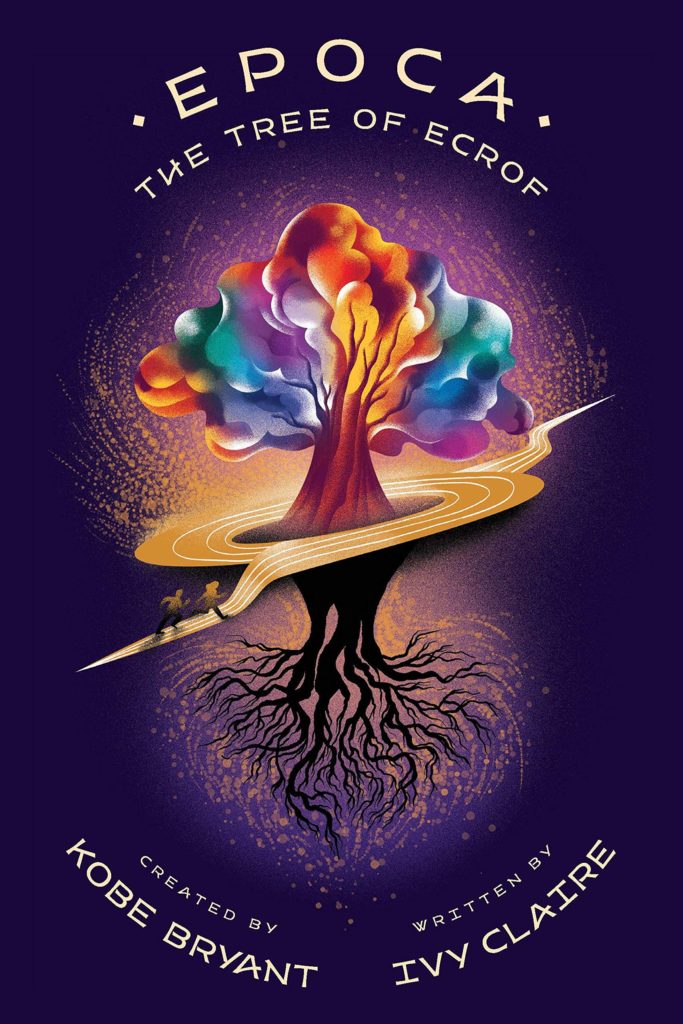 EPOCA: THE TREE OF ECROF
From author Ivy Claire, working from a concept provided by NBA legend Kobe Bryant, comes a magical world dominated by sports. If you didn't have "Create a new Harry Potter but with sports" on your Kobe Bryant retirement BINGO card, we'll forgive you. Nevertheless, the young readers in your life will find it delightful.
$17, AMAZON.COM
FOR FILM & TV FANS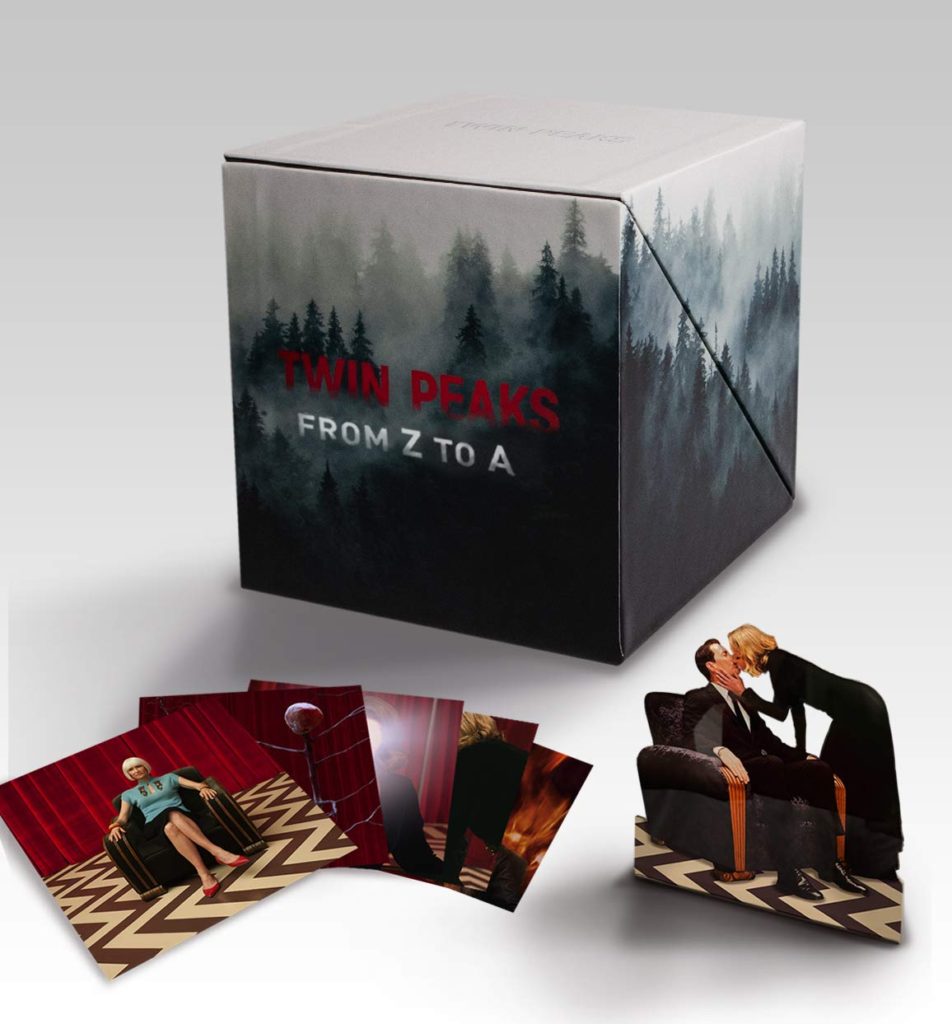 TWIN PEAKS: FROM Z TO A
This Blu-ray box set doesn't just include the original series and the recent limited series run, but also Fire Walk With Me, and The Missing Pieces, a collection of deleted scenes. Includes a bevy of extras and featurettes, including a "Red Room" diorama.
$114, AMAZON.COM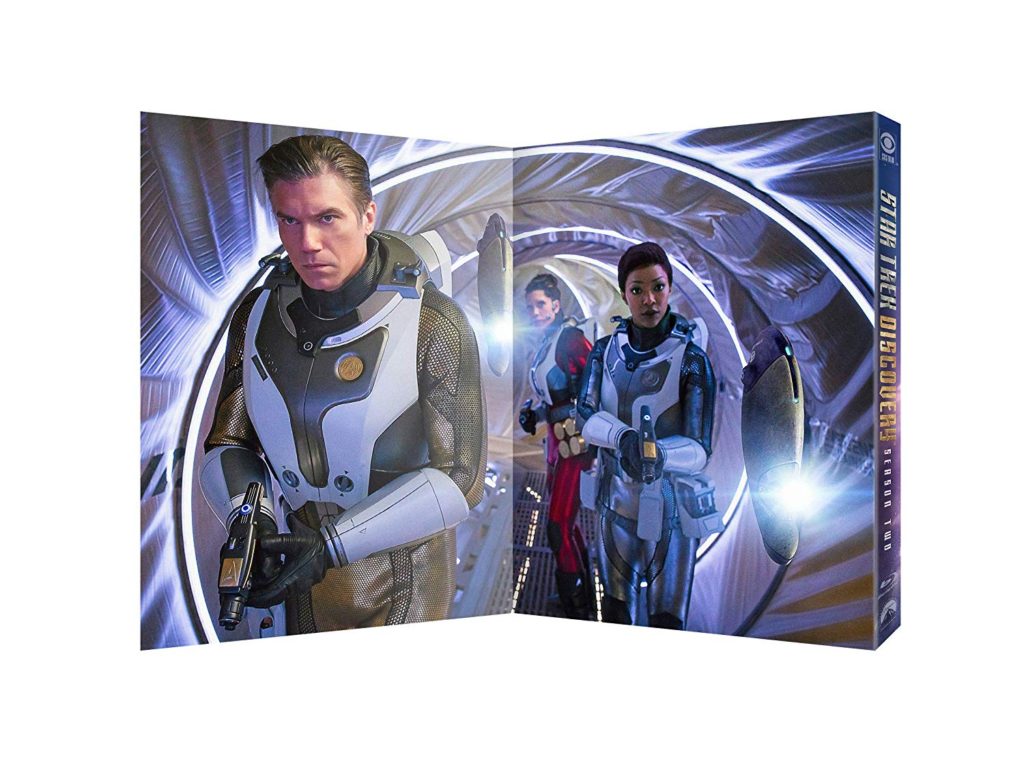 STAR TREK DISCOVERY SEASON 2
The CBS All-Access show is a critical hit and reason enough for most Star Trek fans to subscribe to the streamer. But you don't have to do all that to enjoy the new season, available now for considerably less cost and hassle than subscribing to another service.
$34, AMAZON.COM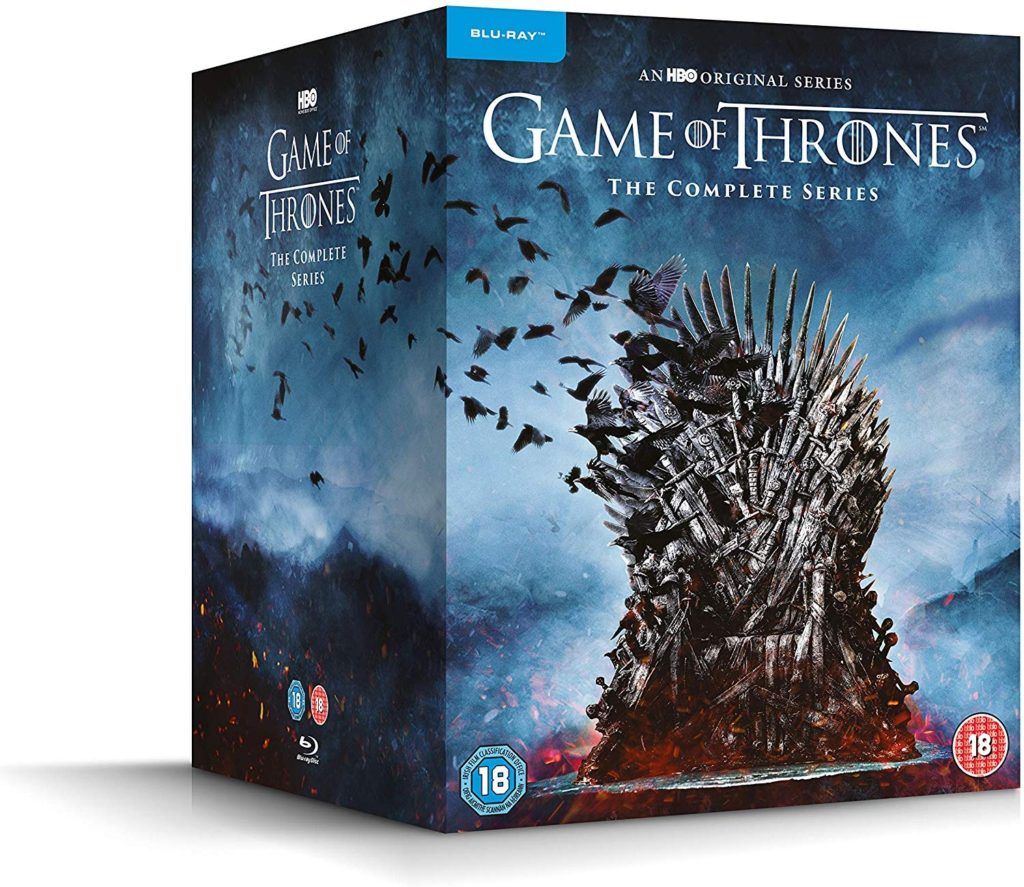 GAME OF THRONES COMPLETE SERIES
If you didn't come into the show with a working knowledge of all things Westeros, then you likely missed a thing or two. And the limits of streaming and cable tech made sure you missed other things—like the overly dark "Battle of Winterfell" episode. The lossless presentation of all eight seasons on Blu-ray ensures that your second time through is going to be your best time through.
$170, AMAZON.COM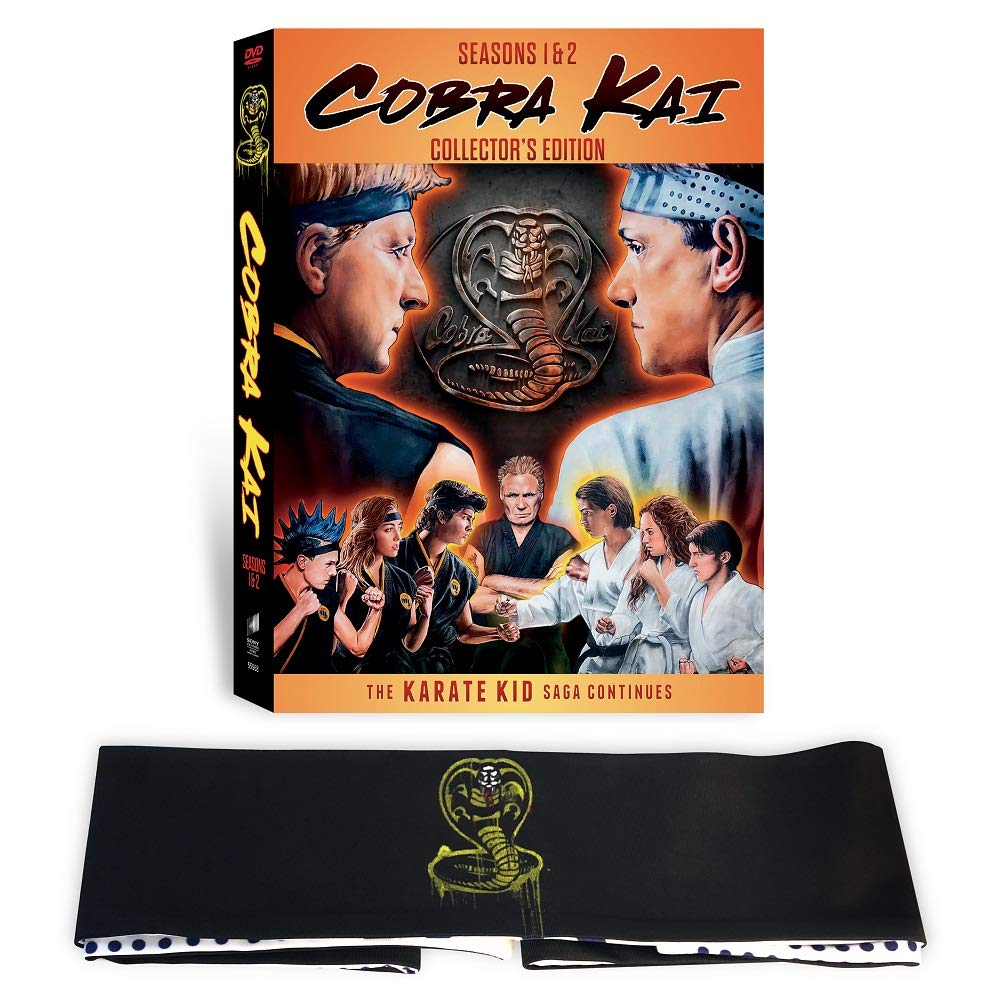 COBRA KAI SEASONS 1&2
You didn't watch this when it came out on YouTube Red? Oh, I guess you didn't. You know, cuz it's on YouTube RED. Fret not. You don't need a tenth streaming service to see the critically-acclaimed followup to the 80s touchstone The Karate Kid. Both seasons (so far) of this hilarious and thoughtful series is collected in this DVD box set, which also includes a high-quality two-sided silk headband.
$42, AMAZON.COM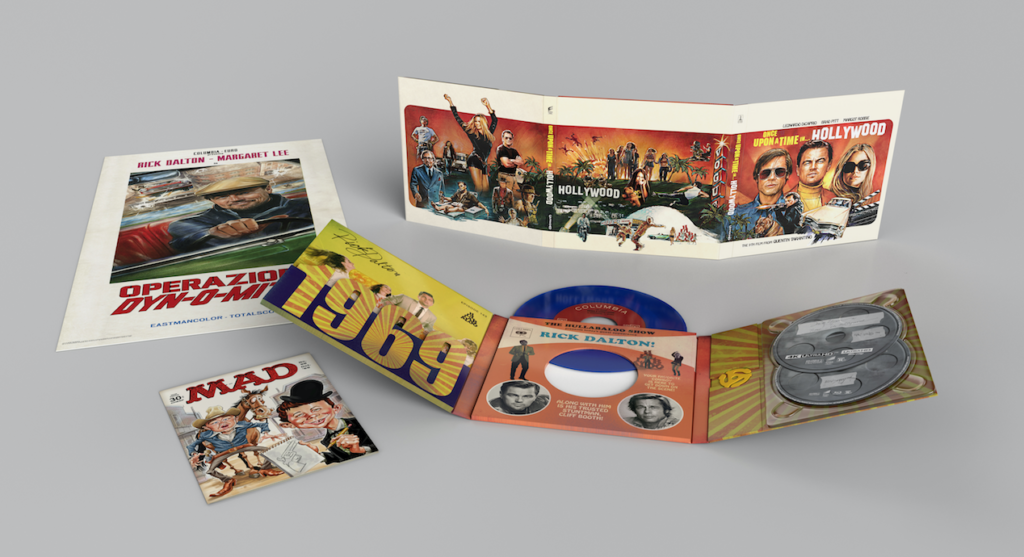 ONCE UPON A TIME IN HOLLYWOOD COLLECTOR'S EDITION
The fuss surrounding Quentin Tarantino's ninth feature film is more than well-deserved. The meticulous sets alone would make it worthy of the Best Picture nom it's sure to get; the story, acting, and soundtrack combine to put it over the top and launch it into classic territory. And classics? We don't stream them. We collect them. This Collector's Edition contains 4K, standard Blu-ray, and digital versions of the film, plus mock movie posters, and 45 RPM record with two songs from its very groovy soundtrack.
$76, AMAZON.COM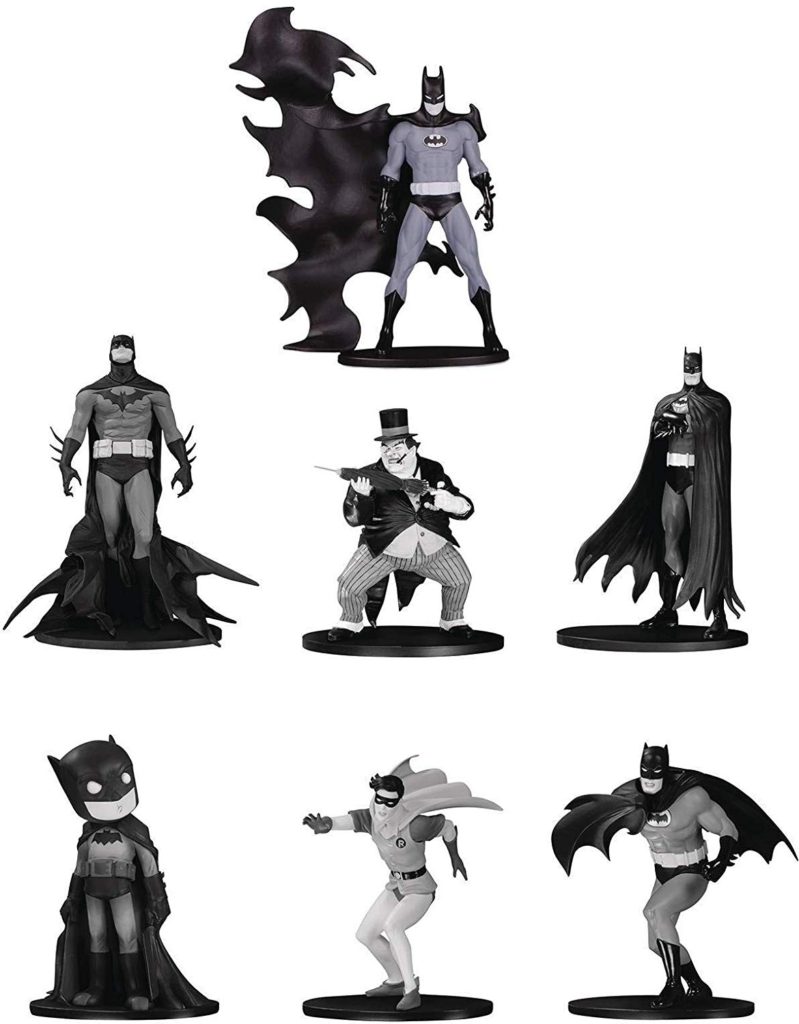 BLACK & WHITE 7-PACK
Batman has been depicted in hundreds of different art styles through the years; this set brings some of the most unforgettable styles to life for the collector who wants to sprinkle a little bit of Batman throughout the house or the one who wants to assemble a small army for his or her bookshelf. Lightweight but surprisingly well-made, a variety of different seven-packs are available, with 100 to collect in all.
$40, AMAZON.COM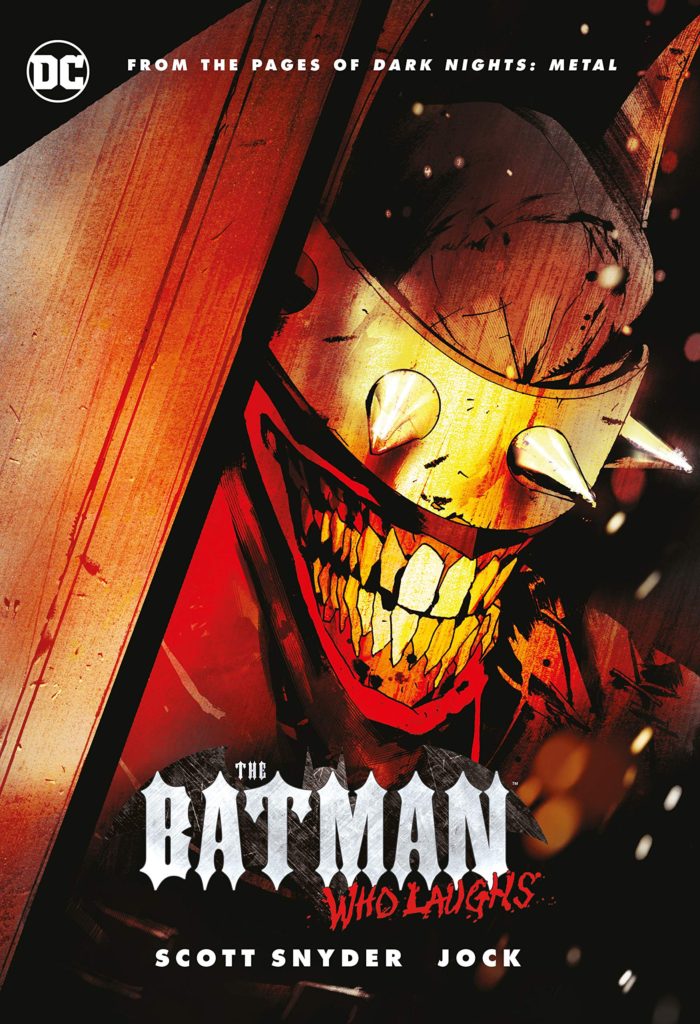 THE BATMAN WHO LAUGHS
Todd Philips' R-rated Joker captured audiences' imaginations to the tune of over $1 billion in global box office receipts. Of course, the comics have been treating Batman fans to mature Joker stories for years, and Scott Snyder's Batman Who Laughs joins a proud history to sit alongside the likes of The Killing Joke, Arkham Asylum, and A Death in the Family. This new creation is a hybrid from another dimension, with all the Joker's evil chaotic nature, combined with Batman's relentless determination and strength. It's everything that makes comics great—a bizarre tale with gorgeous art (courtesy of Jock) that's hard to imagine existing in any other medium.
$23, AMAZON.COM
MARY SHAZAM STATUE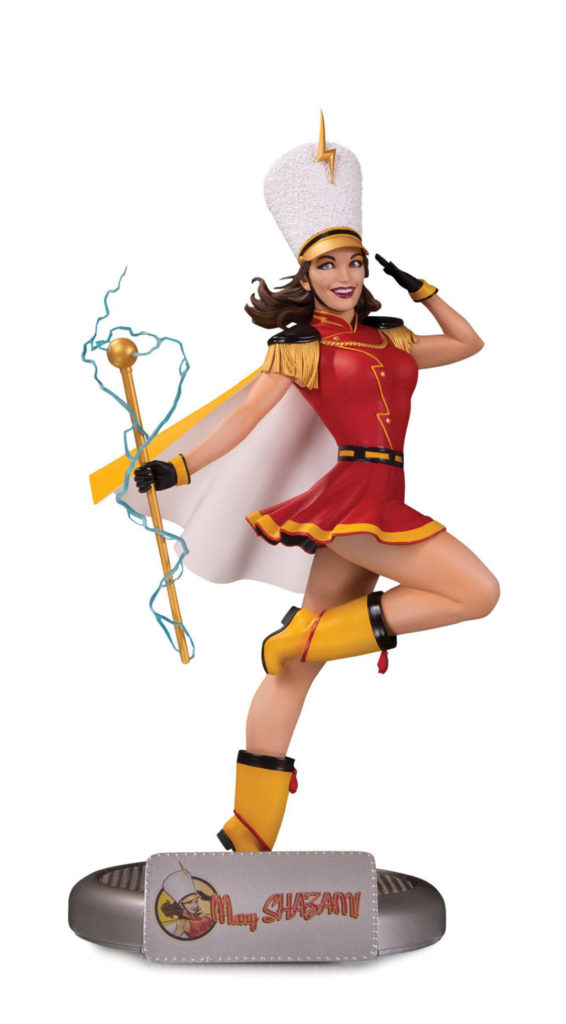 Billy Batson/Shazam's younger sister Mary gets her due in this playful heavy polyresin statue from DC Collectibles. The details here are staggering, from the texture on her band hat, to the thin bolt of lightning revolving around her scepter, to her hair waving in the breeze. There are a lot of third-party studios making similar quality pieces, but not for this kind of value.
$125, DCCOMICS.COM