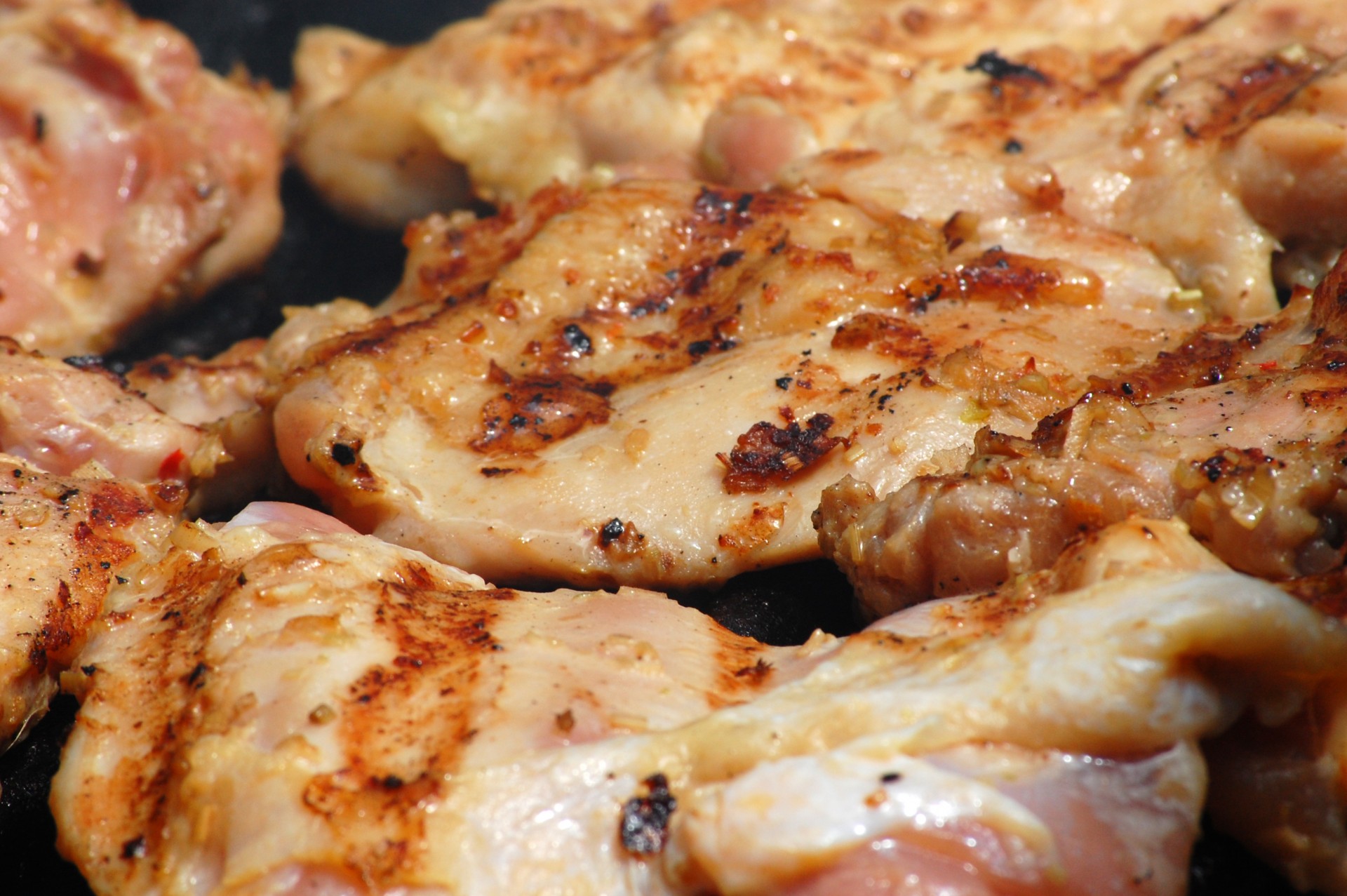 The right way to fill your belly, fuel a cold-weather workout, and help your muscles grow.
SERVES 6
YOU'LL NEED
2 lbs boneless, skinless chicken thighs
1 oz grapeseed oil
1 red pepper, diced
1 yellow pepper, diced
½ white onion, diced
½ cup ketchup
1 tsp chicken base
2 tbsp chipotle peppers, canned
1 tbsp paprika
1 tbsp smoked paprika
1 pt chicken broth
Salt
Pepper
MAKE IT
1) Cut the raw chicken meat into large pieces and set aside.
2) Heat the grapeseed oil in a large sauté pan and add the chicken. Sear for two minutes, then add the peppers and the onion. Turn down to low heat.
3) In a blender or food processor, combine the ketchup, chicken base, canned chipotle peppers, both paprikas, and the chicken broth. Purée. Pour the puréed mixture into the chicken pan, turn the heat back up to low-medium, and stir.
4) Allow the chicken stew to slowly come to a slight simmer, then turn the heat down to low. Cover the stew and allow to cook for 20 minutes, checking every 5 minutes to prevent burning.
5) Check the chicken for tenderness (it should pull apart). Take all chicken pieces out, shred them, then return the pieces to the stew. Season with salt and pepper to taste.
Robert's Tip:
To turn this into a heartier meal, serve over rice, or serve with traditional taco condiments such as shredded lettuce, diced tomatoes, cheese, and sour cream (or Greek yogurt).
THE MACROS
Calories: 387
Protein: 47 g
Fat: 17 g
Carbs: 11 g