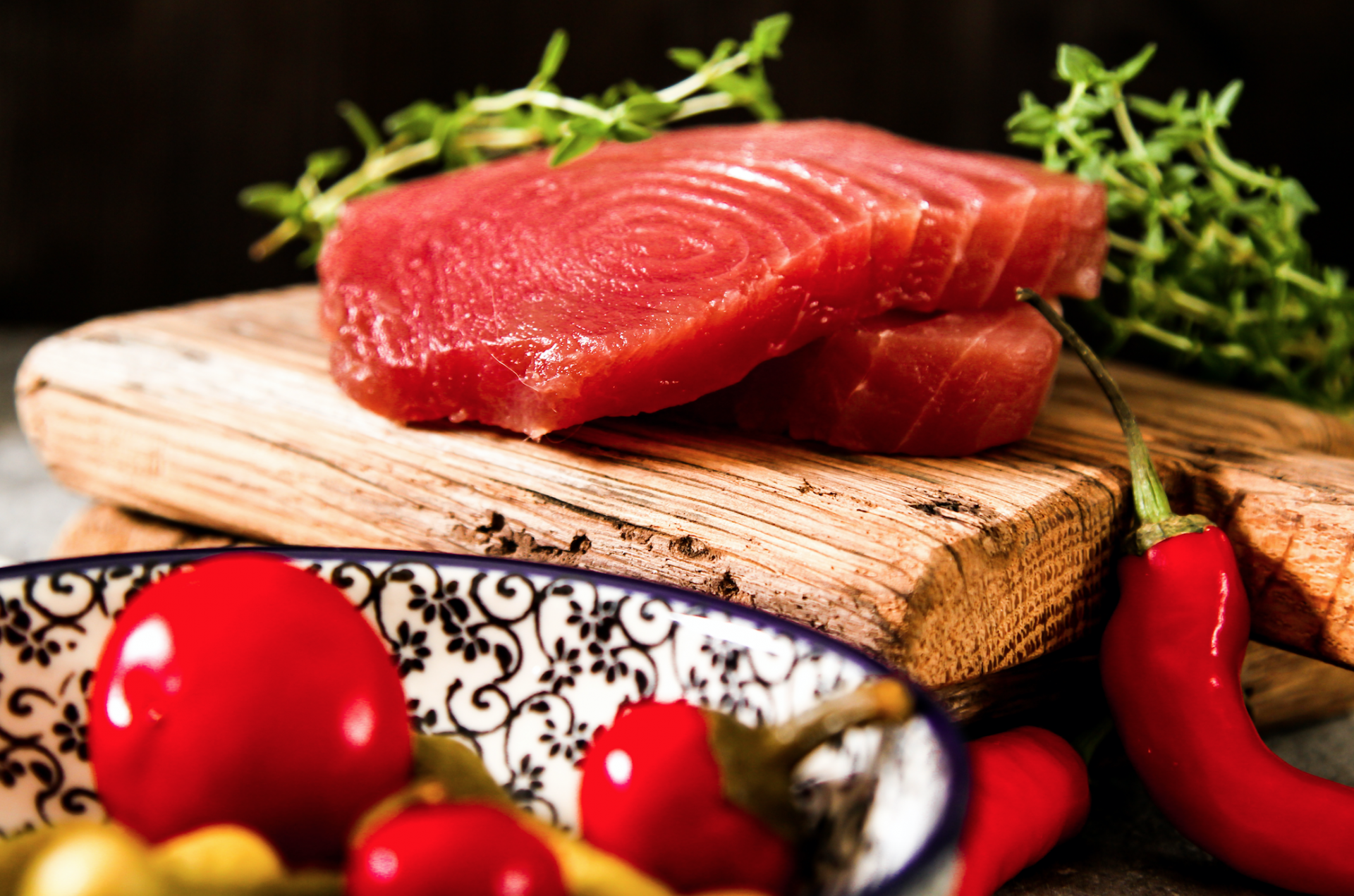 You don't even need to cook to enjoy this gourmet muscle-builder.
SERVES 4
YOU'LL NEED
1 lb sushi-grade ahi tuna
2 tbsp shallots, minced
1 tsp sesame oil
2 tsp tahini
2 tsp soy sauce
3 tbsp capers, chopped with juice
Juice and zest of 1 lemon
Kosher salt
Black pepper, ground
4 oz green goddess dressing
1 cup watercress
1 cup frisee
2 tbsp truffle oil
MAKE IT
1) Chop tuna to desired cube sizes and place in a mixing bowl.
2) In a separate mixing bowl, make marinade by adding minced shallots, sesame oil, tahini soy sauce, lemon juice and zest, and mix. Season with kosher salt and black pepper.
3) Pour the marinade over the tuna. Allow to sit for 10-15 minutes
4) Pour the tuna into the center of a serving dish. Pour green goddess dressing around the border.
5) In a separate bowl, combine the watercress, frisee, and truffle oil and arrange over the tuna.
THE MACROS
CALORIES: 246
PROTEIN: 30 g
FAT: 11 g
CARBS: 7 g