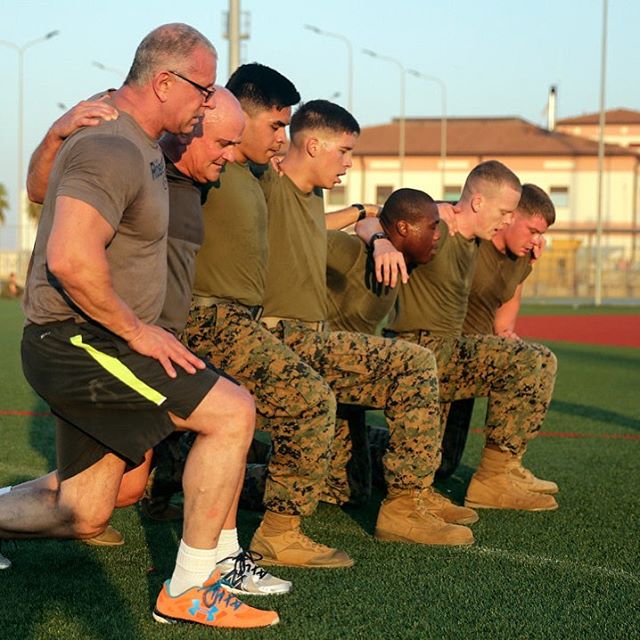 ROBERT IRVINE FOUNDATION LAUNCHES COVID-19 EMERGENCY D-STRESS FUND
-CLICK HERE TO DONATE TO THE FUND-
As the spread of COVID-19 continues, we are all facing drastic changes to our daily lives. The Robert Irvine Foundation has prioritized combating the burdens of this crisis by providing support to the many military service members, veterans, first responders, their families and surviving families of fallen heroes on their home front. Whether they are actively battling the virus on the front lines or struggling to keep bills paid and themselves or their families fed, it's now our turn to come together to support those who have sacrificed so much for us.
ENLISTING YOUR HELP
We are ALL in this together and we can all HELP. Many of our military and first responder members are working around the clock to battle the COVID-19 crisis and placing their own health and safety on the line to ensure the health and safety of our country. Across all 50 states and U.S. territories, over 50,000 service members and tens of thousands of first responders have been mobilized to respond to theCOVID-19 crisis. These men and women are on the front lines valiantly working to keep us healthy and safe– and are risking their own exposure to prevent the spread of the virus.
We must never forget our veterans and surviving families of fallen heroes or the sacrifices they've made for this great Nation. Currently one third of Americans are not able to pay their mortgage or rent, and hundreds of thousands are unable to afford groceries and essential supplies. The need among our veterans and families of our fallen heroes has never been greater.
By making a donation to the D-Stress Campaign, we can make sure these heroes and their families do not fall behind. It is up to each of us to do our part to reduce these every day stresses for those who serve and continue to serve in the midst of the COVID-19 pandemic.
ONE NATION UNITED
The Robert Irvine Foundation is launching a $25,000 fundraising drive to help out these amazing men and women serving in the United States and their families maintain peace of mind on the home front while they are on the front lines. The Emergency D-Stress Fund seeks to alleviate the stresses of quarantine, loss of employment, and economic hardships. We will emerge stronger and more united than ever from this health crisis.
Share this campaign and donate before June 30 11:59 p.m. EST for the opportunity to alleviate the burdens of families that have been directly impacted by COVID-19.
Please make a gift today. With your support we can make a difference in the lives of so many of suffering from this crisis.