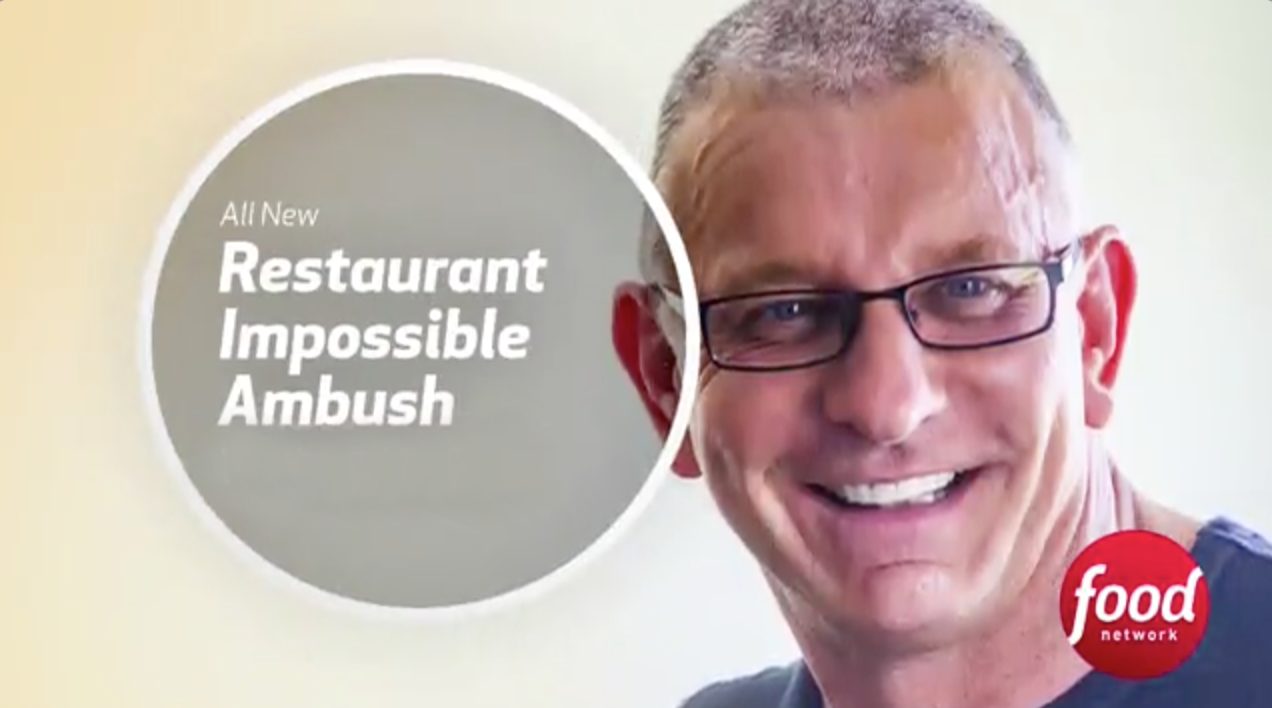 Restaurant: Impossible AMBUSH
SEASON 13 PREMIERES MARCH 9 ON FOOD NETWORK
Restaurant: Impossible returns for a new season and this time, host Robert Irvine comes to the rescue with a surprise makeover ambush to attempt to transform restaurants from busting to booming.
Premiering Wednesday, March 9th at 9pm– "Ambush: Faded Star"
Chef Robert Irvine heads to Starlite Restaurant and Pizza in West Orange, N.J. after receiving a plea from the owner Patty's son. Patty has worked there since she was 13 years old and considers it home, but hasn't made a profit in almost ten years despite cashing in her retirement and mortgaging her home. When Robert arrives, he finds an extremely dirty kitchen and an old-school staff that is completely unwilling to change, including Patty herself. Will Robert be able to return this beloved restaurant to its former glory, or will the Starlite shine no more?
Join the conversation with #RestaurantImpossible @FoodNetwork