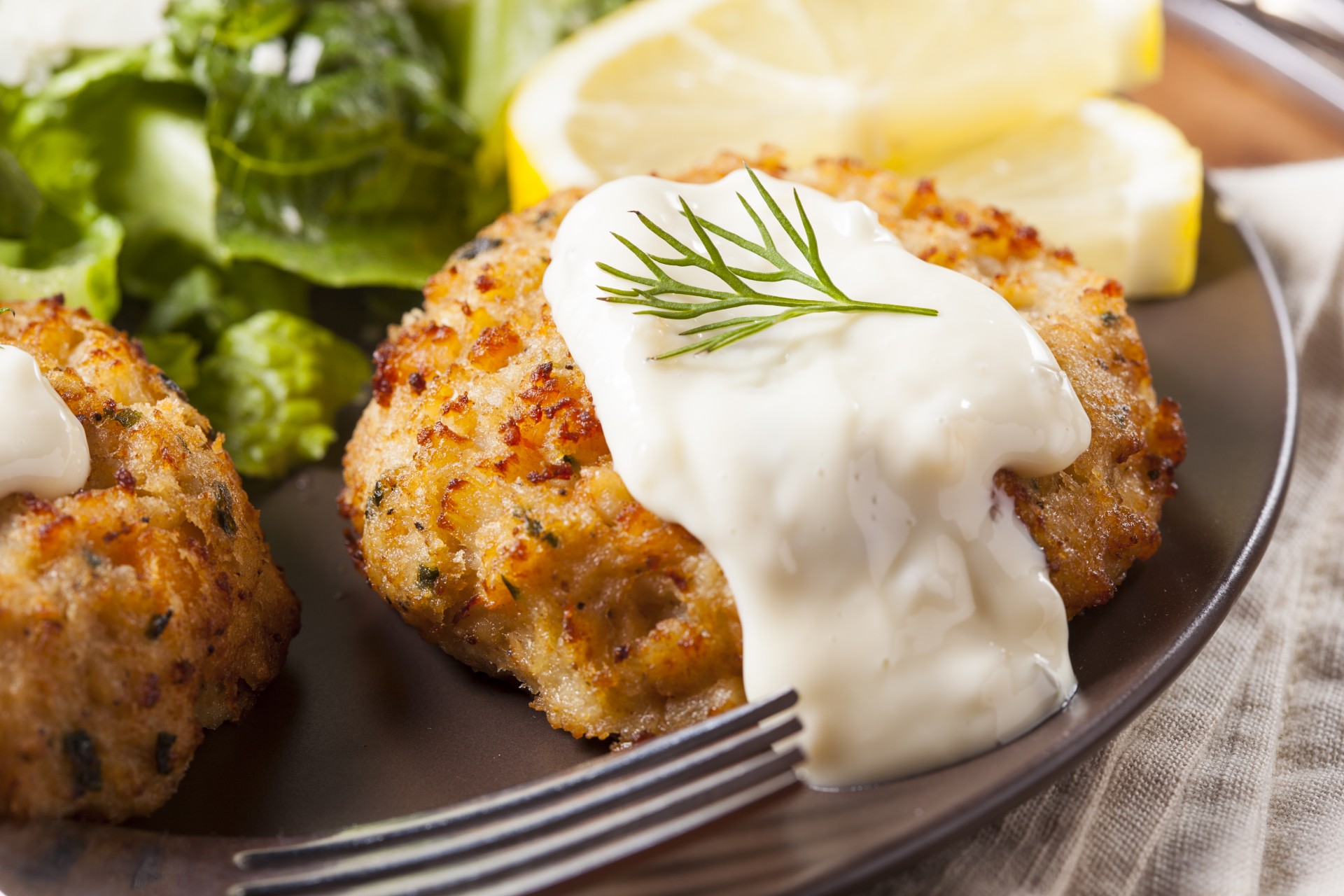 You might want to make extra.
SERVES 5
YOU'LL NEED
2 tbsp butter
1/2 lb bay scallops
1/2 lb 31 to 40 size shrimp, deveined and tails removed
1 tbsp chopped fresh flat leaf parsley leaves
1/2 cup panko bread crumbs
1 tbsp garlic powder
1 lemon, zest finely grated
1 fresh mango, peeled, cut away from the pit and diced
1/2 cup mayonnaise • 1/4 cup Parmesan
Salt and fresh ground black pepper
1 tbsp olive oil, plus more as needed
FOR THE DIPPING SAUCE
4 ounces creme fraiche
4 ounces sour cream
MAKE IT
1) Add the butter, raw scallops and shrimp to a food processor with parsley, bread crumbs, garlic powder, and lemon zest, and pulse to chop coarsely.
2) Transfer to a mixing bowl and add mango, mayonnaise and Parmesan. (If necessary, add more mayonnaise to bind patties.) Season, to taste, with salt and pepper. Form into 2-inch patties.
3) Heat the oil in a saute pan over medium heat and sear both sides of the seafood cakes, until golden brown. Leave each side undisturbed for about 2 minutes to allow the surface of the patty to set up and therefore avoid breakage.
4) Whisk together creme fraiche and sour cream to make dipping sauce. Serve with cakes.
THE MACROS
CALORIES: 368
PROTEIN: 9 g
FAT: 30 g
CARBS: 16 g