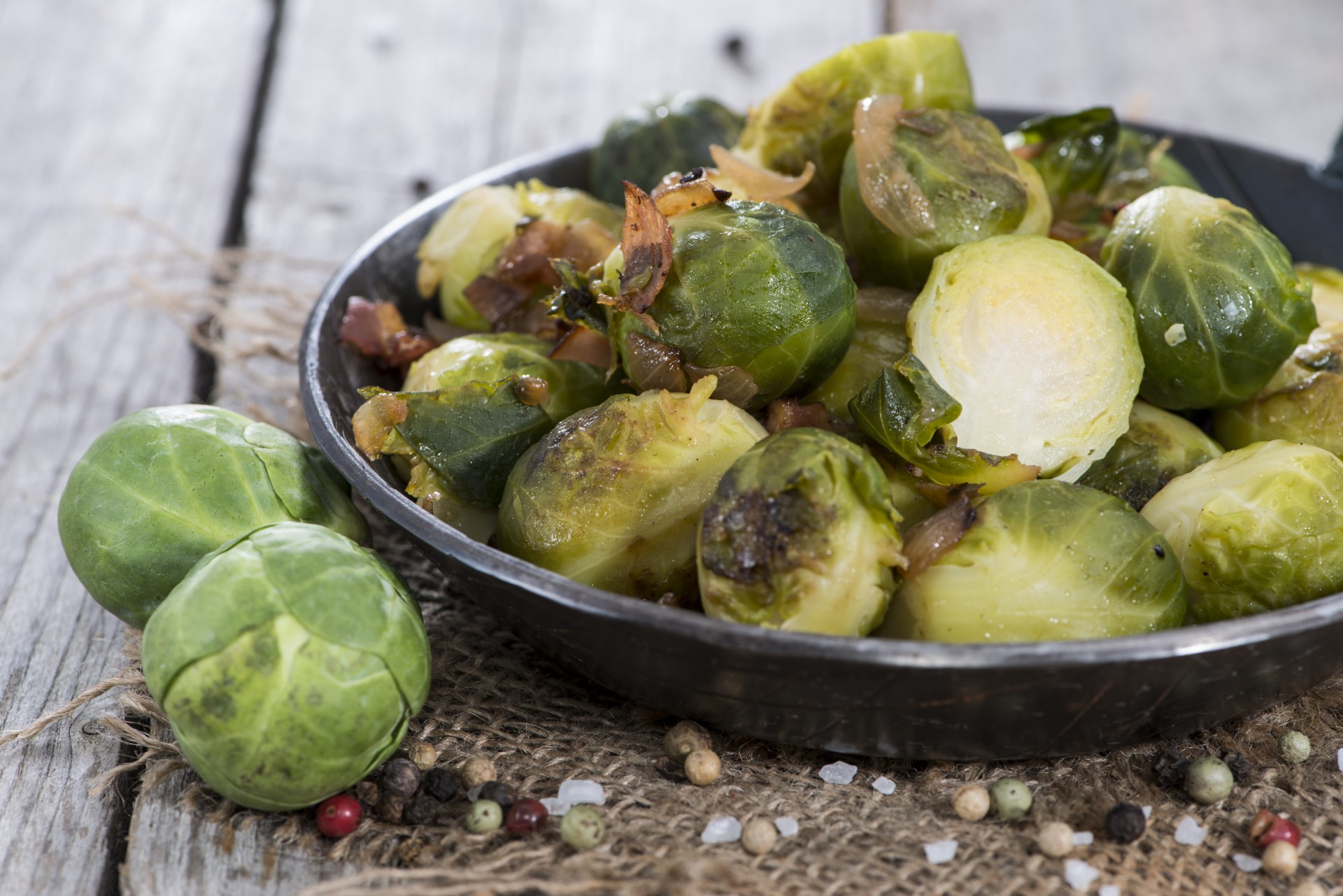 Roast Brussels Sprouts with Pancetta and Caraway
Serves 6-8
YOU'LL NEED
1½ lbs Brussels sprouts, trimmed and halved lengthwise
⅓ cup extra-virgin olive oil
½ tsp kosher salt
¼ tsp freshly ground pepper
8 oz pancetta, diced
1 tsp caraway seeds
MAKE IT
1) Preheat oven to 400 degrees.
2) Steam Brussels sprouts until tender, shock in ice water to retain color. Toss Brussels sprouts with oil, salt and pepper in a bowl until well coated.
3) In a skillet cook pancetta until crispy, then remove with a spoon. Add Brussels sprouts to pan and sauté. Sprinkle caraway seeds over Brussels sprouts and toss, then spread out in a layer and roast in a 400-degree oven until sprouts are crisp-tender and well-browned, about 10 minutes more. Add pancetta and toss together.