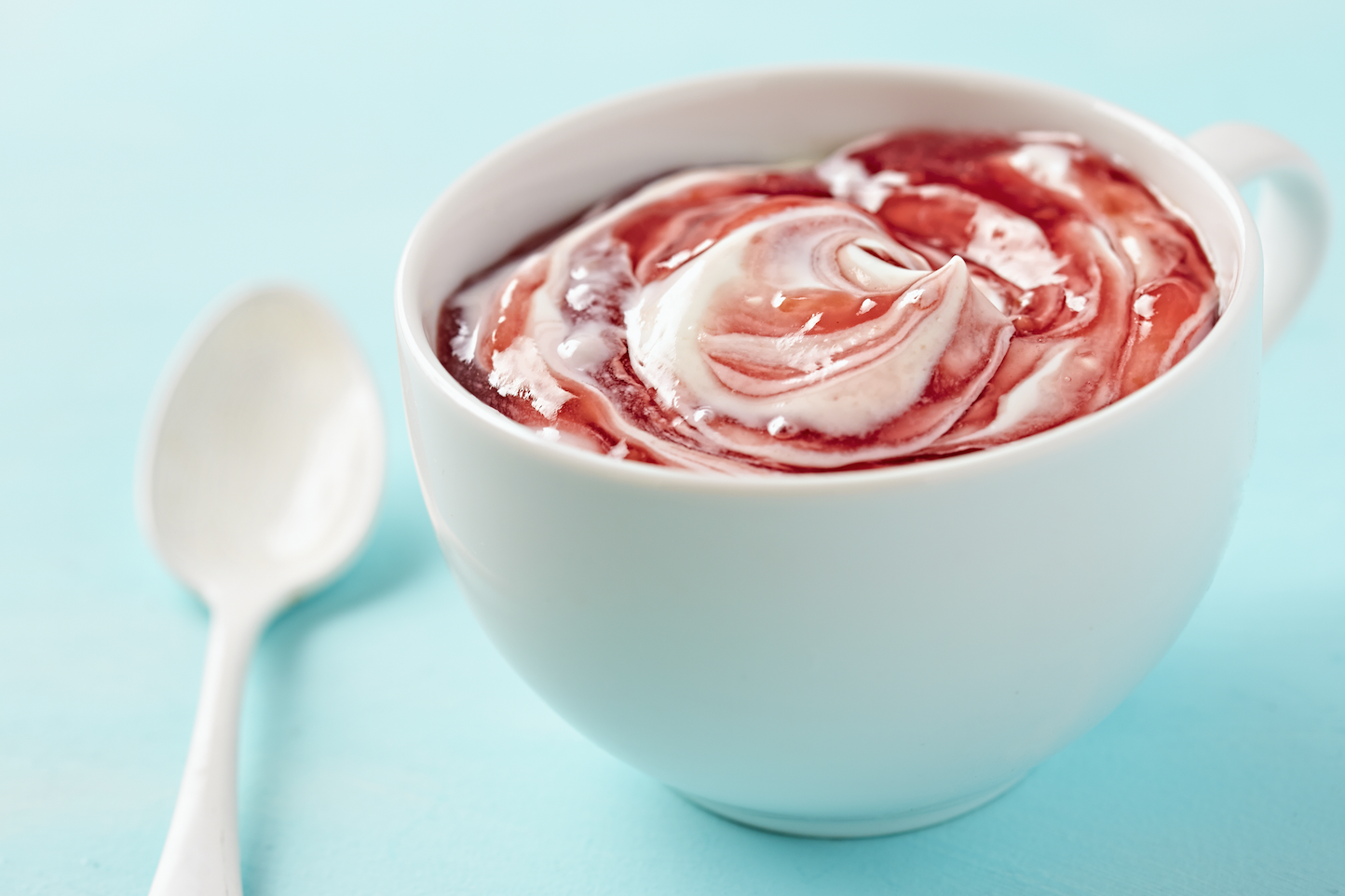 Orange-Scented Yogurt with Strawberry Compote
SERVES 3
YOU'LL NEED
3 cups non-fat plain Greek yogurt
2 oranges—zest and juice
½ cup hemp seeds
½ cup chia seeds
10 strawberries quartered
¼ cup agave nectar
Juice of 1 lemon
MAKE IT
1. In a large mixing bowl add yogurt, orange zest, and juice and mix.
2. In a medium 2 quart sauce pot add quartered strawberries, agave nectar, and lemon juice.
3. Place 1 cup of yogurt in a bowl top with hemp seeds, chia seeds, and strawberry compote.
THE MACROS
CALORIES: 243
PROTEIN: 15 g
FAT: 1 g
CARBS: 45 g