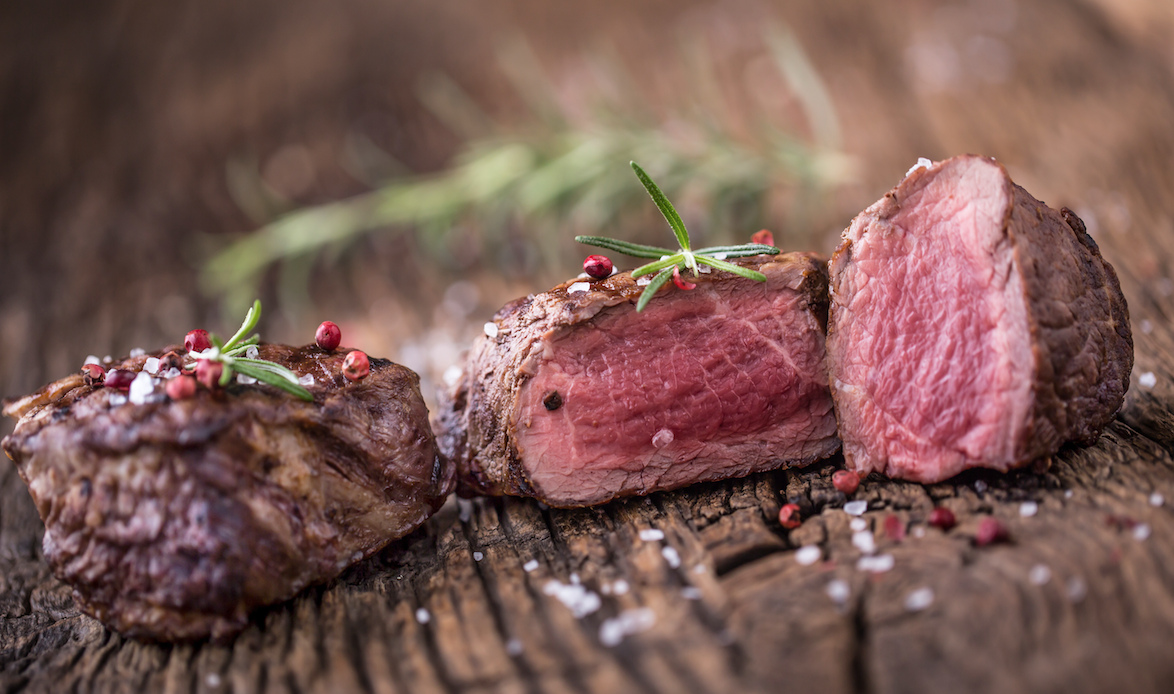 SERVES 8
YOU'LL NEED
1 lamb loin (about 2 lbs)
1 tsp Kosher salt
2 tsp brown sugar
1 tsp rosemary, chopped
1 tbsp grape seed oil
1 cup black lentils
1 tbsp dried cherries
1 carrot, diced small
1 rib celery, diced small
½ onion, diced small
1 tbsp bacon (cut into lardons and rendered)
1 cup red wine
2 cups chicken stock
1 tbsp butter
2 cups arugula
MAKE IT
1) In a large mixing bowl, blend brown sugar, salt, and rosemary to make a rosemary rub.
2) Lightly season lamb loin with salt and pepper.
3) Sear lamb loin over high heat on both sides. Pull from pan and coat in salt and rosemary rub.
4) In a sauce pot over medium to high heat add bacon, dried cherries, lentils, chicken stock and red wine.
5) Bring to a boil. Allow to boil for 5 minutes and then lower to a simmer.
6) Cook at low simmer for 25 minutes or until lentils are thoroughly cooked.
7) Finish lamb in 350-degree oven for about 5 minutes or until you've reached desired doneness.
8) Next finish lentils with butter, diced carrots, celery, and onions.
9) Slice lamb loin and serve over lentils. Top with arugula to finish.
THE MACROS (Per 4 oz serving)
CALORIES: 383
PROTEIN: 43 g
FAT: 13 g
CARBS: 20 g