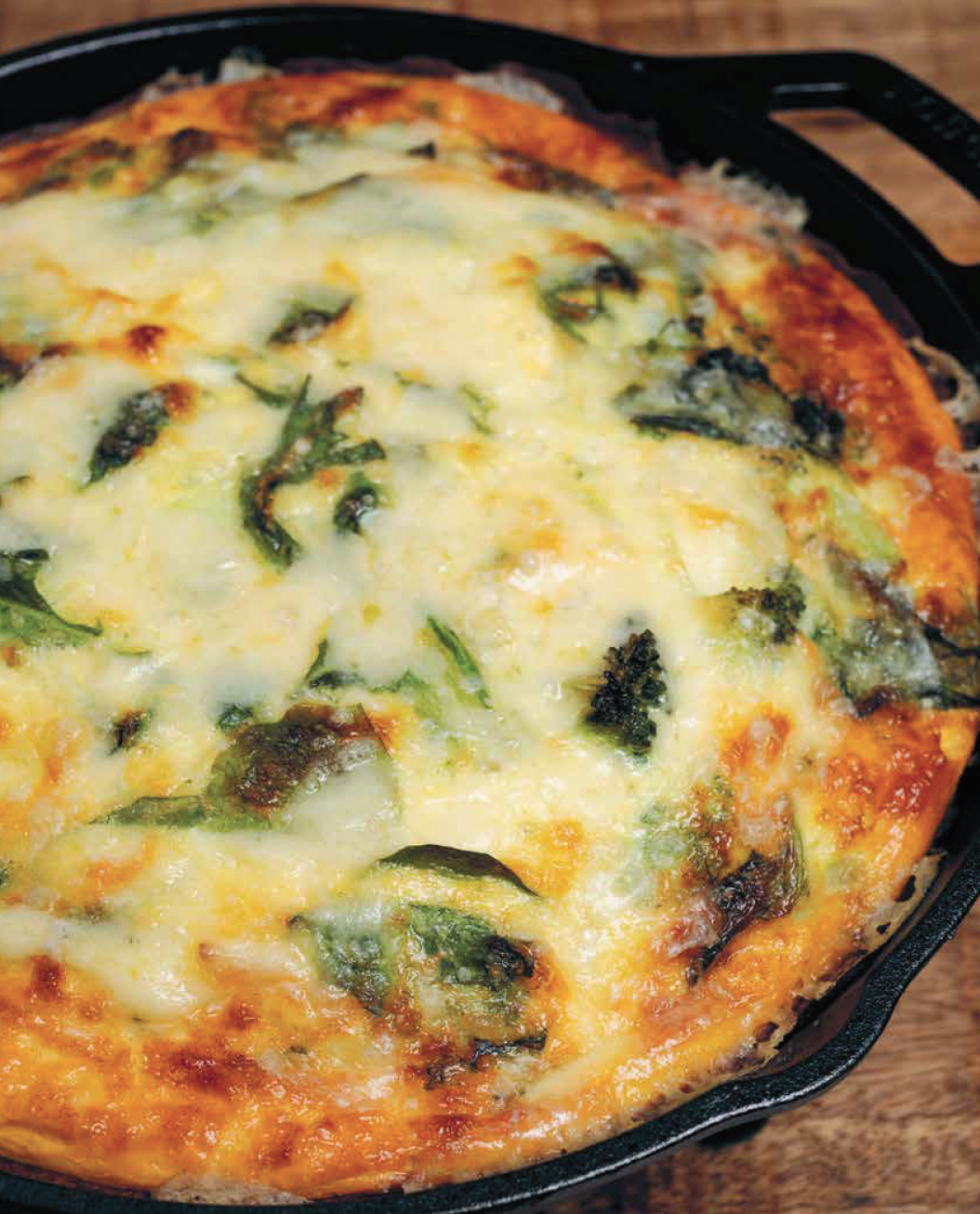 KALE, BROCCOLI, & CHEDDAR FRITTATA
Excerpted from FAMILY TABLE BY ROBERT IRVINE
SERVES 8
YOU'LL NEED
10 large eggs
½ cup milk
Salt and pepper
1 tbsp grapeseed oil
½ Spanish white onion, diced small
2 cups sliced broccoli
2 cups baby kale
1 cup white cheddar cheese, shredded
MAKE IT
1) Preheat oven to 425 degrees.
2) In a large bowl, add eggs and milk. Season with salt and pepper.
3) In a 10-inch cast iron skillet or non-stick pan over medium heat, add grapeseed oil and onions, and cook for approximately 4 minutes, allowing onions to get some color. Next add broccoli and kale allow to cook another 3 minutes.
4) Add egg and milk mixture. Cook on stove top for 2 minutes.
5) Place egg mixture in the oven, cook for 6 minutes and top with grated cheddar cheese.
6) Cut into 8 wedges and serve.
THE MACROS (Per slice)
CALORIES: 191
PROTEIN: 13 g
FAT: 13 g
CARBS: 6 g