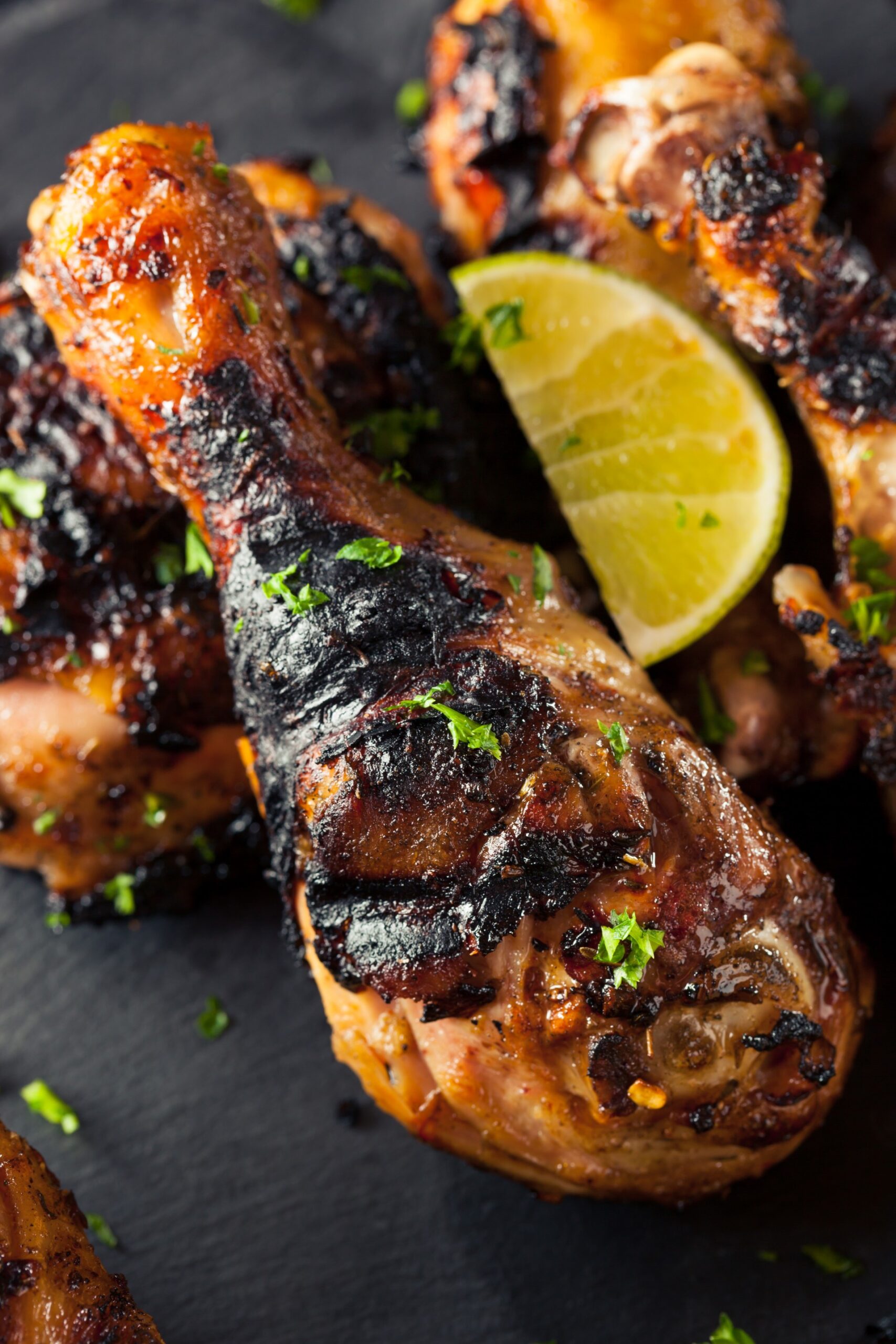 Serves 8
YOU'LL NEED
12 chicken drumsticks
12 chicken thighs
4 limes
4 tsp ground allspice
3 tsp ground nutmeg
3 tsp ground cinnamon
1/8 cup fresh thyme leaves
2 white onions, finely chopped
1 cup chopped scallions
2 hot Scotch bonnet peppers
2 cups low-sodium soy sauce
MAKE IT
1) Microwave the limes, one at a time, for 30 to 60 seconds to extract the oil from the skin. Reserve.
2) Blend the allspice, nutmeg, cinnamon, thyme, onions, scallions, and peppers to make a pulp. Return to the limes and squeeze the juice into the blender; add in the lime oil and soy sauce.
3) Place the chicken and lime skins in a container that you will be able to cover tightly. Pour the marinade over the chicken, and let rest in the refrigerator overnight, or a minimum of four hours.
4) Cook slowly on a grill or roast in an oven, covered, at 300 degrees for 2 hours. Remove cover and finish cooking for 30 minutes at 400 degrees.
5) Serve with sides. Recommended: coleslaw and roasted butternut squash.
THE MACROS
CALORIES: 387
PROTEIN: 43 g
FAT: 23 g
CARBS: 2 g