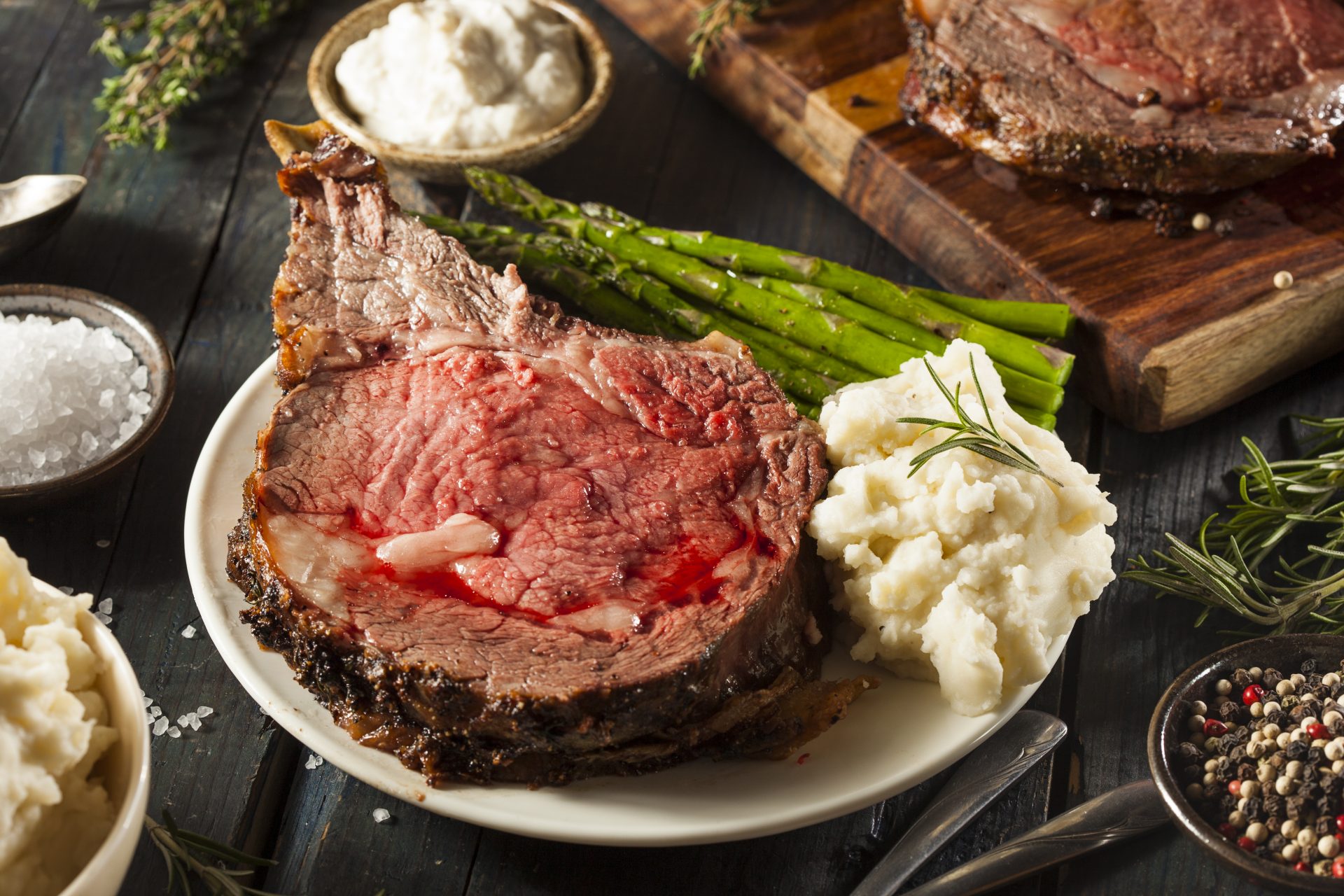 Serves 20
YOU'LL NEED
One 10- to 12-pound prime rib roast, at room temperature
1/2 cup fresh parsley leaves, chopped
1/2 cup fresh rosemary leaves, chopped
1/2 cup fresh tarragon leaves, chopped
1/4 cup fresh thyme leaves, chopped
2 tbsp salt
1 1/2 tbsp ground pepper
1/4 cup vegetable or grapeseed oil
MAKE IT
1) Preheat the oven to 325 degrees F.
2) To prepare rib roast, remove the excess fat from the bottom of the roast, and then trim the layer of fat from the top rounded side. Save the trimmed fat.
3) In a bowl, mix all the herbs well, and then add the salt and pepper and mix again.
4) Next, add the oil, whisk to mix, and then apply to the exterior of the roast evenly on all sides.
4) Top with the reserved trimmed fat. Roast until the internal temperature reaches 120 degrees F for medium-rare, about 2 1/2 hours.
5) Then allow to rest for 10 minutes before carving.
6) Serve with the pan drippings or sauce if preferred.
THE MACROS
CALORIES: 519
PROTEIN: 32 g
FAT: 42 g
CARBS: 0 g