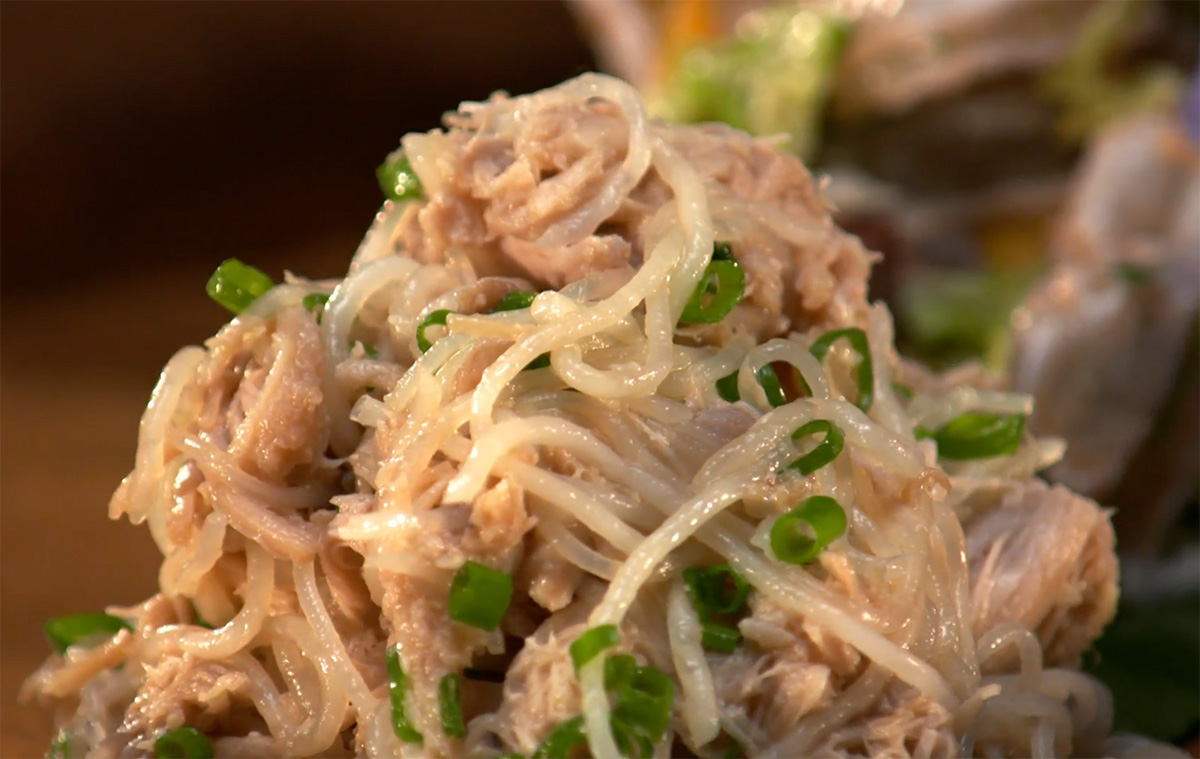 Hawaiian-Style Chicken Long Rice – As Seen on Dinner: Impossible
From the episode, "Mission in Paradise"
SERVES 4
YOU'LL NEED
32 oz chicken broth
1/4 cup soy sauce
2 tbsp garlic minced
3 tbsp fresh ginger, peeled and grated
3 tbsp honey
1 tbsp sugar
2 lbs chicken thighs boneless and skinless
12 oz bean thread noodles, soaked in cold water for 15 minutes or until softened
½ cup green onions, thin sliced
Kosher salt and pepper, to taste
MAKE IT
1) In a large stockpot combine chicken broth, soy sauce, garlic, ginger, honey, and sugar. Bring mixture to a simmer and add chicken thighs. Reduce heat and simmer for 20 minutes until chicken is cooked through and tender.
2) Strain the cooked chicken and reserve cooking broth.
3) Strain and add the soaked bean thread noodles into the warm reserved cooking broth and set aside.
4) Using a pair of tongs, shred the cooked chicken meat and add to the bean thread noodle and broth mixture.
5) Finish the shredded chicken bean thread noodle dish with the green onions and season with kosher salt and pepper to taste.
6) Serve warm or chilled.