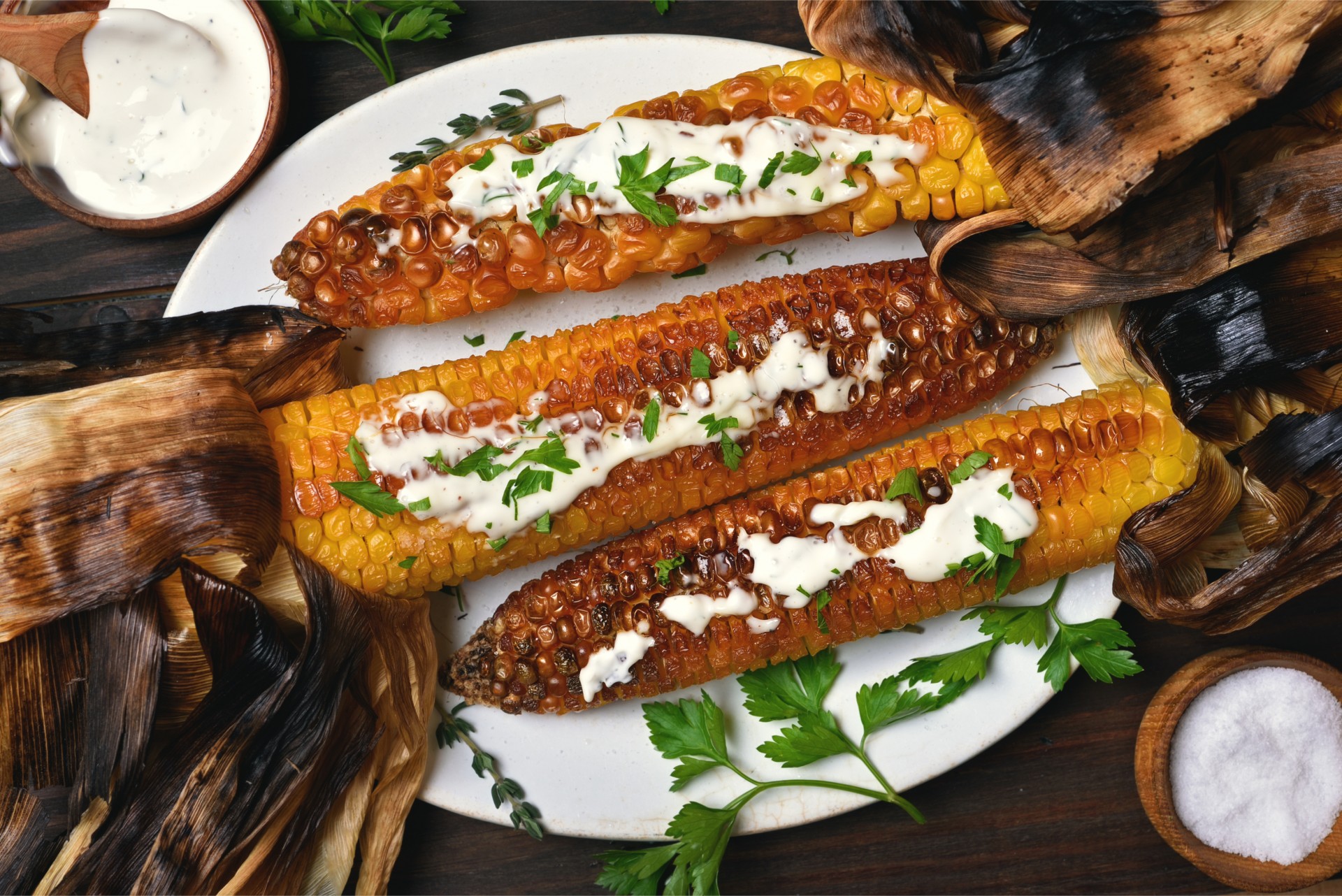 Grilled Mexican Street Corn
Serves 2
YOU'LL NEED
2 ears of corn
1 TBS lime aioli*
1 lime (zested)
2 TBS queso blanco
1 OZ bacon lardons (chopped)
1 TBS cilantro (picked)
MAKE IT
1) Peel both ears of corn, and soak in cold salted water.
2) Place corn on a hot grill, approximately 3 minutes on each side.
3) Finish corn with lime aioli, lime zest, bacon lardons, queso blanco, and picked cilantro.
*To make your own lime aioli, combine 2 egg yolks, juice and zest of 1 lime, 2 cloves garlic, 2 tsp Dijon mustard, salt, pepper, and a drizzle of grapeseed oil in a blender until thickened.
THE MACROS
CALORIES: 195
PROTEIN: 9 g
FAT: 8 g
CARBS: 27 g