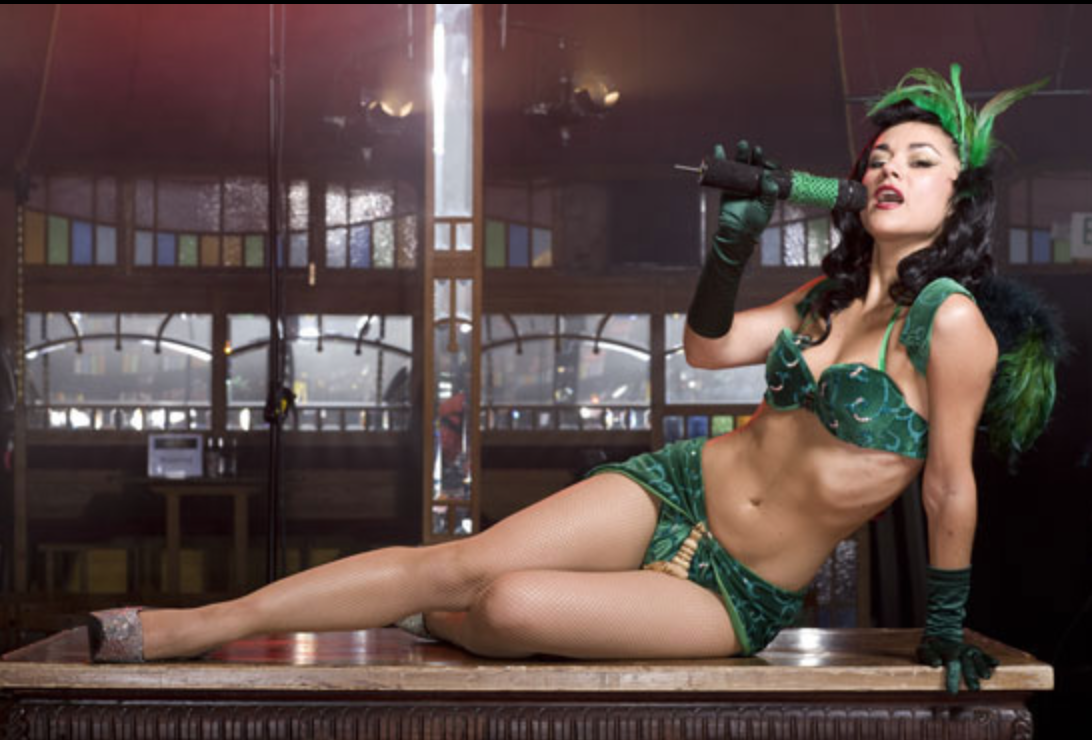 Gail's Corner: Las Vegas Top Picks
BY GAIL KIM-IRVINE
Headed to Las Vegas to check out Robert Irvine's Public House at the Tropicana? Here are my favorite things (besides Robert's restaurant) to check out while you're there! There is no shortage of options in Sin City, but these are the places I find myself wanting to go back to time and again.
Best Shows:
ABSINTHE
Caesar's Palace
www.absinthevegas.com
(See main photo above)
When our Celine Dion concert got cancelled we wound up going to Absinthe on the recommendation of our friend. I didn't know what to expect, but it did not disappoint! It was a perfect combination of comedy, cirque, dance, and sexiness. The New York Times secribed the show as Cirque de Soleil meets The Rocky Horror Picture Show and it's perfect description. If you sit in the front, get ready or some fun interaction.
BACKSTREET BOYS
Planet Hollywood
www.caesars.com
Seeing this with Robert was my childhood dream come true! The Backstreet Boys are truly incredible live performers. They'll be touring the country for the rest of the summer but begin a Vegas residency in November. If you want to go, check for tickets now. They go fast!
Best Breakfast:
BABYSTACKS CAFE
4 locations in Las Vegas
and Henderson, NV
www.babystackscafe.com
Most people think because Robert is a chef that we always have to eat gourmet meals or at fine dining restaurants. Not true. All that's important is good food; it doesn't need to be fancy. So when our friend suggested all these frou-frou brunch places on the strip, we said no. For breakfast we tend to like the basics done well, not a chef trying to reinvent the wheel. We then went off the strip to this amazing little breakfast cafe that serves over 20 different varieties of pancakes from red velvet to cinnabun. I strongly suggest one of their specialties the Lolo Rick's Adobo fried rice omelette. It's so good it could change your life. Or at least the way you think about omelettes.
Best Buffet:
M Hotel Studio B Buffet
Henderson, NV 89044
www.themresort.com
My husband doesn't do buffets—or leftovers. So when he likes a buffet, you know it's good! The M Hotel Studio B buffet is consistently voted one of the best buffets in Las Vegas with over 200 items. A lot of them are made fresh to order, and because it's off the strip, we didn't encounter the never ending lines that you see at so many Vegas buffets. Keep an eye out for when they do specialty buffets like seafood or the prime rib brunch.
Best Gym:
Las Vegas Athletic Clubs
7 locations throughout Las Vegas
www.lvac.com
This is our go-to gym when we stay in Las Vegas. If you don't want the conventional hotel gym like us, (most of these are converted closet with a universal and a treadmill) this gym exceeds all of our needs with great equipment, classes, pool, sauna, and juice bar and many other amenities. They have day passes available for out of town guests.
Don't forget that Robert Irvine's Public House is open now at the Tropicana on the strip. Check it out at troplv.com.