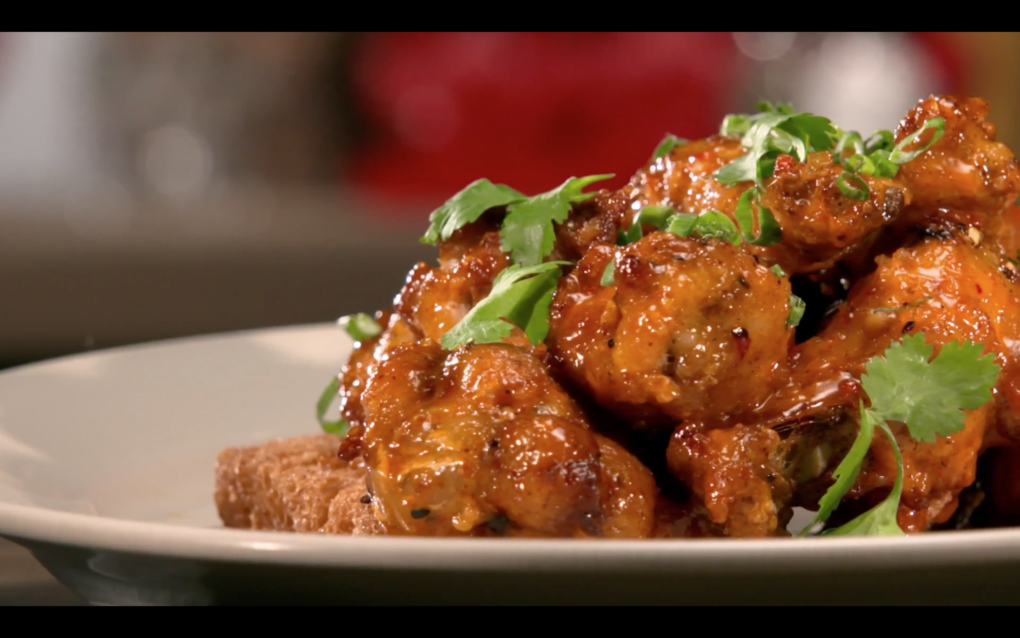 Wings with Ginger and Gochujang – As Seen on Restaurant: Impossible
From the episode, "Ginger Monkey is Going Under"
SERVES 4
YOU'LL NEED
24 chicken wings
Salt and pepper
Oil, enough for deep frying
1 cup gochujang
½ cup sambal chili sauce
1 cup soy sauce
3 tbsp ginger, minced
5 cloves garlic, minced
2 bunches scallions, sliced
MAKE IT
1) Season chicken wings with salt and pepper 24 hours prior to cooking.
2) Place chicken wings in a 375 oven for 20-30 minutes, remove wings and allow to chill.
3) In a large mixing bowl, add gochujang, sambal, soy sauce, ginger, and garlic.
4) Place chicken wings in a 350 degree fryer and allow to cook for 4 minutes, until chicken wings are golden brown.
5) Place chicken wings and sambal and gochujang sauce in large bowl until all wings are fully coated.
6) Top with sliced scallions and serve.