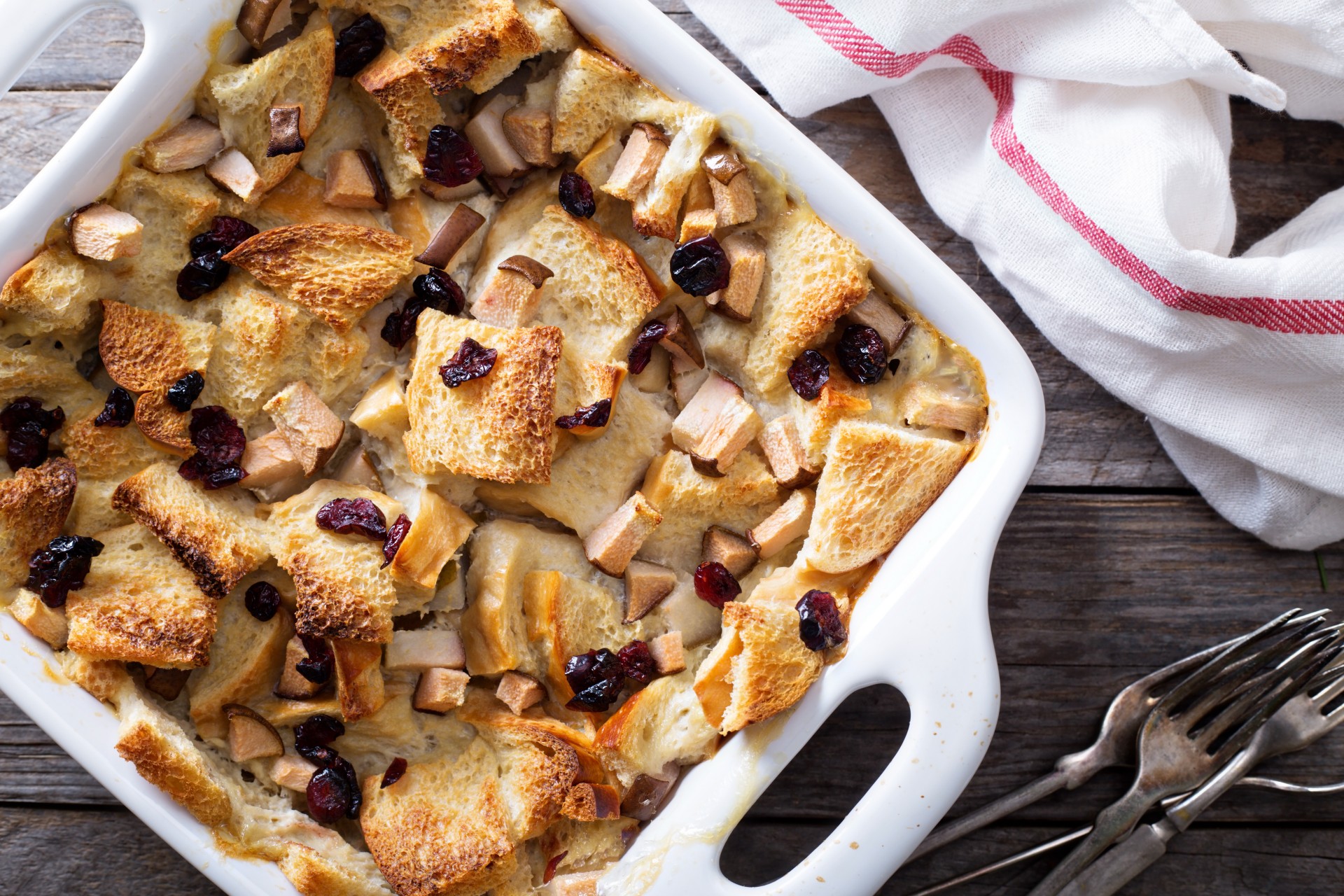 Pumpkin Spice Bread Pudding
Serves 12
YOU'LL NEED
2 ½ cups heavy cream
2 ½ cups half and half
4 cloves
1 cinnamon stick
Zest of ¼ orange
1 tsp ginger powder
1 tsp grated nutmeg
4 large eggs
4 egg yolks
½ cup granulated sugar
½ cup dark brown sugar
1 whole pullman loaf brioche 12 inch loaf (cut into 1 inch cubes)
½ cup dried cherries
½ cup currants
2 oz bourbon
MAKE IT
1) In a small sauce pot add heavy cream, half and half, cloves, cinnamon stick, orange zest, ginger powder, nutmeg, and bourbon. Bring to a simmer. Allow ingredients to steep for about 1 hour, then strain.
2) In a mixing bowl, add eggs, egg yolks, granulated sugar, and dark brown sugar. Whisk together.
3) Add the infused cream mixture and egg and sugar mixture together.
4) Add cubed pullman loaf, currants, and cherries to cream and egg mixture. Allow the bread to soak up the batter.
4) In a 10-inch greased cast iron-style pan, bake in a 350 degree oven for about 45 minutes.
THE MACROS
CALORIES: 465
PROTEIN: 9 g
FAT: 28 g
CARBS: 45 g