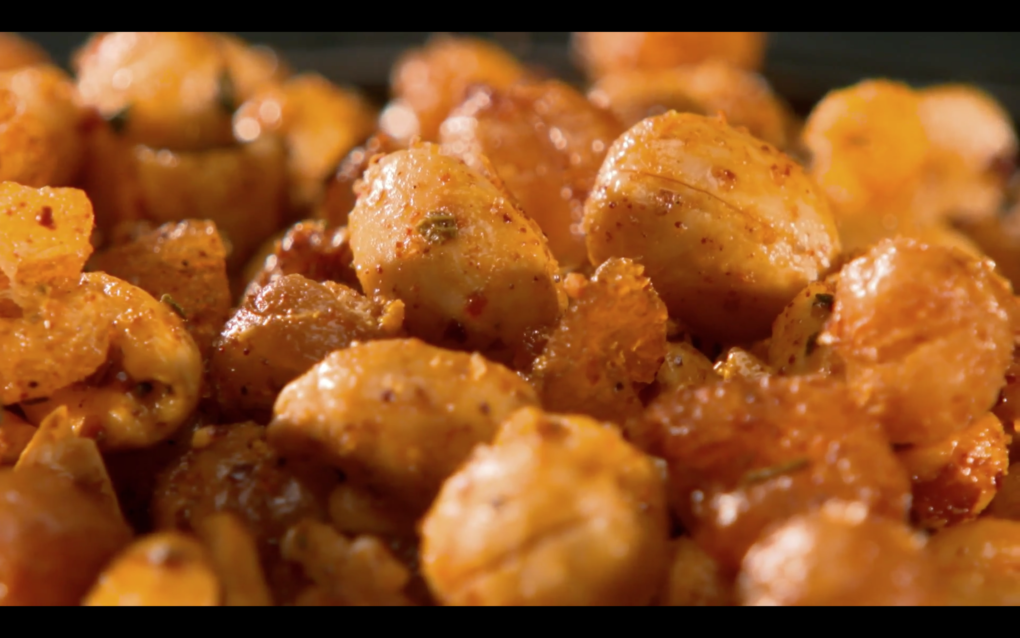 CRISPY CHICKPEAS & PEANUTS – As Seen on Restaurant: Impossible
From the episode, "Back on Track in Glendora"
SERVES 4
YOU'LL NEED
Oil, enough for deep frying
1 cup chickpeas, cooked through
1 cup peanuts
1 cup hominy, cooked through
1 tbsp tajin spice
1 tbsp BBQ seasoning
1 tbsp cilantro, chopped
MAKE IT
1) Preheat oven to 350 degrees.
2) Bring oil in deep fryer up to 350 degrees, then add chickpeas and hominy. (A large pan or pot deep enough to submerge these ingredients can also be used.)
3) Cook for 4 minutes until chickpeas and hominy are crispy.
4) In a mixing bowl add tajin, BBQ seasoning, and chopped cilantro.
5) Place chickpeas, hominy and peanuts in a mixing bowl. Season with tajin and BBQ spice.
6) Place in preheated oven for 4 minutes and serve.