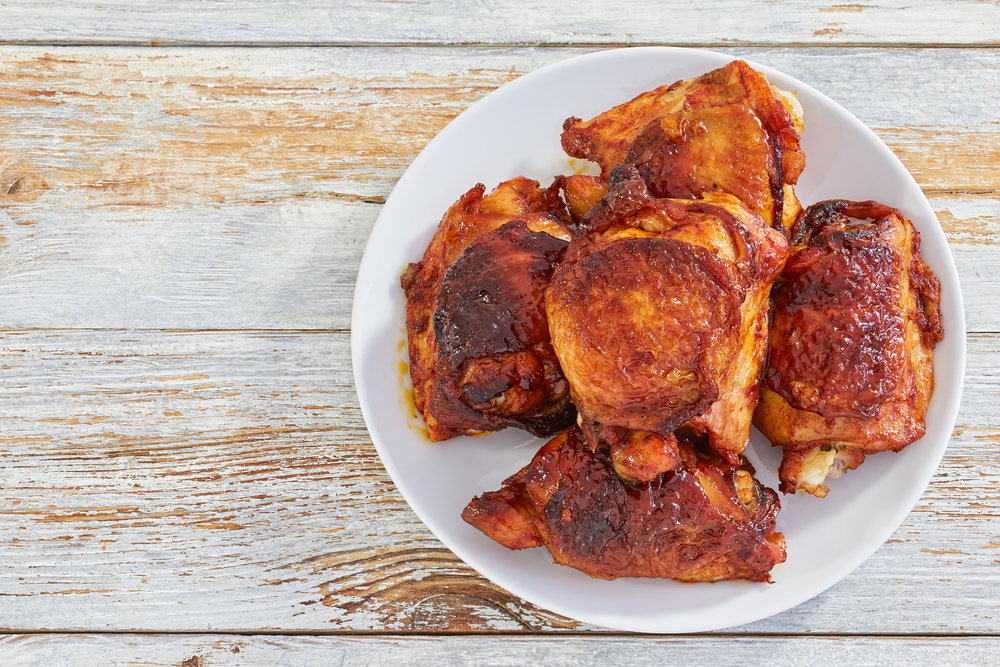 Crispy Chicken Thighs with Fennel and Raddish
SERVES 4
YOU'LL NEED
4 bone-in, skin-on chicken thighs
Salt and pepper
1 bunch red radishes (about 12) halved
Zest of ½ lemon
1tsp ground coriander
1 tsp smoked paprika
1 tbsp avocado oil
1 fennel bulb, thinly sliced
2 cups curly baby kale, chopped
3 tbsp extra virgin olive oil
2 tbsp apple cider vinegar
MAKE IT
1) Preheat oven to 350 degrees.
2) Season chicken thighs with salt and pepper on both sides.
3) In a large sauté pan over high heat, add chicken thighs, skin side down. Cook for about 6 minutes on each side. Place on a sheet pan (use parchment paper to avoid sticking and making a mess) and finish in oven until chicken reaches an internal temperature of 160 degrees, about 15 minutes.
4) In a mixing bowl, add radishes, lemon zest, coriander, smoked paprika, and avocado oil. Toss and season with salt and pepper. Place radishes on a sheet pan and cook for about 15 minutes until radishes are cooked through and light brown in color.
5) In another mixing bowl, add kale and sliced fennel. Add hot radishes to kale and mix. The radishes should slightly wilt the kale.
6) Add olive oil, lemon juice, salt, and pepper. Serve with chicken.
THE MACROS
CALORIES: 431
PROTEIN: 16 g
FAT: 39 g
CARBS: 6 g