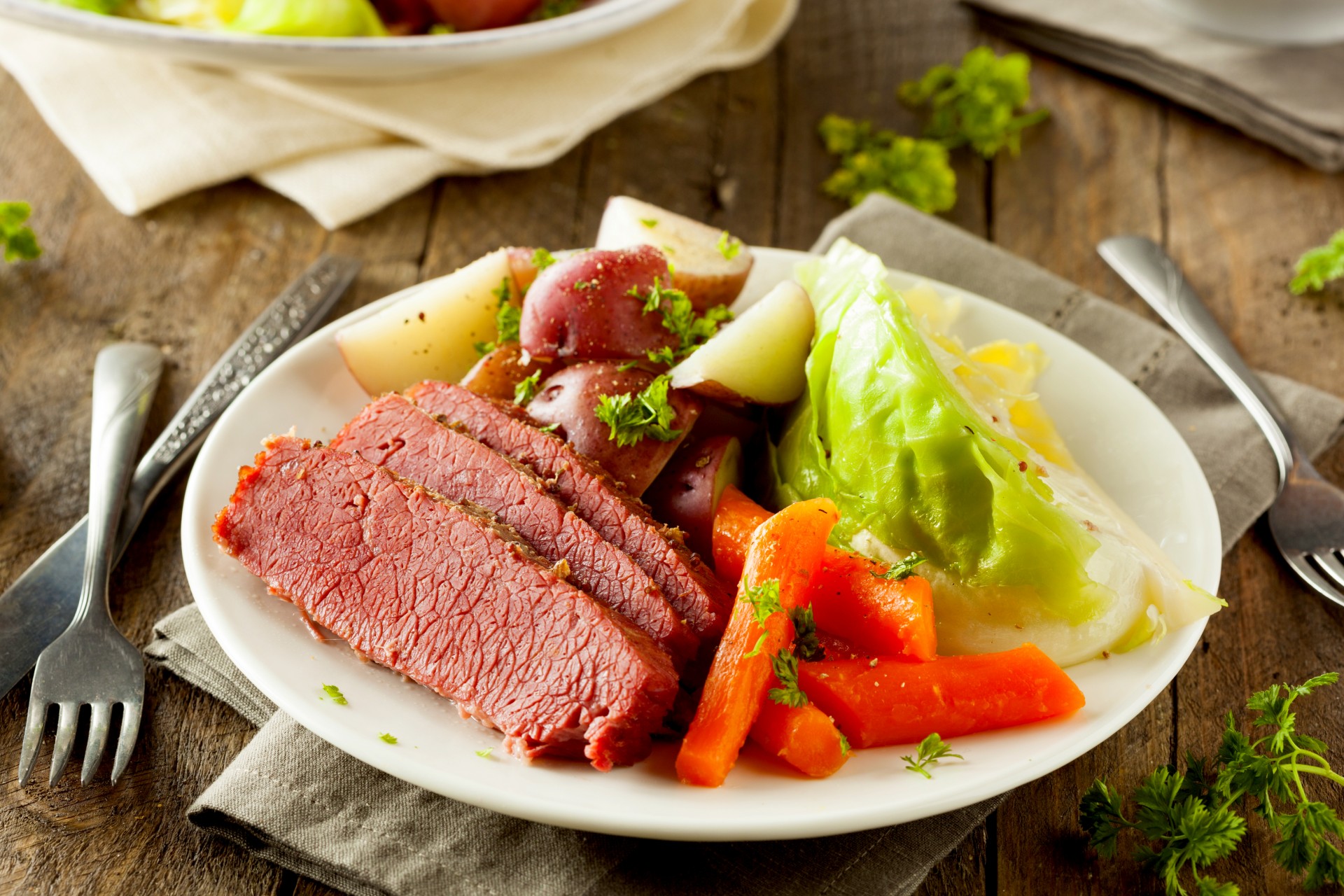 YOU'LL NEED
2 gallons chicken stock 
3 1/2 tbsp pickling spice 
6 cloves garlic
4 bay leaves 
4 cloves
2 pounds raw beef brisket, cut into 4 equal portions 
2 heads cabbage, cut into wedges 
Salt and freshly ground black pepper
Vegetable oil, for frying
3 medium Idaho potatoes, cut into wedges
Baby Carrots
MAKE IT
1) Pour the stock into a large 4-gallon stockpot over medium-high heat and bring to a simmer. Add the pickling spice, garlic, bay leaves and cloves. Reduce the heat to medium, then add the beef, cabbage, and carrots. Simmer until tender, 3 hours. Season with salt and pepper.
2) Heat a few inches of oil to 325 degrees F in a deep pot.
3) Fry the potatoes wedges until tender, 6 to 7 minutes. Remove and season with salt and pepper.
4) To build the plate, place wedges of cabbage on a plate with corned beef next to it, then add potatoes and carrots and finish with 2 to 3 ounces of the cooking broth on top.