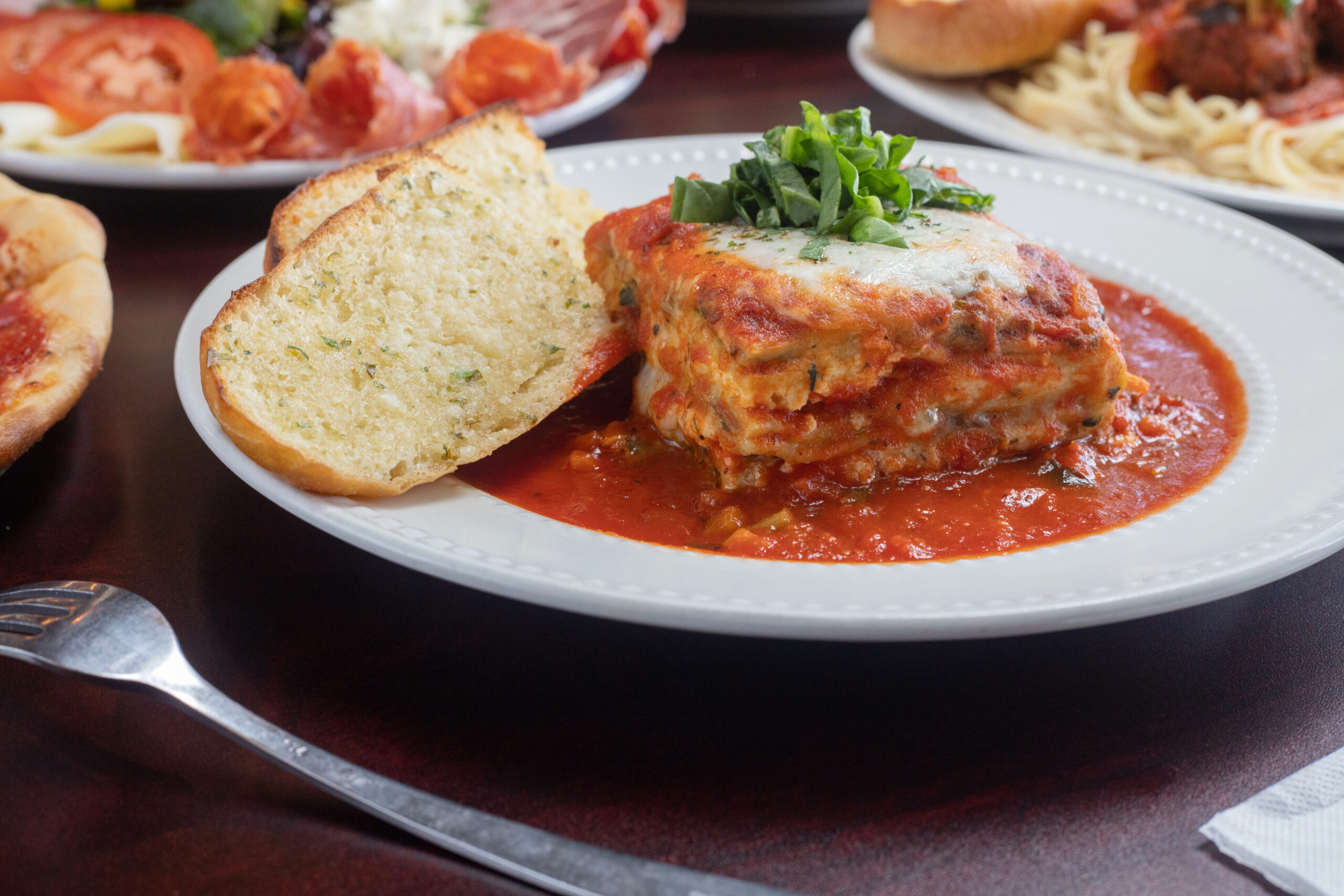 Cajun Lasagna – As Seen on Restaurant: Impossible
From the episode, :Back in Business: Losing Hope in Mississippi"
Serves 12
YOU'LL NEED
1 lb ground turkey
1 lb andouille sausage
1 onion, diced
1 bell pepper, diced
2 celery stalks, diced
4 cloves garlic, minced
1 cup white wine
2 cups chicken stock
1 cup tomato paste
1 tbsp Cajun seasoning
1 tbsp ground cumin
2 cups ricotta cheese
1 cup Parmesan cheese
1 cup Monterey Jack cheese shredded
2 boxes dried lasagna sheets
MAKE IT
1) Fill a large stock pot with salted water. Bring to a boil.
2) In a large sauce pot over medium-high heat, add ground turkey and andouille sausage. Allow to cook for 8 minutes. The sausage should turn a light brown color.
3) Add onion, peppers, and celery. Allow to cook for another 5 minutes, stirring frequently.
4) Add garlic and cook for another 4 minutes.
5) Deglaze with white wine and allow to reduce for 3 minutes.
6) Add tomato paste, and chicken stock and allow to cook for 20 to 30 minutes.
7) Place pasta sheets in boiling water and cook until al dente, about 6 to 8 minutes. Strain and allow to cool. Lightly coat with olive oil.
8) In a large mixing bowl, add ricotta cheese, Parmesan cheese, and 1 cup Monterey Jack cheese.
9) In a large greased 13×9 casserole dish, place about ½ cup of ground turkey, and andouille mixture.
10) Top with cooked lasagna sheets, making sure to slightly overlap the noodles.
11) Top with more turkey sauce, about 5 tbsp, then top with ricotta cheese mixture.
12) Top with more lasagna sheets again making sure they overlap.
13) Repeat with 2 more layers. Top the last layer with the rest of the Monterey jack cheese.
14) Wrap in foil and bake in a 375-degree oven. Cook for 30 minutes.
15) Remove foil and cook for another 20 minutes.
16) Remove from oven and allow to cool prior to serving.