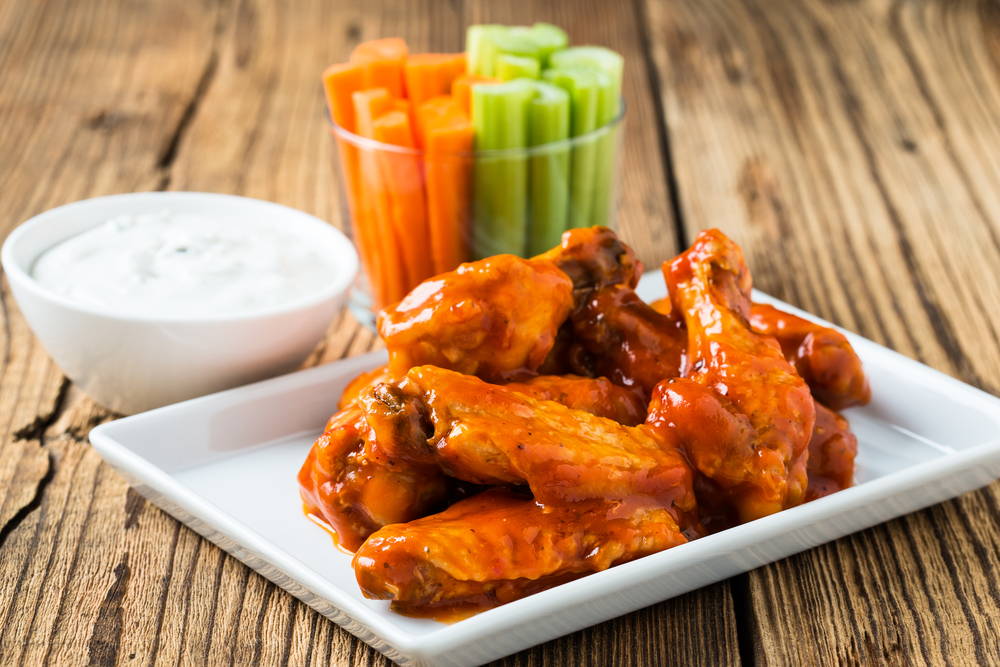 Total Time:
50 min
Prep:
5 min
Inactive:
10 min
Cook:
25-35 min
Yield:6 portions
Level:Easy
Ingredients
Wings:
2 pounds chicken wings
2 tablespoons grapeseed oil
1 tablespoon salt and pepper, equal blend
Sauce:
1 stick (1/4 pound) butter, softened
1/4 cup hot pepper sauce, such as Frank's
2 tablespoons honey
1 teaspoon celery seed
1 teaspoon kosher salt
Cayenne Pepper (optional for additional heat)
Directions

For the wings: Preheat the oven to 375 degrees F. Toss the wings with the oil and the salt and pepper blend. Place on a sheet pan. Cook for 20-30 minutes. After cooking, remove the wings from the oven and cool for 10 minutes or more.
For the sauce: In mixing bowl, blend the butter, hot sauce, honey, celery seed and salt until well mixed.
Preheat a fryer to 375 degrees F. Add the wings to the fryer in batches and cook until crisp, 2 to 3 minutes. Once crisp, remove from the fryer and allow excess grease to drain.
Toss the wings in the hot sauce and serve.