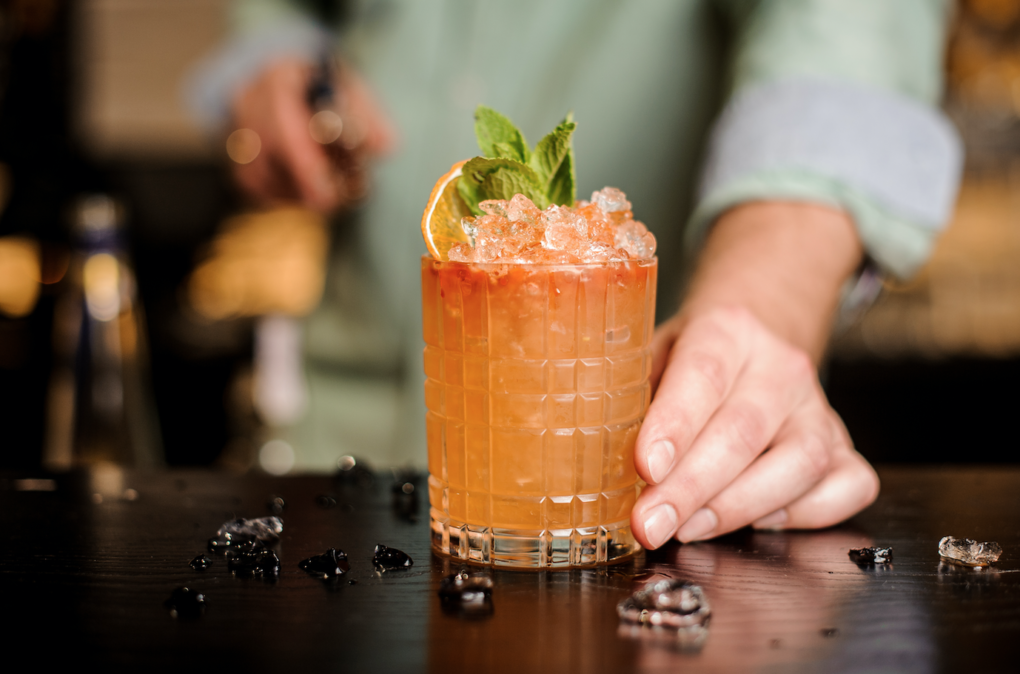 Broaden Your Palate With These Cocktails
When you sip a great cocktail, you won't care that it's not made with your favorite spirit—and you might even discover a new one.
BY MARAT MAMEDOV, Irvine Spirits
A man walks into a bar and the bartender asks what he's having. The man replies, "I'll take a whiskey drink." The bartender replies, "I make the best whiskey drink!" Excited, the man orders it and waits. The bartender returns with a shaken bourbon served up.
Technically the man received what he ordered, and the bartender did his job, but what if a diluted whiskey is not what you're into?
When a bartender asks you what you like to drink, or more commonly, what spirit do you like, people will generally specify vodka, or whiskey, or rum, or tequila, etc. The issue is you're describing a specific type of category of alcohol without the important descriptors of what you like to drink. For example, say you respond with "Vodka." Vodka is one of the most versatile spirits that can be made into a tart and herbal play on a Cosmopolitan which is completely different than a dirty vodka Martinis or a sweet Lemon Drop.
Maybe something boozy like a Vesper is what you were feeling. All these contain vodka but are dramatically different drinks. This is true of all spirit categories. The disparity only gets larger when getting into categories with more flavor. For gin, you have the bitter Negroni, the citrusy and herbal Last Word, to a refreshing a crushable Gin and Tonic all the way to a traditional spirit forward Martini with a Twist.
The point is, when ordering a drink, get out of your comfort zone and bypass the "spirit of choice" question altogether. Instead, tell the bartender what you like to drink with key descriptors such as: spirit forward (boozy), fruity, citrusy, sweet, tart, bubbly, spicy, herbal, puckering, or bitter for example. These descriptors have the potential of opening your palate up to spirits that you may have never known you like.
I'm sure we've all had our bad gin experiences and we know people who outright avoid the category. However, there are many styles of gin and when used in cocktail according to your palate, gin is a wonderful spirit to work with. The issue is, as a consumer, when you only think about the spirit choice, you are preparing your mind and palate to search for the piney taste and decide that you don't like it without giving the drink a fair shake, forgive the pun.
"KNEE BUCKLER"
YOU'LL NEED
1 oz Northbound Rye (equivalent high rye whiskey, such as Lot 40 or Old Potrero)
1 oz Boardroom FRESH Ginger Vodka
1 oz honey syrup
1 oz lime juice
MAKE IT
Shake and strain over crushed ice. Garnish with a lime wedge.
"PAINKILLER"
YOU'LL NEED
1 ½ oz aged Jamaican rum
½ oz Aged overproof (not 151) Caribbean Rum
2 oz coconut cream
1 oz pineapple
1 oz fresh squeezed OJ
MAKE IT
Shake and serve over crushed ice in a ceramic tiki mug. Garnish with freshly ground nutmeg and pineapple wedge.
"LAST WORD"
YOU'LL NEED
1 oz Irvine's American Dry Gin
1 oz green chartreuse
1 oz Luxardo maraschino
1 oz lime juice
MAKE IT
Shake and strain into a stemmed glass. Garnish with Luxardo cherry (optional).