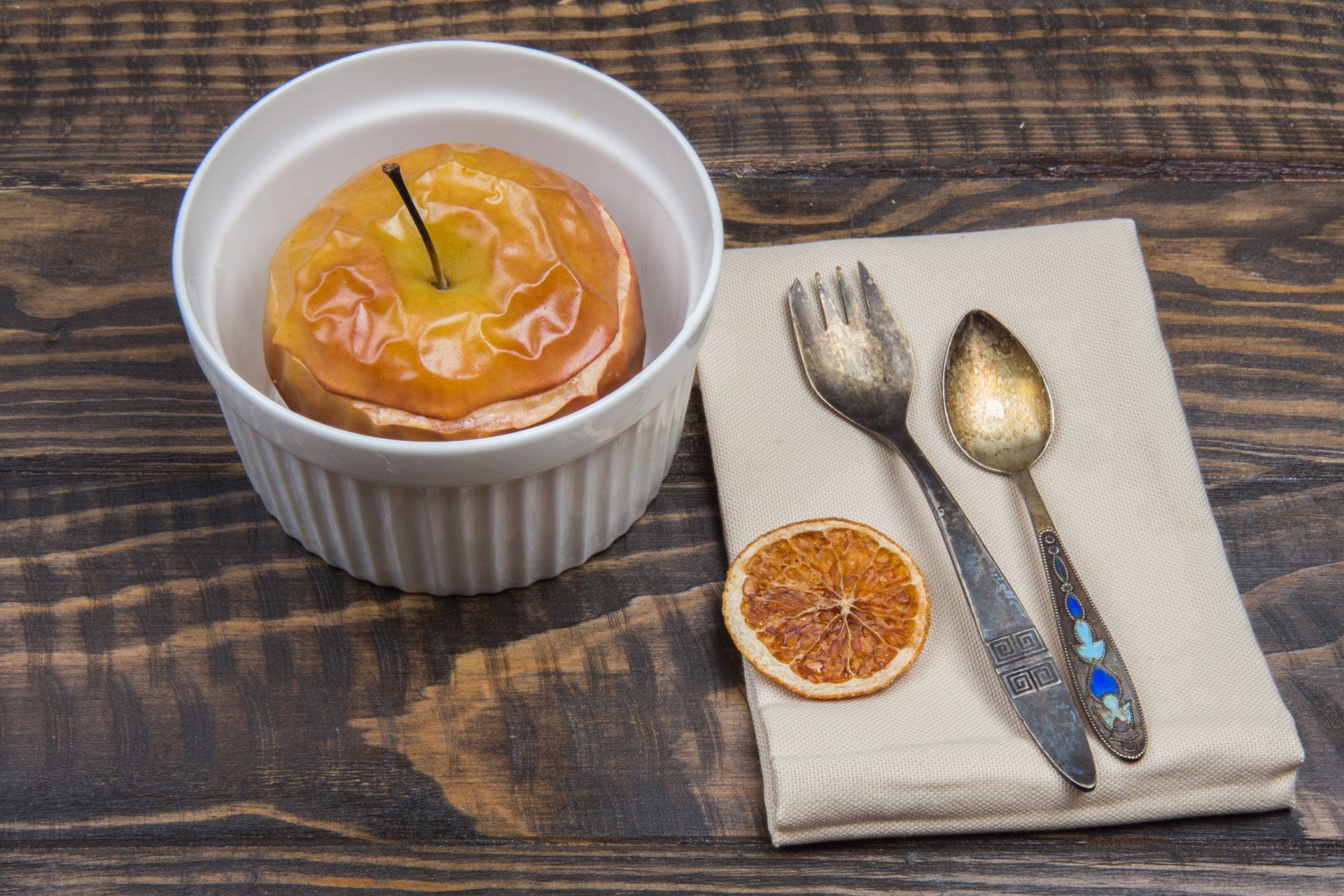 Baked Apples: Easier Than Pie
Try these simple baked apples for a delicious winter treat—with no added fat, sugar, or guilt.

What makes apple pie so great? Is it the crisp golden crust? The scoop of vanilla ice cream on top? Or is it the warm, soft apples? Of course we'd be lying if we said we didn't love the combination of all three, but ultimately, it's the apples the carry the day. How can we be so definitive? Try this classic technique for baked apples: Just core the apples, cut them in half, dust them with cinnamon, then set them on a cookie sheet and put them into a 375-degree oven for 30 minutes. Leave the skins on as this helps hold the apple together as it softens. The end product is as irresistible as the center of an apple pie and proves that you don't need to add any sugar; as the natural sugars in the apples melt and combines with the cinnamon, you get a rich and tasty treat. The aroma that fills your house is a nice bonus. Just be sure to make extra; people tend to come out of the woodwork when they smell these.