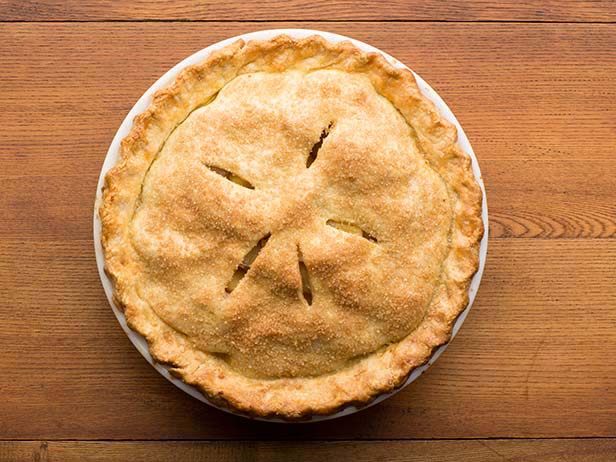 Ingredients
Crust:
One 9-inch tart crust, store-bought or homemade
1 tablespoon butter
Apple Filling:
2 pounds apples, such as Golden Delicious, Granny Smith or Pipen
1/4 cup granulated sugar
3 tablespoons salted butter, melted
1 teaspoon ground cinnamon
1 teaspoon ground nutmeg
Topping:
1 1/2 cups all-purpose flour
1/4 cup granulated sugar
1 stick butter, at room temperature, cut into pats
Directions
Preheat the oven to 350 degrees F.
For the crust: Mold the tart crust into a 9-inch pie pan, cover with tin foil and then cover the foil with uncooked beans. Bake until the crust begins to brown, about 20 minutes. Once the crust is browned, remove from the oven and allow to cool. Remove the beans and foil, then spread the butter on the interior of the crust.
For the filling: Peel, core and slice the apples. Arrange the slices in a ring pattern, starting on the outer edge and going into the center (the apples should be arranged to allow for even cooking).
In a bowl, blend the sugar, melted butter, cinnamon and nutmeg and then pour over the arranged apples.
For the topping: In a separate bowl, blend by hand the flour, sugar and butter. This should be a crumbly looking mixture.
Bake the tart until the apples have softened, 30 to 35 minutes. Remove from the oven and dollop with the sweet butter topping, then return to the oven until the topping has crusted, about 15 minutes. Remove from the oven and allow to rest 10 to 15 minutes before serving.