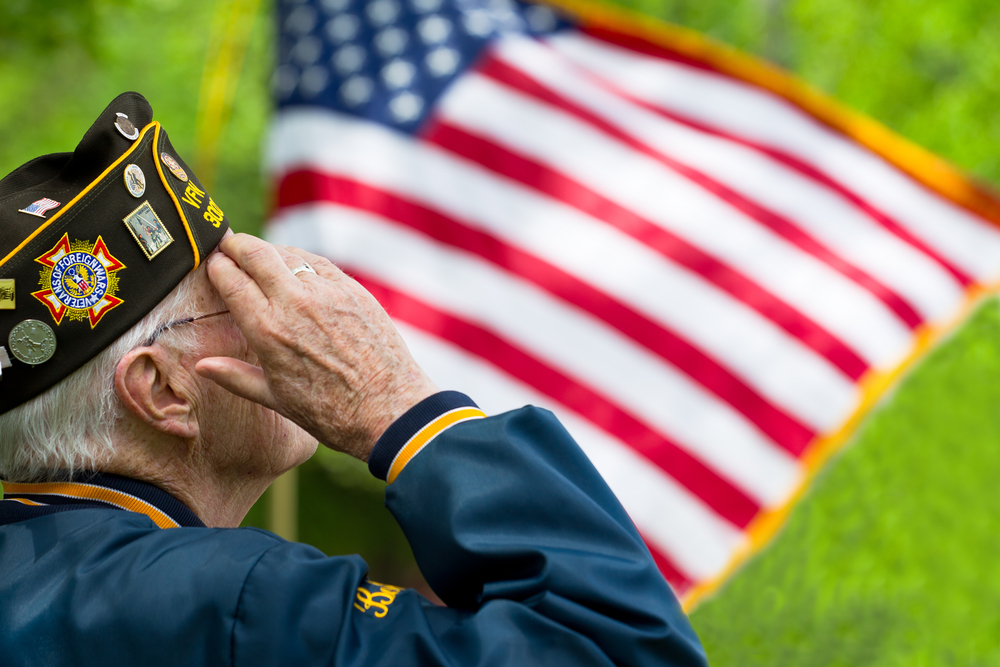 What We Must Learn From Veterans Today
America may seem divided right now, but by emulating our veterans—and being there for them when they need it—perhaps we can unite.
BY ROBERT IRVINE
You've probably heard the expression, "If you ate today, thank a farmer." It's a great maxim to remember, but there's a second half to it that makes it even more poignant: "If you ate in peace, thank a veteran."
That second sentence so succinctly sums up my feelings about living in America. We enjoy peace and unparalleled personal freedom because of the brave men and women in our military. Expressing gratitude for their sacrifice is essential. I truly believe that when a nation forgets its protectors, it is doomed to fail.
And so today, on Veterans Day, I ask you to thank a veteran for their service. We owe them a debt that can never be repaid. Donating to a military charity that supports wounded veterans is a great way to show your gratitude, but you could make a difference just by taking the time to say thank you.
Why is expressing gratitude so important? We lose an astounding 22 veterans a day to suicide. This is a tragedy of epic proportions and it pains my heart to no end that this continues to be the case. Many of the men and women who go off to war suffer physical and mental wounds so grave that the idea of facing them alone becomes unbearable. But perhaps if they knew they weren't fighting alone—that their nation is indeed grateful—they wouldn't despair.
So as I urge you to support our veterans, I believe we can also learn valuable lessons from them, especially today. We are currently living in one of the most divisive, contentious periods of American history. The wounds of the last election cycle are still raw and show no signs of healing soon. Our anxiety is most apparent on social media, where people from opposite ends of the political spectrum constantly belittle and insult each other. Sometimes, our righteous anger can seem too hard to let go of. We've forgotten that our supposed enemies on the other side are our neighbors, our friends, and our loved ones.
In your frustration, I ask you to try to find gratitude. Remember that the freedom of speech—even when you are expressing frustration—is one that has been safeguarded by our veterans for the past 241 years. Citizens of many other nations can only dream of such a freedom.
Perhaps most importantly, remember that our men and women in uniform have their own opinions and they vote, too. But at the end of the day, no matter who wins, they unite and fulfill their sacred duty to protect and defend all Americans. To borrow a line from President Obama, they do not serve a red America or a blue America. They serve only the Unites States of America.
Let's use that unity as an example today. I've written before that there is so much to respect and admire about the men and women of our military—particularly their work ethic, discipline, bravery, and selflessness. But perhaps today, if we can just try to emulate their ability to unify and work as a team, we'll all be better for it. At the very least, if we can't unify on politics, we should be able to unify to support the best and bravest among us.

You can learn about the Robert Irvine Foundation and it's support of our military and their families HERE.