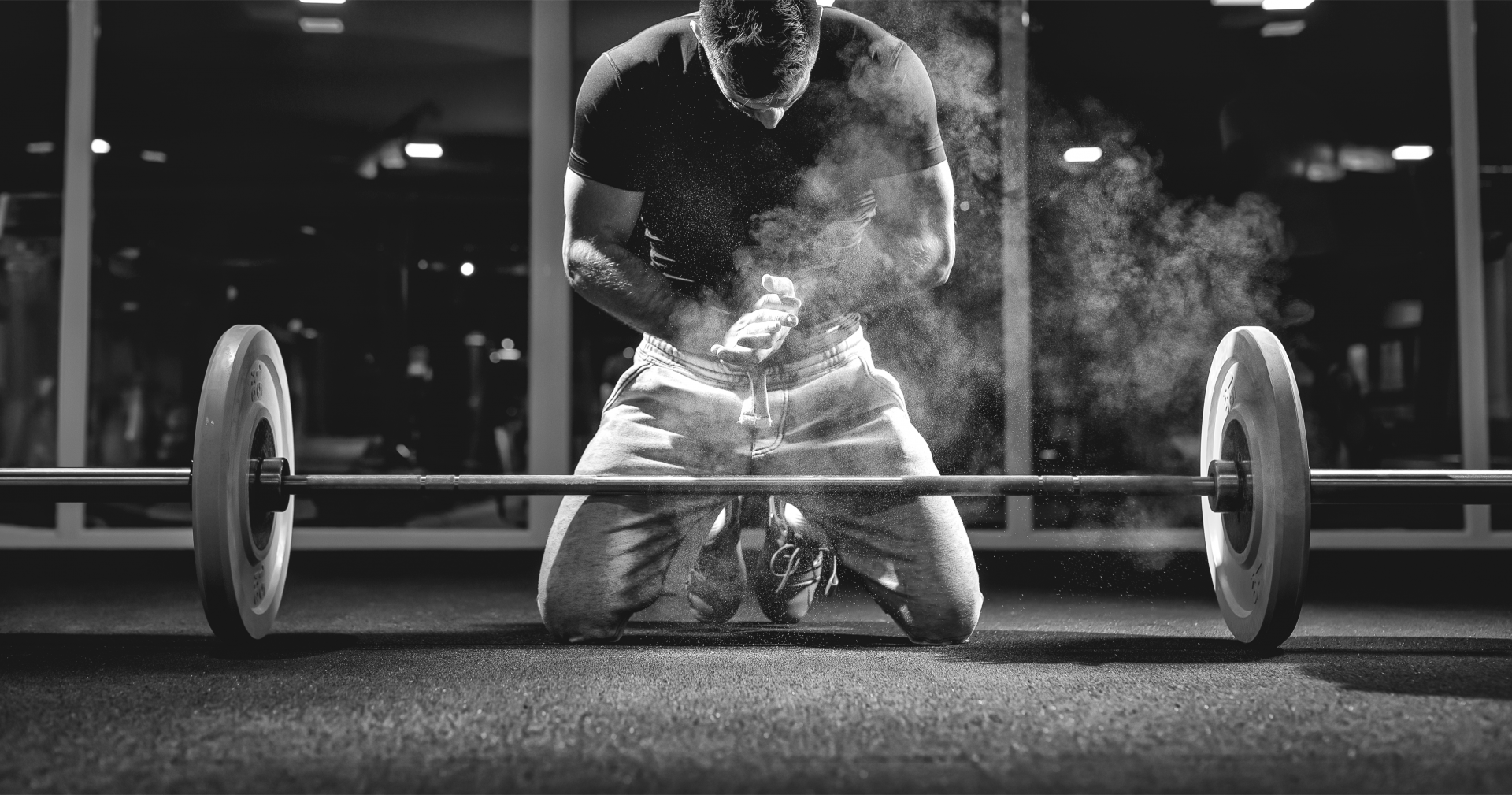 The Way to Work Out in Winter
Welcome to winter, where the heavier foods of the season—and the sweaters and sweatshirts that hide your physique—can lull even the best of into a sense of complacency. It feels good right now, so we do it—and we don't think of the consequences. An extra piece of bread here, another cookie there… it all adds up, and not in a figurative sense. Make a habit of this and it will pile around your waistline and your pants will be feeling pretty tight this spring.
But there is an upshot to the extra calories you might consume these days. A calorie surplus primes your body to build muscle. The more muscle you carry, the more calories you'll burn. Of course, that means you must first do the work to build that muscle—and that means you have some harder training days and heavier weights in front of you.
The "big four" lifts benefit the most from a few extra calories consumed: bench press, deadlift, squat, and military press. With your muscle full of glycogen, they can move heavier loads and last a bit longer than they would if you're following a more strict diet. See below for our workout of the month, which incorporates these four lifts to make maximum use your more liberal holiday diet.
And remember: this isn't a license to engage in a free-for-all at the dinner table. They say there's no way to out-train a bad diet, and that's the honest truth.
DIRECTIONS: Do each of the following workouts once per week. Add 1-2 days of cardio or active rest, such as recreational sports. Your main lift for the day is your first lift. Warm up properly before lifting and work up to a weight that is challenging for five reps. Do not count any warmup sets that it takes to get to your working weight. Add 3-4 abdominal exercises to the beginning or end of each workout. Tri-sets are done with no rest between exercises. Rest only after the third exercise.
WORKOUT I
EXERCISE SETS x REPS
Squat 5 x 5
Walking Lunge 3 x 20
TRI-SET
Leg Curl 4 x 10
Leg Extension 4 x 10
Calf Raise 4 x 20
WORKOUT II
EXERCISE SETS x REPS
Bench Press 5 x 8
Incline Dumbbell Bench 3 x 10
TRI-SET
Pec Flye 4 x 10
Skull Crusher 4 x 10
Triceps Pressdown 4 x 10
WORKOUT III
EXERCISE SETS x REPS
Deadlift 5 x 5
Bentover Barbell Row 3 x 10
TRI-SET
Barbell Curl 4 x 10
Lat Pulldown 4 x 10
Hammer Curl 4 x 10
WORKOUT IV
EXERCISE SETS x REPS
Military Press 5 x 5
Arnold Press 3 x 10
TRI-SET
Lateral Raise 4 x 10
Upright Row 4 x 10
Rear Delt Flye 4 x 10
SAMPLE ABS WORKOUT
(To be added after each workout)
EXERCISE SETS x REPS
Leg Raise 3 x 20
Russian Twist 3 x 20
Cable Twist 3 x 10 each side
Side Plank 3 x 30 secs. each
Plank 3 x 90 secs.