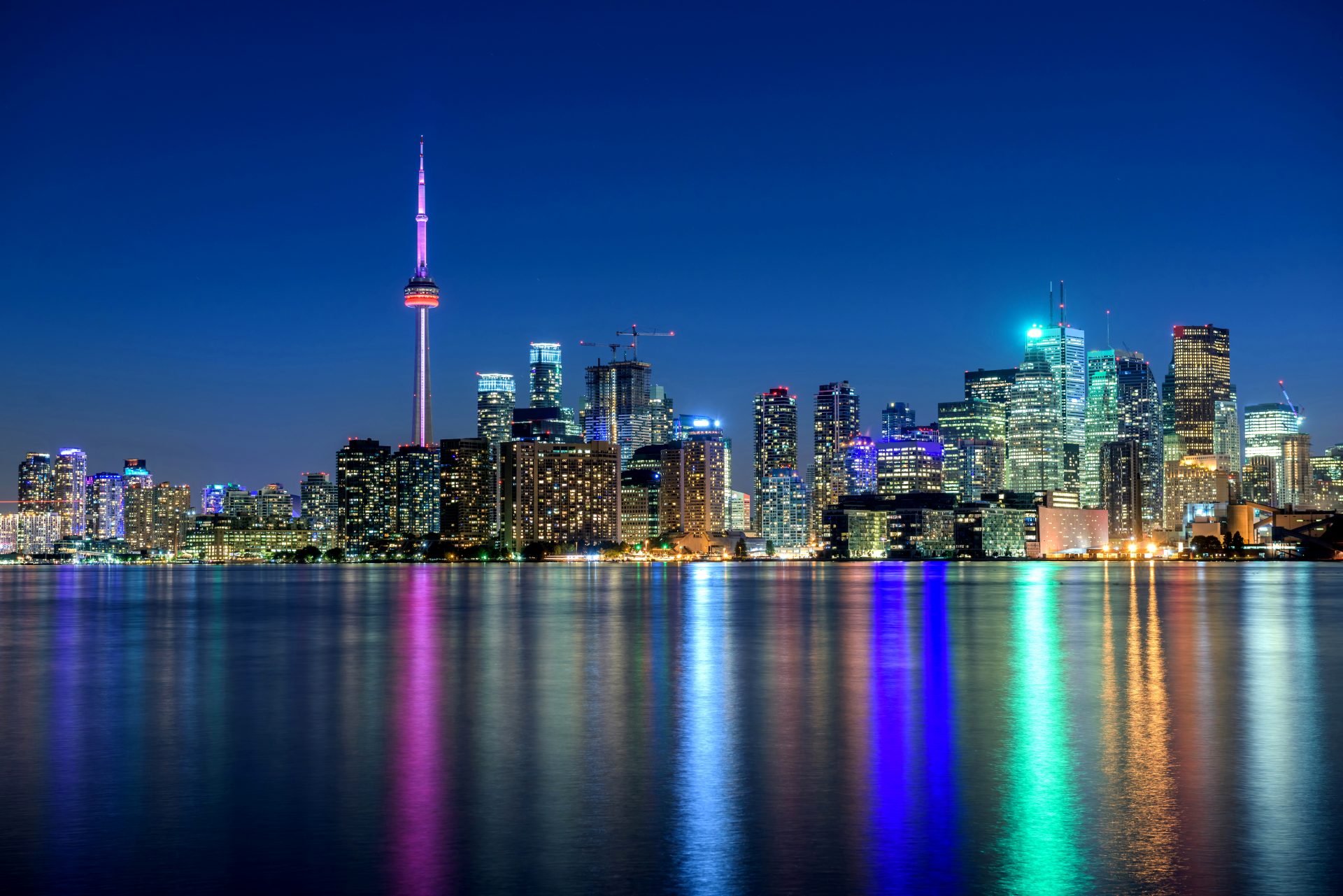 Gail Kim-Irvine's Tour of Toronto
Toronto is my home and it hasn't lost a bit of its charm over the years. Here's what to see if you're headed north.
BY GAIL KIM-IRVINE
Going to my hometown recently for the first time in over a year, made me realize just how truly amazing Toronto is. The Canadian city is bustling, so ethnically diverse and has so much to do for locals and tourists alike. I couldn't pick just one restaurant or hotel or spot to go, so i decided to give you my top 10 things to do or see because there really is so much going on all the time. (Click on each title to learn more.)
1. CN TOWER
The signature icon of the Toronto Skyline is a must see for tourists, has an observatory deck and has a revolving restaurant called The 360 where you can eat, drink and take in the spectacular views.
2. KENSINGTON MARKET
Located in downtown Toronto, this neighborhood was always considered the "hipster" area. Unique shops and boutiques mixed with cafes, restaurants and bars line the streets. The market has cheese shops, bakeries and specialty foods for all the foodies.
3. NATHAN PHILIPS SQUARE
Located right next to the Eaton Center in the heart of downtown, Nathan Philips Square is a special place during the winter months. Residents and tourists alike flock here to enjoy the famous outdoor rink, which is known for being the go-to spot for the New Year's Eve countdown. So bundle up and get there early.
4. CHINATOWN
Chinatown has always been a well frequented and popular spot by locals. Located next to downtown, there are shopping and food markets in an open air atmosphere. It was also always a consistent stop for all of us after work bartending late. Open late and always fast, you have options from Chinese, Japanese, Thai to Vietnamese.
5. LAKE SHORE BLVD.
For outdoor fitness enthusiasts, the Lake Shore Boulevard runs along Lake Ontario and you will see runners all year round. I remember rollerblading as a teenager miles during the summer. You get a spectacular view while getting fit!
6. LITTLE ITALY
Located just outside of downtown, Little Italy on College Street is frequented by students, hipsters and locals alike. With all the authentic Italian restaurants and shops, it's hard to choose where to go. This is a popular spot for locals with its bars and nightlife.
7. YORKVILLE
Considered the more luxurious area of Toronto, Yorkville has designer brand shops along the Mink Mile (Bloor Street) and luxury residences and hotels mixed with a vast array of restaurants and cafes. I would definitely recommend a lot of the restaurants. I haven't tried a bad one yet. If you want to really splurge, The Four Seasons is a impeccable hotel with a happening bar on the weekends (get there early) and Cafe Boulud, famous for their roasted chicken. Robert raves about it.
8. SPORTS VENUES
Sports seasons never end in Toronto. Catch a Blue Jays game at the Rogers Center in the summer or catch the Raptors or the Maple Leafs at the Air Canada Center. It's hard to get hockey tickets, so plan to spend some money with a scalper or get them way in advance. Real hockey fans also won't want to miss a visit to the Hockey Hall of Fame.
9. GREEKTOWN
Located on Danforth Ave., this part of Toronto brings back so many fond memories of fun late nights, great desserts, and huge feasts with close friends. So many great restaurants to choose from, and a wide variety cafes, bars, and shops make The Danforth a lively hotspot. If you're lucky to be there in August, they have the annual Taste of the Danforth. Over two days long, you can sample not only Greek cuisine but other ethnic flavors. It has grown to over 1.5 million visitors in some years. I also recommend Mezes. It's been around from my youth and still tops everyone's list as one of the favorite places to eat.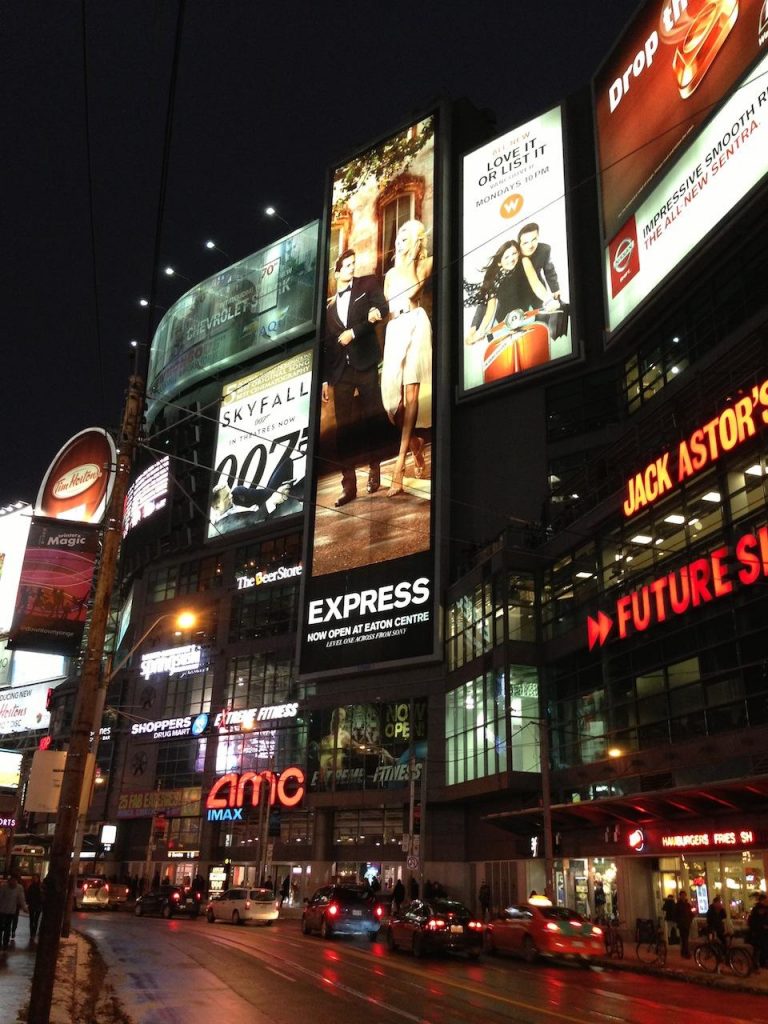 10. YONGE-DUNDAS SQUARE
Toronto's version of Times Square, is located right in the heart of downtown. A popular area for shopping not only along the streets, but the Eaton Center has been a central shopping staple for as long as I can remember. I actually got my first part time job there in the cineplex movie theater.