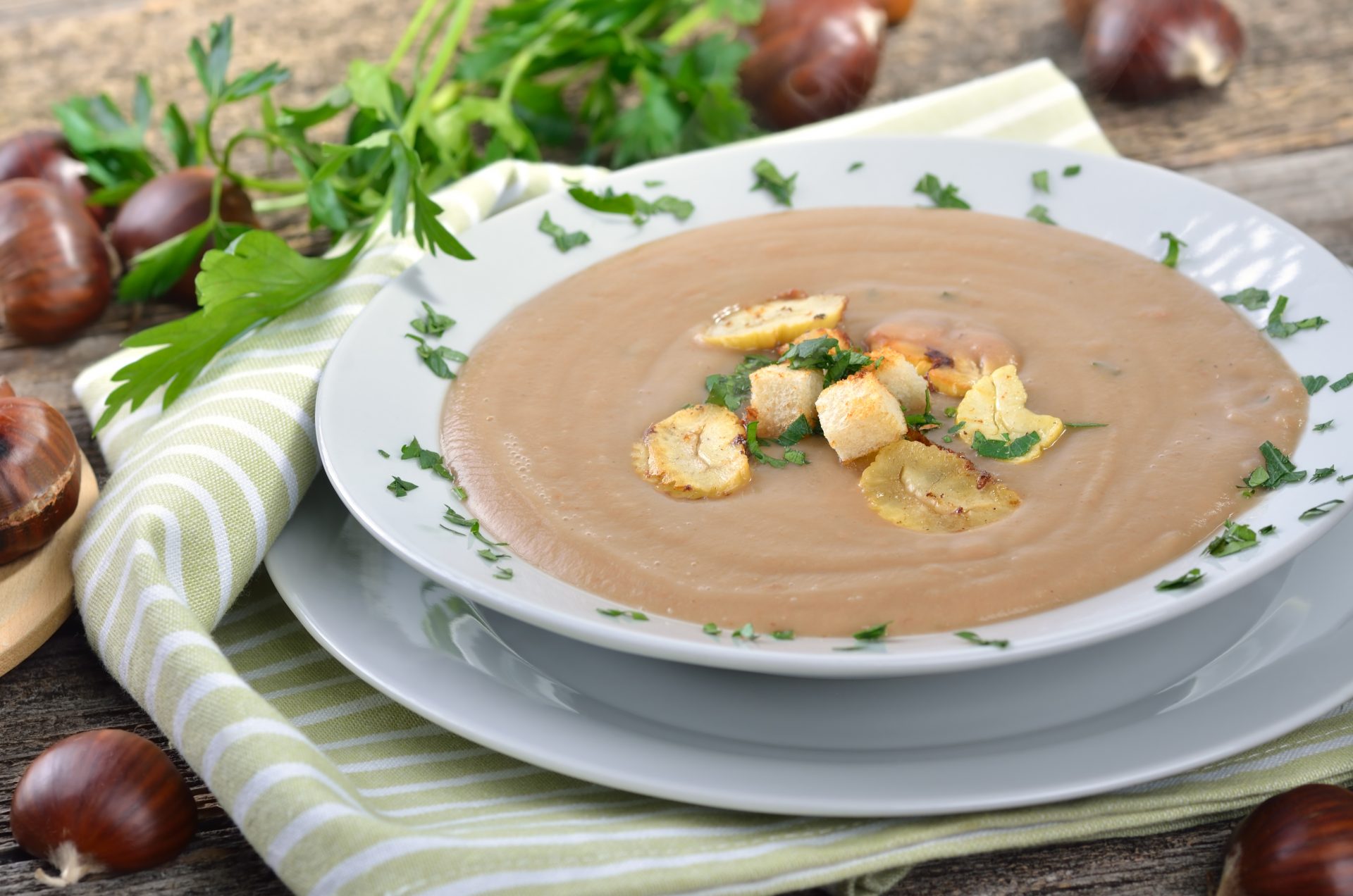 SERVES 8
YOU'LL NEED
2 yellow onions, caramelized
1 stalk celery
½ lb bacon
1 qt (4 cups) toasted Chestnuts, chopped
2 sprigs sage
1 gallon pork stock
1 qt heavy cream
Salt and pepper to taste
3 tbsp unsalted butter (browned)
MAKE IT
1) Small dice celery and onion.
2) In a medium soup pot, over medium heat, melt butter, add onion and celery.
3) Cook bacon strips in a separate pan and reserve.
4) Cook until butter begins to brown (about 10 minutes) then add chopped chestnuts.
5) Once you can smell the toasted chestnut, add sage and pork stock.
6) Let Simmer for 20-30 minutes, stirring every few minutes to ensure the chestnuts do not stick to the bottom.
7) Add cream in the last 5 minutes of cooking.
8) Crumble bacon strips over top when you serve.