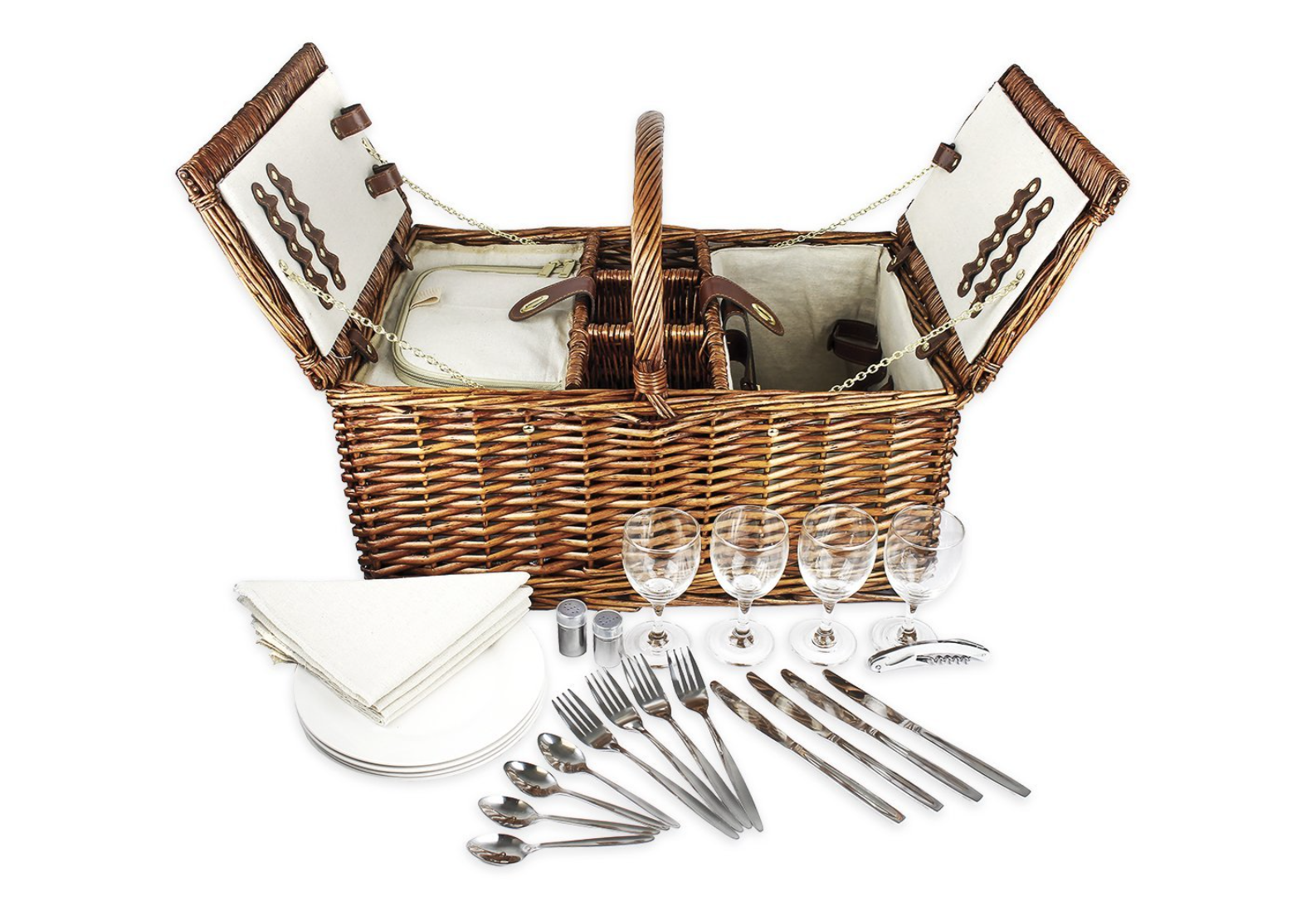 Kitchen Gear: Affordable Finery
Perfect fries, an elegant picnic basket, and something just for dad.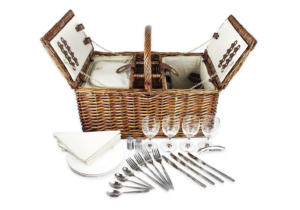 DELUXE PICNIC BASKET
You could have bread and cheese on paper plates, or you could set an elegant table for four anywhere with this deluxe double lid picnic basket. Complete with ceramic plates, silverware, cups, and salt and pepper shakers. Presentation is key. Has Robert taught you nothing? Now check out Robert's perfect picnic by clicking HERE.
$72, amazon.com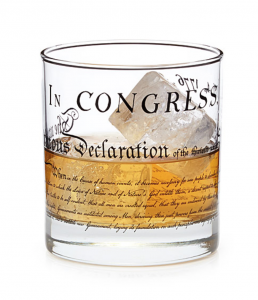 ETCHED WHISKY TUMBLER
This Father's Day, feed dad's passion for history and whisky with one perfect gift, this beautiful whiskey tumbler etched in script with text from the Declaration of Independence. For an extra $0 you can pour him three fingers and then let him watch the game in peace.
$14, uncommongoods.com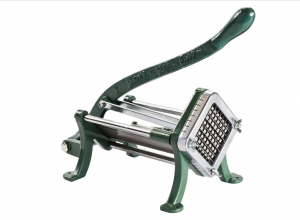 FRENCH FRY PRESS
Handheld French fry cutters work, but require a lot of elbow grease. And oh, yeah, you might lose a finger trying to jam it through a potato. This industrial strength yet affordable French fry cutter pumps out uniform 3/8" fries in record time with the help of an easy-pull level. No elbow grease required.
$32.99, webstaurantstore.com