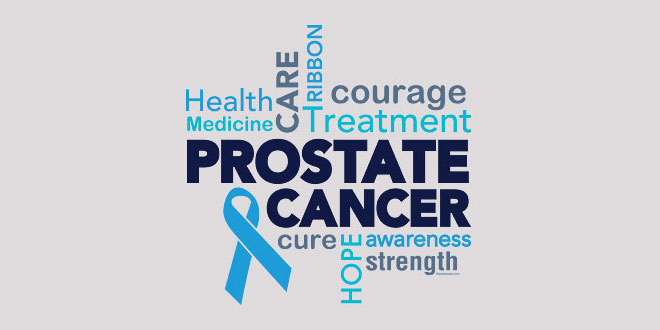 September is Prostate Cancer Awareness Month. For this month's installment, I have the honor and pleasure to interview Dr David Crawford about Men's Health and Prostate cancer. He is Professor of Urology, Surgery and Radiation Oncology at the University of Colorado. Over the past 25 years, he has been the Chairman of the Prostate Conditions Education Council. He has been a tireless advocate for Men's health and Prostate cancer awareness and the author of numerous research papers and books and is a world recognized expert in the treatment of Prostate cancer. In addition, he was my Director and mentor as a fellow in Urologic Oncology at the University of Colorado.
Thank you Dr Crawford for taking the time to help our audience understand issues surrounding Men's health.
Q: What do you view as the biggest issue concerning Mens health today?
Men are more concerned about batting averages, yards per carry or touchdowns scored than their PSA, cholesterol and blood pressure. They tend to feel invisible regarding health issues. Men need to get more involved in their health. Women are much further along in taking care of themselves. There are a number of reasons for this. Women are accustomed to seeing their OB/GYN for care surrounding pregnancy and cervical and breast cancer screening. They frequently take a larger role in caregiving and childrearing and are more used to getting involved in the healthcare system and taking the children to the pediatrician. I think the women have taken the lead and men need to adjust their attitudes in obtaining care. The women have figured out that the attention they put in now will help them in the future. We need to get men to understand this. When we asked a few men who came to health screenings, "What brought you in?" we learn that it was their significant other who made them come in.
Q: September is Prostate Cancer Awareness Month. I know for the past 25 years, you have taken a lead role in this annual event. There has been a great deal reported about prostate cancer screening recently in the media and there seems to be some controversy about this. Please help us understand the issues.
Prostate cancer is the most common cancer in men and the second leading cause of cancer deaths. Men with symptomatic urinating problems such as a slow stream, straining to urinate, getting up at night to urinate, or other voiding complaints would likely benefit from a diagnostic Prostate Specific Antigen (PSA) test. However, many times these are symptoms of benign prostatic enlargement or more advanced Prostate cancer. We want to discover cancer early, when curable and this stage has no symptoms. Screening asymptomatic men for prostate cancer has come a long way over the past 30 years. At that time, the only screening test available was the digital rectal exam (DRE). PSA is a protein that is made only in prostate cells and is elevated in many prostate conditions including cancer. Unfortunately, PSA is not specific for prostate cancer. Many men may have an elevated PSA but not have cancer leading to unnecessary biopsies and concerns about cancer. Some men may have a normal PSA but have prostate cancer. Fortunately in the past 5 years, a number of new tests have come along which bolster the PSA test. One of these tests is called the Prostate Health Index. This combines the PSA with other new tests to more precisely identify men with a higher risk of cancer to avoid biopsies in men at lower risk. This can reduce the number of biopsies and unnecessary anxiety for men and their spouses. Prostate MRI is also being used in men at high risk for prostate cancer to better define the disease in the prostate. There are new genomic tests that look at our DNA that help determine if a rebiopsy is indicated, and that help determine when treatment is indicated. These test assess the genetic makeup to guide diagnostic and treatment options for men at high risk for prostate cancer.   
Years ago most cases of prostate cancer were discovered at an advanced stage, however thanks to more widespread screening that changed. However, the pendulum moved too far and we were discovering some cases that were so early and indolent that there was no risk. This led to controversy and some saying to ignore efforts to detect the disease when it is early and curable. This would seem to be a risky choice to not find cancer.
Recently the US Preventative Services Task Force (USPSTF) came out with a finding that screening asymptomatic men for prostate cancer has a small to no impact on survival but can have harms on asymptomatic men who are screened and did not recommend routine screening. The American Urologic Association Guidelines for prostate cancer screening suggests that screening needs to be a decision between patient and physician after an informed conversation. In men with a higher risk of prostate cancer including men with a family history of prostate cancer or African Americans, this discussion should start at age 40. In men without these risk factors, the discussion should begin at age 55. After age 70 or in men with less than a 10-15 year life expectancy, the risk of harms from screening begins to outweigh the benefits. We usually screen for prostate cancer yearly but screening every 2 years may have many of the same benefits but less of the harms associated with screening. When you visit your physician, he will routinely do a lot of test and only discuss what is abnormal. In my opinion, this is how we should treat PSA and prostate cancer screening. Do it , and discuss the pros and cons of evaluation only in those in whom it matters.
Q: What lifestyle changes can men make to improve their prostate cancer risks?
What we need to remember is the old adage that an ounce of prevention is worth a pound of cure. A heart healthy lifestyle is a prostate healthy lifestyle. Exercise and a diet lower in saturated fats and cholesterol will help not only reduce the risk of prostate cancer but heart disease as well. A man's most common cause of death is from cardiovascular disease, not prostate cancer.  Getting out of the comfy chair and moving is the first step. Restaurant Impossible is even more entertaining when you are standing and moving as Robert creates the changeovers in the restaurants and their owners' lives. This also creates a changeover in you and your life.  You should consult your physician if you have not been very active for a prolonged period of time to get you started at the correct level of activity. Just getting up out of the chair and moving can also improve your mood and outlook.  You are worth it.
Watching your diet is also important. Reducing the saturated fats, red meat consumption and substituting with other protein sources can lower your cholesterol. A lower salt intake can help reduce your blood pressure. Your physician should be involved with monitoring the changes you make. We have studied Vitamin E, Selenium, lycopenes and others, most don't work and some in fact increase your risk of prostate cancer. Listen to Robert, and change to a healthy diet, you don't need additives. If you are overweight, losing a few pounds will help with your overall health and you can refer back to Dr Schutz' recent posts. Improving your health and fitness can also help with intimacy issues.
The most important thing is to care for yourself. You are more important than a batting average or yards per carry. Your health is not a statistic. It is your very life and ability to enjoy your life. Living that healthy lifestyle and checking with your physician to know your cholesterol, PSA and blood pressure are in a normal range can mean the world to you and your family. Take the time. YOU are worth it.
Dr Crawford, thank you for taking the time to help us understand Prostate Cancer screening and prevention. If you desire further information about Prostate Cancer Awareness Month or Prostate conditions, you can contact the Council at https://www.prostateconditions.org/screening-site .
About the author: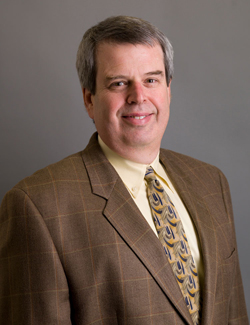 Dr Schutz was born in Newport News, VA and grew up in Flemington, NJ. He attended Rutgers University and New Jersey Medical School where he graduated in 1985. He completed his Urology Residency there in 1990. He completed a Urologic Oncology fellowship at the University of Colorado in 1991. He joined the faculty at the University of Arkansas in 1991. He became the Chief of Urologic Oncology at the University of Arkansas and Chief of Urology at the JL McClellan VA Medical Center in Little Rock during his tenure.
He relocated to South Jersey in 1996 and formed Jersey Urology Group in 2006 with Drs Wren and Piskun. He was selected as a "Top Doc" in NJ Monthly Magazine. He is former President of the Medical Staff at Shore Memorial Hospital. He is a founding member of the American Society for Men's Health and CoDirector of the Institute for Men's Health. His clinical interests are Prostate, Bladder, Kidney Cancer and Testis Cancer and Men's Health and lifestyle. He is the Health and Wellness consultant for Robert Irvine of the Food Network and writes a health and wellness blog for his website.
He is married and has 3 children and involved in community activities.