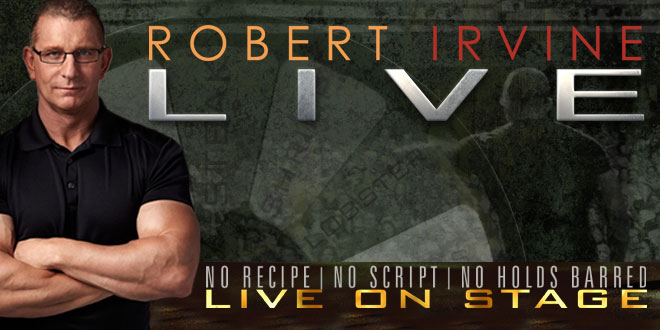 Robert Irvine LIVE – St. Petersburg
THIS CONTEST IS NOW CLOSED
Discounted tickets are still available at bit.ly/MahaffeyDiscount. Use the promo code CHEF and save!
ENTER TO WIN 2 VIP TICKETS TO ROBERT IRVINE LIVE
Sunday, April 19th at The Mahaffey in St. Petersburg
After entering, you will receive access to a special discount for regular tickets to the performance. Why wait to see if you win if you can get guaranteed tickets to the show?