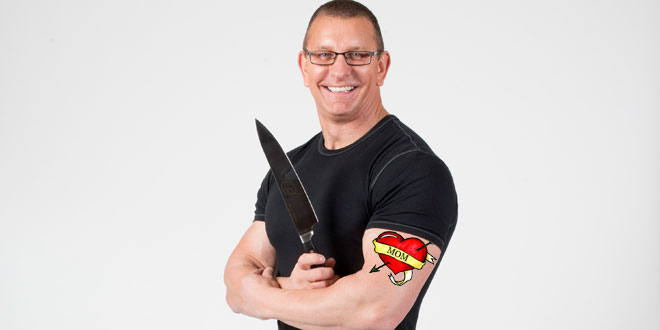 Looking for a quick and easy gift for mom? Here are five that will make preparing the next family meal easier.
5 Kitchen Gifts for Mom
A quality chef or santoku knife and a quality pairing knife – these are the most important knives to have in the kitchen for everyday use. Click here to check out mine!
A quality thick cutting board – a lot of people try using cheap thin cutting boards which can make any cutting job frustrating and a challenge to use.
A professional chef apron – its nice to have a quality chef apron to wear, especially when mom doesn't have time to change coming home from work. Buy an apron with a bib and that has good length like the pros.
Stainless steel mixing bowl set – most recipes require the use of a mixing bowl or two. Stainless steel is lightweight compared to glass, durable and easy to clean.
A mini food processor – These come in handy for miscellaneous chopping jobs.  They make the job quick and simple, saving much time. They are much cheaper then the full size versions and are sufficient for most day-to-day chopping tasks.