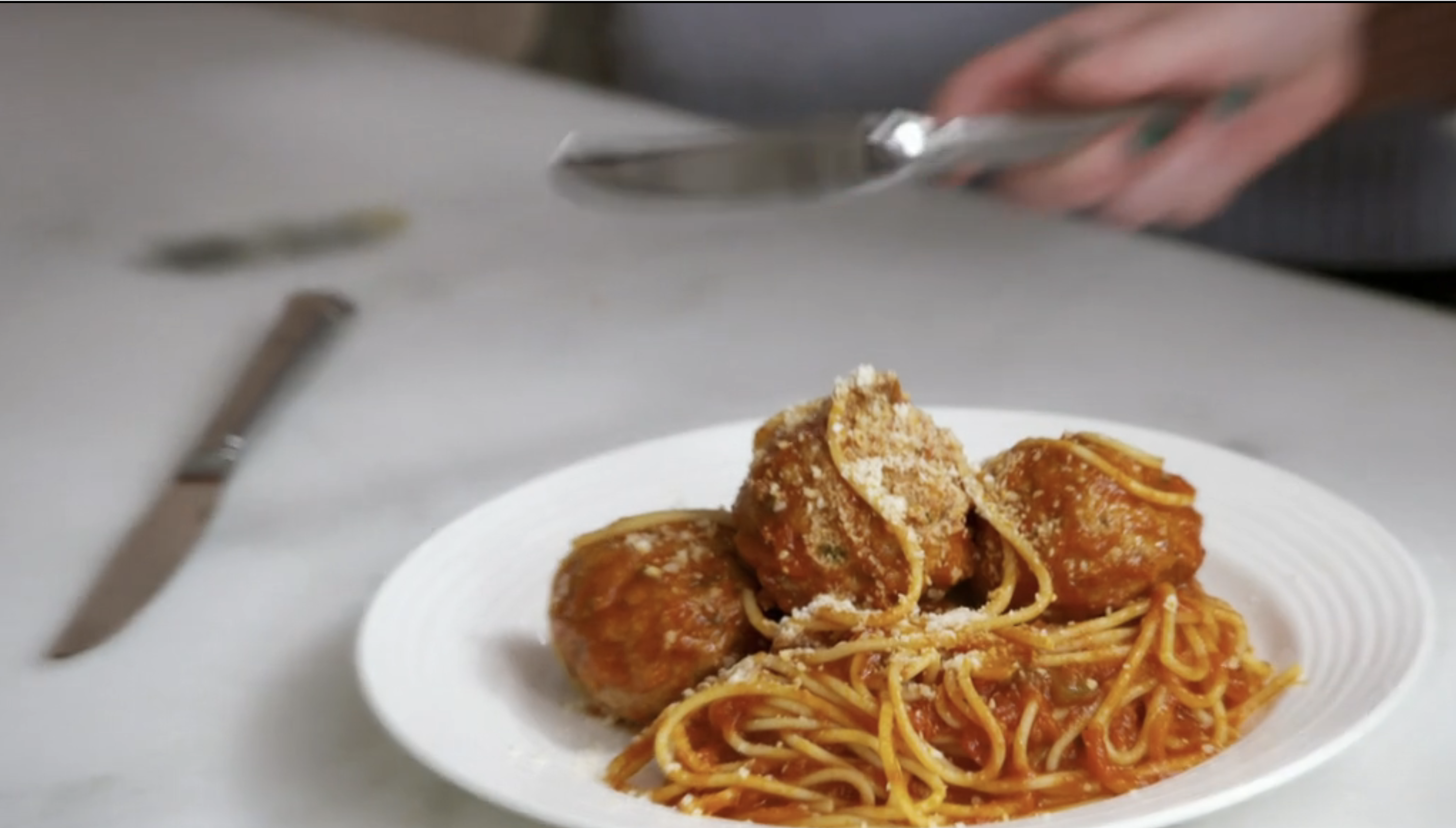 SPAGHETTI AND MEATBALLS – AS SEEN ON RENOVATION: POSSIBLE
Print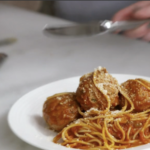 SPAGHETTI AND MEATBALLS – AS SEEN ON RENOVATION: POSSIBLE
---
YOU'LL NEED
FOR THE PASTA
1 lb dried spaghetti
Salt
Grated Parmesan
FOR THE MARINARA
5 tbsp extra virgin olive oil
6 cloves garlic, minced
1 white onion, diced
3 tbsp tomato paste
1 cup red wine
32 oz canned tomatoes
1 bunch basil
Salt and pepper, to taste
FOR THE MEATBALLS
5 lbs meatloaf mix (equal parts ground beef, pork, and veal)
1 ½ cups breadcrumbs
1 cup milk
3 large eggs
1 large white onion, diced
1 cup ricotta cheese
3 cloves garlic, minced
½ cup flat leaf parsley, chopped
½ cup grated Parmesan cheese
Salt and pepper, to taste
---
Instructions
MAKE IT
MARINARA
1) In a large heavy bottom pot or Dutch oven heat olive oil over medium heat.
2) Add onions and garlic and allow to sweat.
3) Add tomato paste and cook for about 2 minutes.
4) Deglaze the pan with red wine and allow to cook for about 4 minutes.
5) Add canned tomatoes, basil, salt, and pepper. Bring the tomato sauce to a boil for 3 minutes.
6) Drop the sauce to a hard simmer and allow to simmer for about 2 hours.
(Crush tomatoes to your desired texture)
MEATBALLS
1) Pre-heat oven to 450. Line 2 baking sheets with tin foil and coat with cooking spray.
2) Combine meat loaf mix in a mixing bowl with eggs, ricotta, milk, breadcrumbs, onion, garlic, parsley, Parmesan cheese, salt and pepper.
3) Form the meatballs into 4oz balls, which should make about 20 meatballs. Arrange the meatballs on the baking sheets.
4) Bake the meatballs until golden brown about 20 minutes.
5) Place the meatballs in pot with the marinara sauce and cook for an additional 45 minutes.
PLATING
1) Get a pasta pot of water boiling. Add a palmful of salt.
2) Boil the pasta according to the directions, taking out when a little under al dente.
3) Add pasta to the pot with meatballs and sauce, add a little bit of pasta water and stir for a couple of minutes to finish cooking.
4) Add the pasta to the plate and top with meatballs and sauce. Top with grated parmesan.