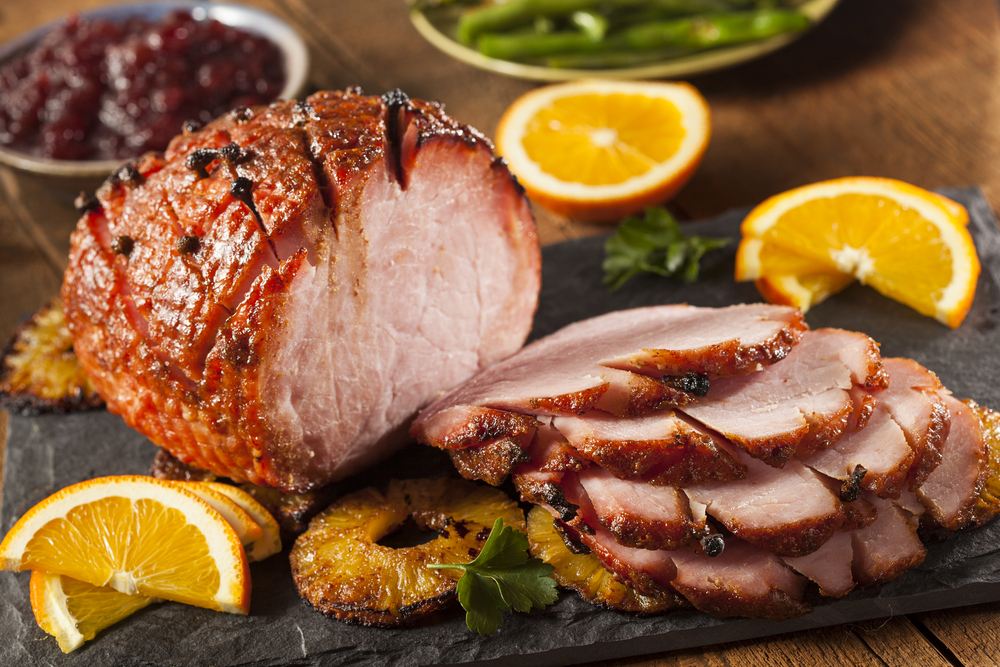 YOU'LL NEED
1 fully cooked ham, about 7 to 9 pounds
1 (20-ounce) jar peach preserves
1 1/2 tablespoons Creole mustard, spicy mustard, or Dijon
2 tbsp peach liqueur (Schnapps) or peach nectar
2 tbsp lemon juice
Dash cinnamon
MAKE IT
1) Place ham in a large roasting pan and bake as directed on the wrapping, about 18 minutes per pound.
2) Combine remaining ingredients, in a small bowl and stir until smooth.
3) Remove the ham from the oven and score the skin in a diamond pattern.
4) Spoon the glaze over, spreading to coat completely. Return the ham to the oven and bake for about 30 minutes longer.
ROBERT SAYS: To make really special, take a small can of pineapple rings, drain the syrup and place the pineapple rings on top of the glazed ham. Secure the pineapple to the ham with wooden cocktail sticks. Then take a small jar of cocktail cherries and place 1 cherry in the center of each pineapple ring and continue to baste with the glaze during the cooking process.