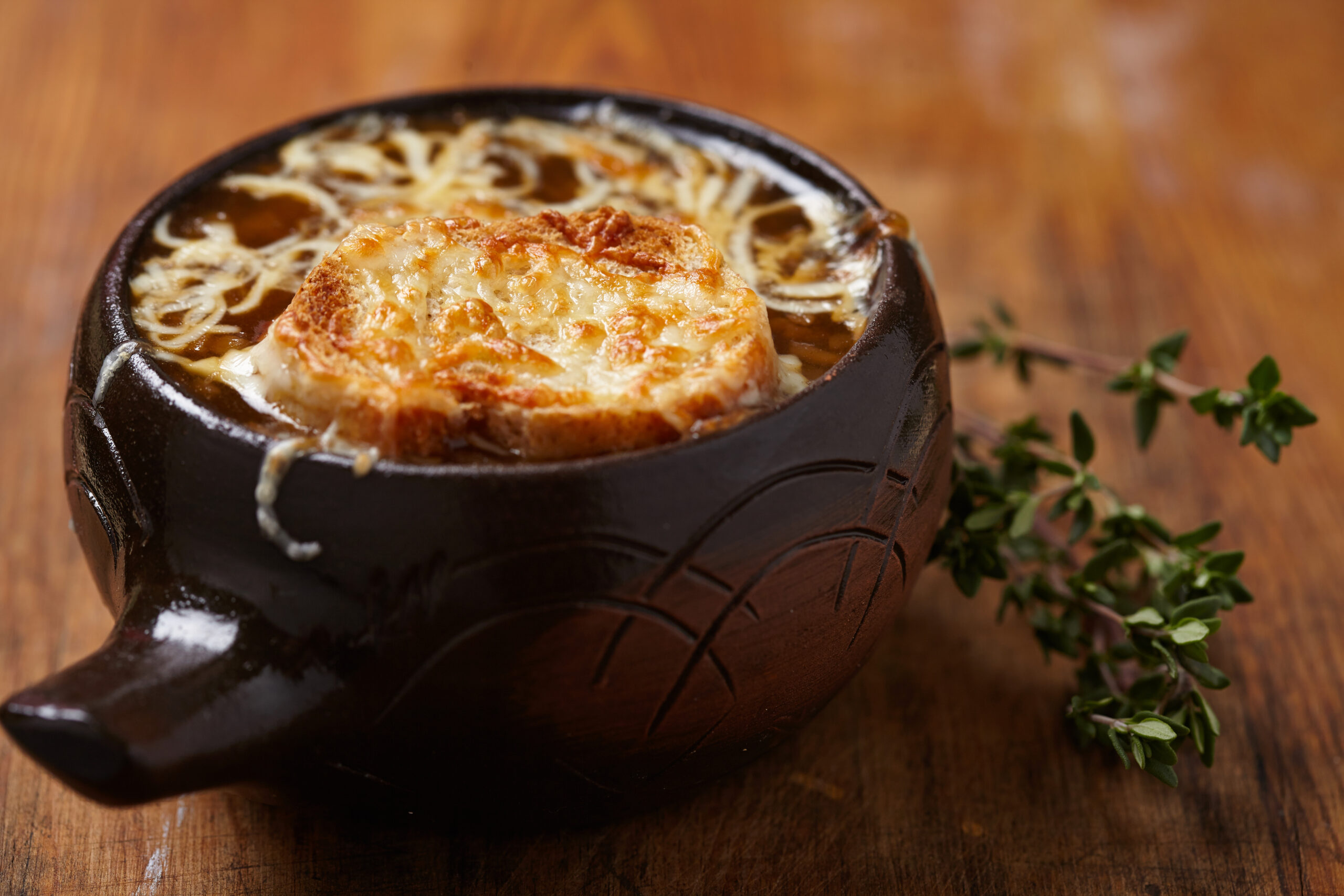 French Onion Soup – As Seen on Restaurant: Impossible Revisited
From the episode, "Out Of Date"
SERVES 5
YOU'LL NEED
2 tbsp Grapeseed oil
4 onions, sliced thin
2 shallots, sliced thin
½ cup butter
½ cup all-purpose flour
2 bay leaves
1 cup dry sherry
4 qts beef stock
5 slices rye toast
8 oz Gruyere cheese, shredded
MAKE IT
1) In a large sauce pot, add grapeseed oil, onions, and shallots.
2) Cook over medium heat for about 12 minutes, stirring frequently. Onions should be brown in color.
3) Season with salt and pepper. Add butter.
4) Using a wooden spoon or whisk, incorporate flour and cook out raw flour for two minutes while stirring.
5) Add sherry and bay leaves, continuing to whisk and cook for 3 minutes. Use caution as sherry is flammable! If sherry does ignite, simply step back from pan and turn the heat to low. Once the alcohol has cooked off, the flame will go out.
6) Add beef stock and bring soup to a boil for 1 minute. Then drop soup to a simmer for 7-8 minutes. Season with salt and pepper.
7) Lightly toast rye bread in the oven for about 1 minute on each side.
8) Top toasted bread with Gruyere cheese and melt.
9) Serve soup in a bowl. Place toast with melted cheese on top.