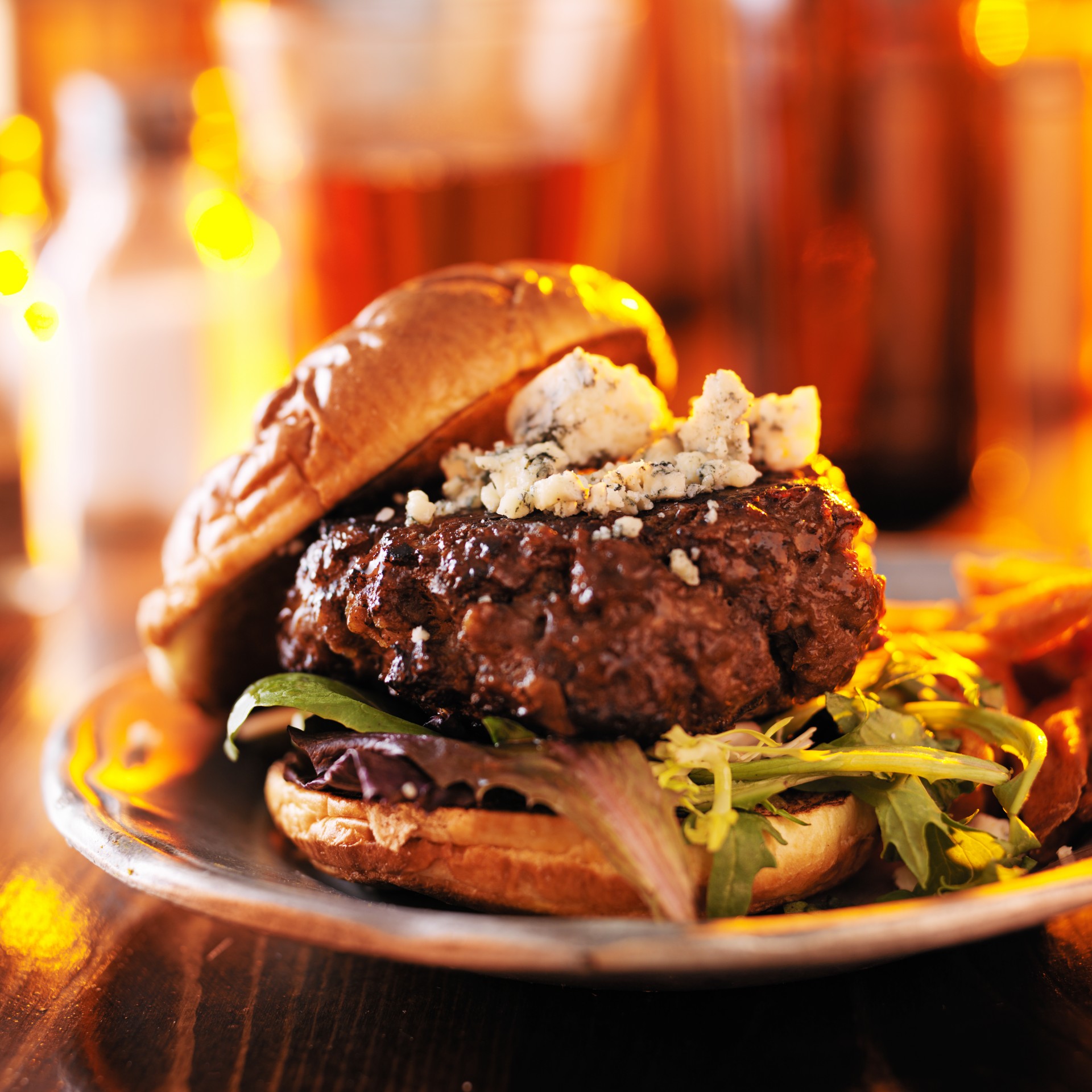 Serves 2
YOU'LL NEED
8 oz ground lamb (80% to 20%)
1 brioche bun
2 tbsp petit munster
1 tbsp shallot, diced
2 tsp salt
Choice of cheese (optional)
MAKE IT
1) Season the burger salt and pepper .
2) Cook lamb patty to medium rare in a cast iron skillet.
3) Toast bun to golden brown.
4) Apply cheese to top and bottom bun.
5) After the burger rests for 2 minutes, put on bun with shallots and enjoy!
THE MACROS
CALORIES: 387
PROTEIN: 27 g
FAT: 24 g
CARBS: 14 g