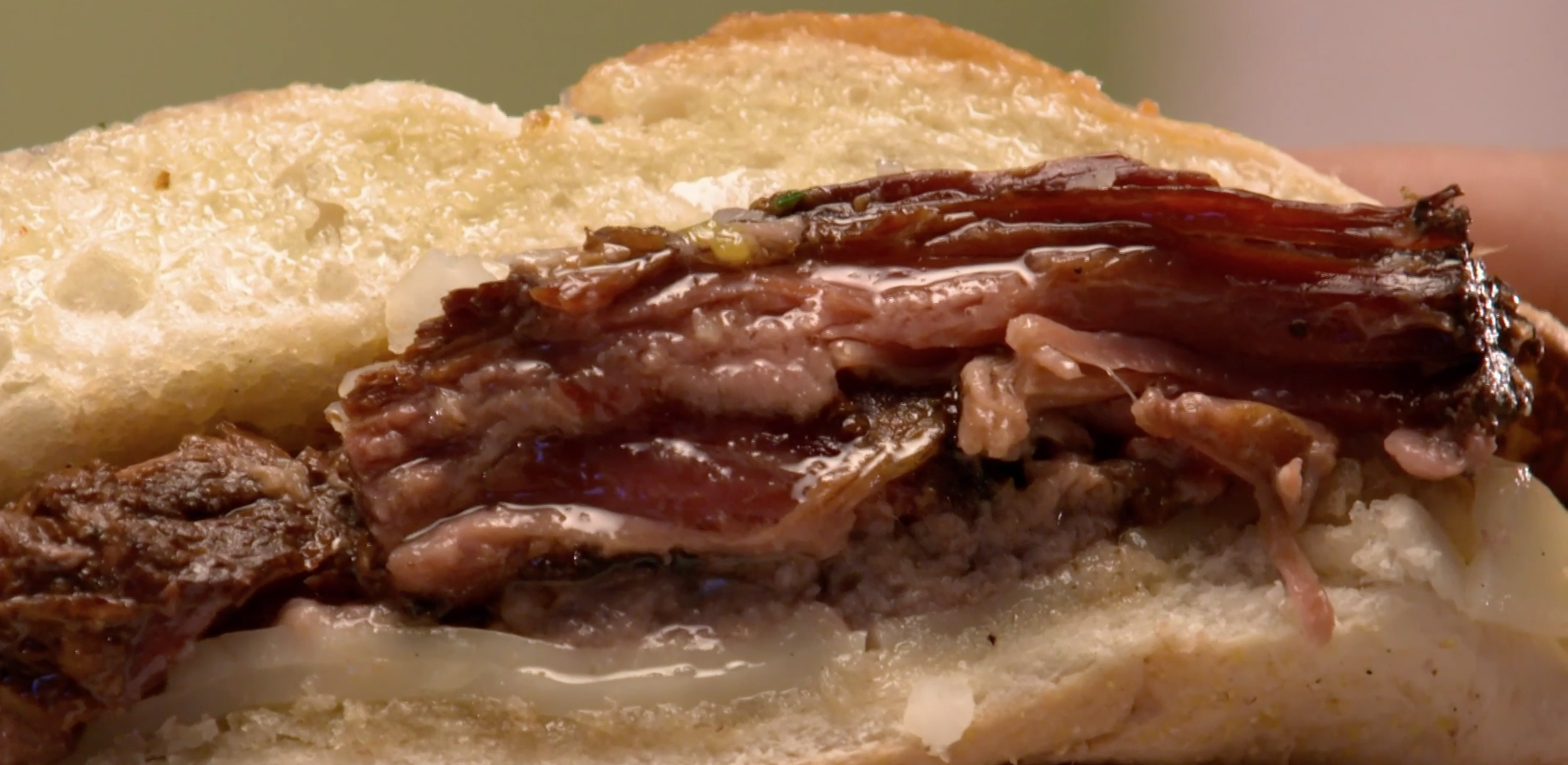 Dad's Beef Brisket Sandwich – As Seen on Restaurant: Impossible
From the episode: Single Dad Sparks His Passion
SERVES 4
YOU'LL NEED
2 lbs beef brisket (see brisket recipe HERE)
4 hoagie rolls
4 tbsp butter, room temperature
3 oz chopped Giardiniera (pickled vegetables, commonly: cauliflower, carrots, bell peppers, celery. This may be purchased in the store.)
Provolone cheese slices
MAKE IT
1. Slice brisket across the grain. Make your slices very thin.
2. Cut hoagie rolls down the middle and coat the insides with room temperature butter. In a sauté pan over medium heat, toast the roll to melt the butter.
3. Place provolone cheese slices on the inside of the roll while still hot.
4. Place your sliced brisket on top of the cheese. Top with Giardiniera. Cover with the top of the bun, slice in half, and serve.