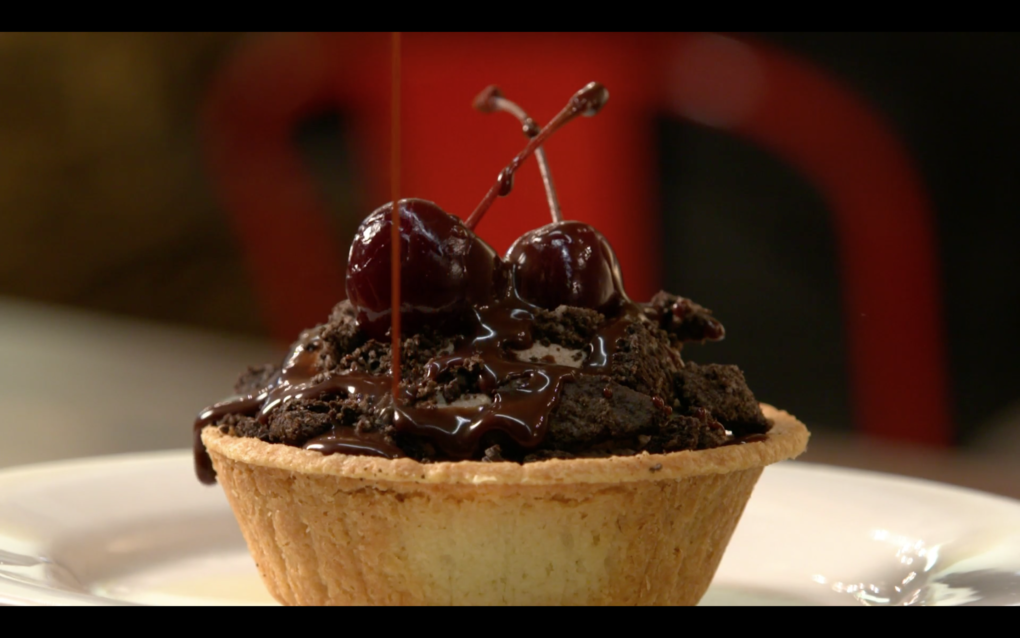 Cookies and Cream Tart – As Seen on Restaurant: Impossible
From the episode, "Helping Our Own"
SERVES 4
YOU'LL NEED
2½ cups milk
4 large eggs
½ cup sugar
¼ cup corn starch
8 oz Oreos, crushed (reserve 2 oz for garnish)
1 tsp vanilla extract
1 tsp salt
8 Luxardo cherries for garnish
3 tbsp Luxardo cherry sauce
4 individual three ounce tart shells
2 tbsp confectioners sugar
MAKE IT
1) In a medium saucepan, heat milk, egg yolks, sugar, and cornstarch over medium heat.
2) Mixture will thicken and come to a boil. Allow to cook for 8 minutes.
3) Next incorporate crushed Oreos, vanilla extract, and salt. Allow to cook for 3 minutes.
4) Allow filling to cool, then fill tart shells with mixture.
5) Top with crushed Oreos, Luxardo cherries, Luxardo cherry sauce, and dust with confectioners sugar.