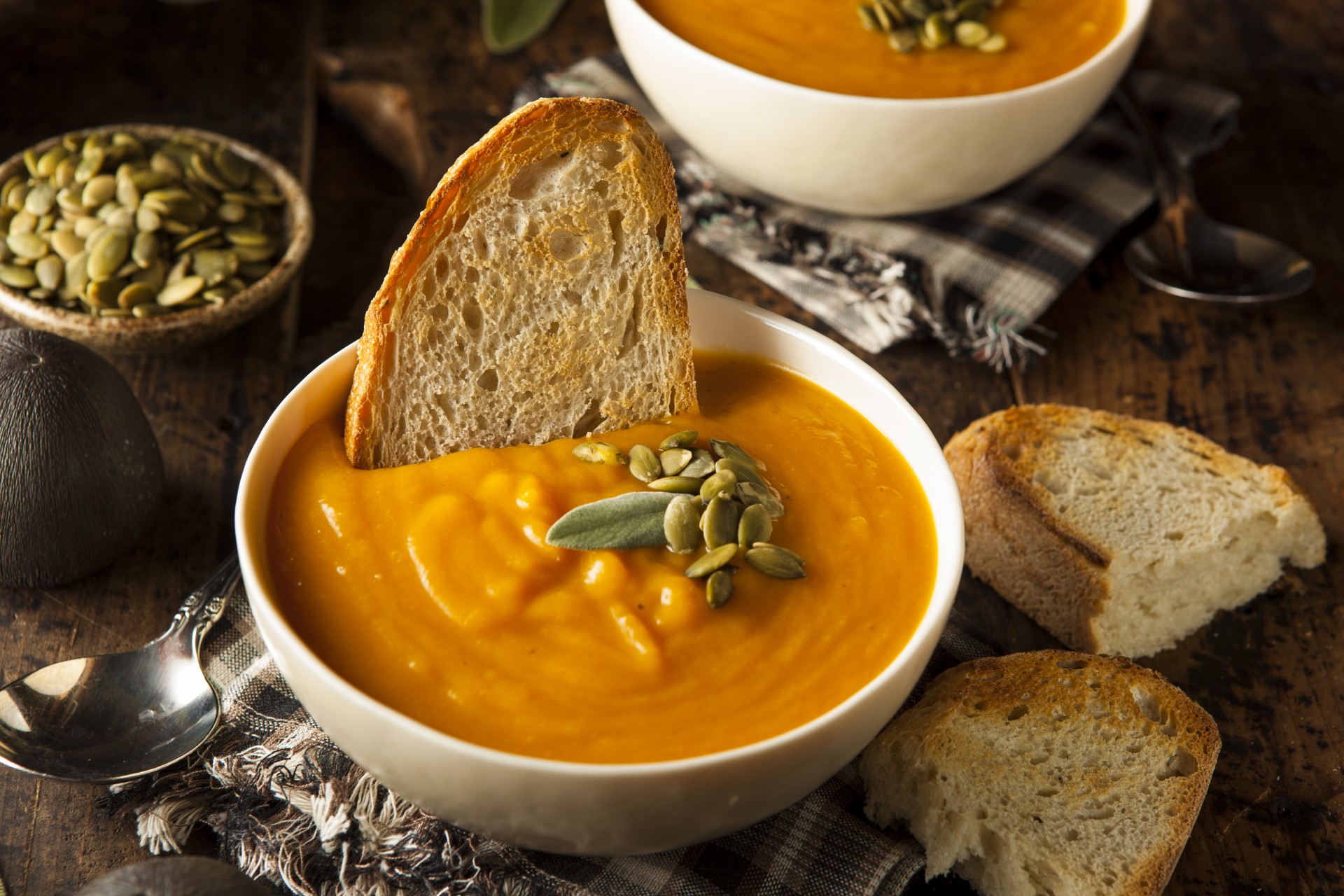 SERVES 8
YOU'LL NEED
3 pounds butter nut squash, peeled and medium dice
1 stick butter
2 white onions medium diced
1 cinnamon stick
2 tbsp yellow curry
3 tbsp coconut milk
6 cups chicken stock
3 tbsp toasted pumpkin seeds
MAKE IT
1) In a large 4-quart stock pot add butter and allow butter to brown, and onions, allow onions to cook over medium heat until onions are translucent and cook through.
2) Add butternut squash and curry powder, allow to cook for approximately 5 minutes, making sure not to burn.
3) Add chicken stock and coconut milk. Allow to cook for approximately 1 hour; season with salt and pepper, stirring occasionally.
4) Puree in a blender until soup is smooth.
5) Garnish with pumpkin seeds. Serve with a piece of warm bread if desired.
THE MACROS
CALORIES: 299
PROTEIN: 8 g
FAT: 19 g
CARBS: 30 g