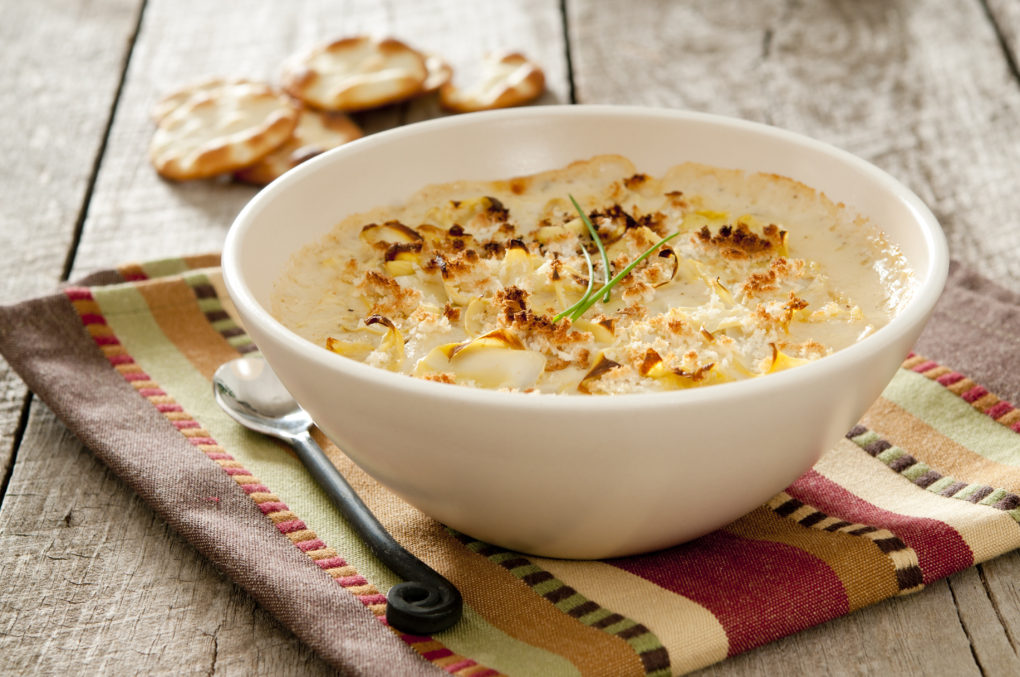 SERVES 6-8
YOU'LL NEED
14 oz canned artichokes
1 cup mayonnaise
½ cup cream cheese
2 tbsp smoked paprika
1 cup shredded parmesan cheese (divided 2/3 cup, 1/3 cup)
1 tbsp chives
1 tbsp chopped thyme
MAKE IT
1) In a large mixing bowl add mayonnaise, cream cheese, 2/3 cup of parmesan cheese, and smoked paprika and mix together.
2) Next add artichokes and thyme. Top with 1/3 cup parmesan cheese.
3) Place in a 9 x 13 inch baking pan and bake at 400° for approximately 15 minutes.
4) Finish with chopped chives.
THE MACROS
CALORIES:242
PROTEIN: 17 g
FAT: 14 g
CARBS: 17 g