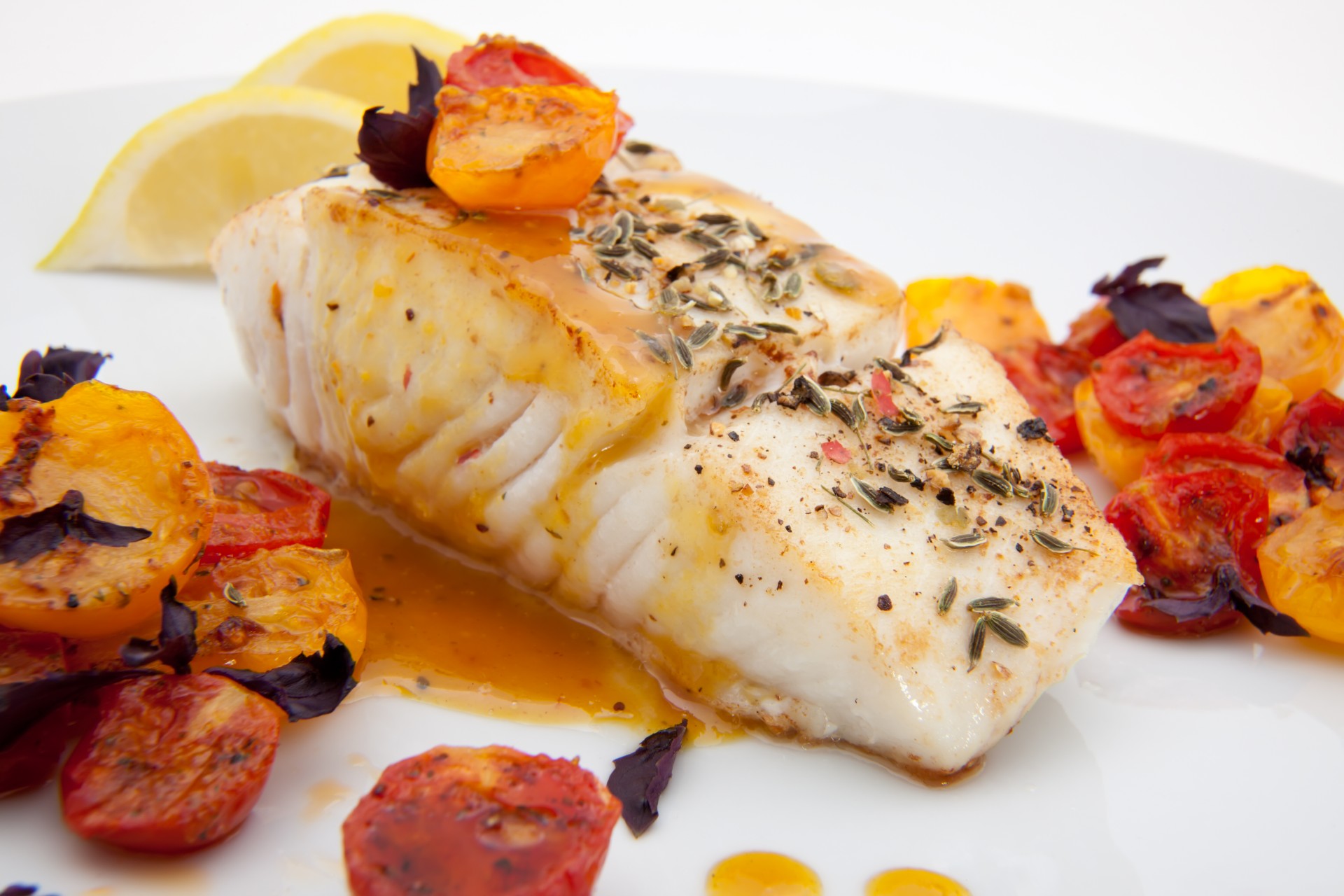 Roast Halibut with Tomatoes & Chorizo
Serves 4
YOU'LL NEED
1 lb halibut cheeks
1 tbsp grapeseed oil
4 oz pistachios, unsalted
2 oz capers
4 tbsp parsley
2 cloves garlic
1 oz ginger
4 tsp shallots
4 tbsp olive oil
Red chili flakes (to taste)
2 oz hard Spanish chorizo
8 heirloom cherry tomatoes
4 Brussels sprouts
Thyme
Micro basil
2 lemons
Kosher salt
Pepper
MAKE IT
1) Pan sear the cheeks with grapeseed oil (do not cook through).
2) In a bowl add the chopped parsley, pistachio, capers, and olive oil to make a thick paste.
3) Coat the cheeks with the paste and roast in the oven until fish is finished.
4) Marinate the tomatoes in olive oil, chili flakes, garlic, ginger, shallots, and chorizo. When ready to serve, warm to room temperature.
5) Shave the brussels sprouts on a sharp mandolin. Mix with olive oil, lemon juice and zest, parsley, thyme, and micro basil. Garnish the halibut and serve.
THE MACROS
Per Serving
CALORIES: 515
PROTEIN: 32
FAT: 37
CARBS: 18