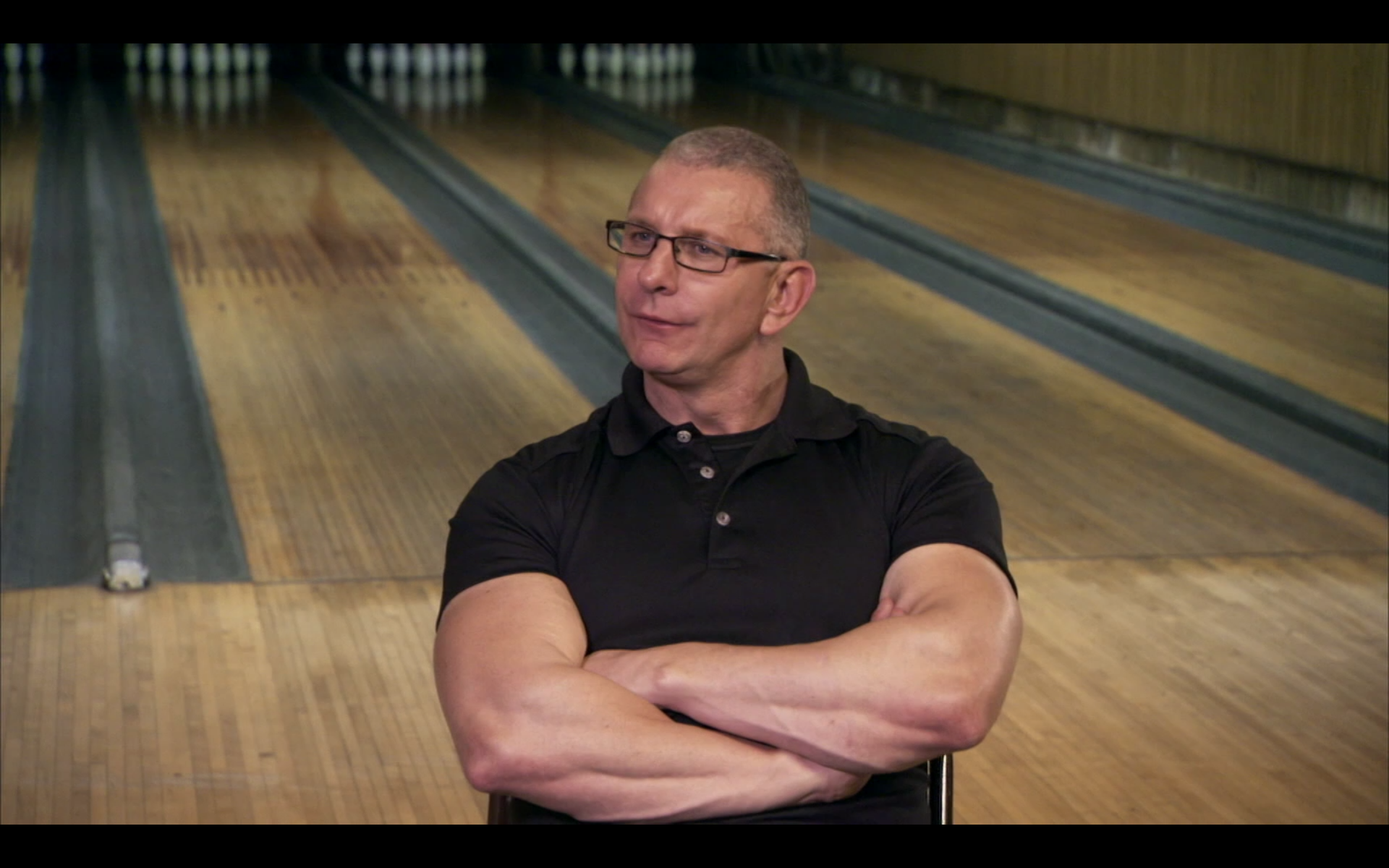 Restaurant Impossible Followup: Paul's Bowling
An RI fixer-upper comes out of the gutter – and into the fire.
BY MATT TUTHILL
For the third episode of the ninth season of Restaurant: Impossible, Robert was called upon to save a landmark establishment in Patterson, NJ. Paul's Bowling had been the place to get some cheap food and drinks and knock down a few pins since 1929. When owner Paul Awramko's grandfather opened the business in the midst of the prohibition era, it became a local speakeasy, with beer sold out of ice buckets. Unfortunately, when Robert arrived it looked as though every aspect of the business had been undisturbed since its heyday nearly a century ago. From the leaky roof to the worn and weathered bar top and stools to the pencil-and-paper scorecards still used on the four bowling lanes, Paul's was a place stuck in time.
Throughout Restaurant: Impossible, Robert always tried to preserve the charm and rustic feel of neighborhood mainstays, but Paul's felt old in all the wrong ways. When he knocked away the stained tiles of the false ceiling, it revealed a leaking roof and a veritable rats nest of wiring—a fire waiting to happen.
It was one of the few times in the history of the show where the main obstacle Robert faced wasn't the lack of cooperation or stubbornness of an owner, or even the time he had to work on the project. Simply put: Paul's needed so much work it seemed unlikely that the $10,000 renovation budget wouldn't be able to cover the costs. But if we've learned anything in 13 seasons of R:I, there are virtually no issues that can't be solved with a little creativity.
Designer Cheryl Torrenueva and construction manager Tom Bury took the dark, dingy bar area and brightened it with lighter colors, added some new book shelves and a bar back to break up the monotony, tore up the pitted linoleum floors and replaced the rickety bar stools with brand new ones. In the bowling alley, they gutted the very dated wood panel walls and cut plywood sheets into diamond patterns to add new decorations while maintaining a classic feel. Rather than replace the pencil-and-paper scorecards with a costly system of touch screens and overhead monitors, Robert and his team devised an elegant solution that was just as effective: tablet computers at the scoring table, open to a scoring app for bowling.
In the end, the only notable holdovers from the old Paul's were original stain glass windows in the front of the building and the mechanical ball return that is still—somehow—alive and kicking after all these years.
As far as the staff was concerned, Robert didn't run into any major issues, but took the bartenders to task for not cleaning up without being asked. Bars and restaurants need a thorough cleaning at the end of each day and doing a haphazard job allows grime to build up to a point where a major restoration project is needed.
"You are his family, and you've let him down," Robert said. It was a line that rang true and moved a few of the staffers to tears.
Meanwhile, owner Paul was in heavy debt and only able to stay afloat thanks to the goodwill and constant support of business manager Ed Arzoomanian (who has moved on since the show aired). Part of the problem was poor communication with staff; Paul was practically allergic to technology, having no idea how to use a computer, much less a smart phone. Robert gifted him with a tablet, smart phone, and laptop, insisting he learn how to text, e-mail, and post on social media. The learning curve was steep, but overnight (and with a little help) he was able to learn the basics.
Nevertheless, it was hard for Paul to see a way out his predicament.
"I'm six feet under and I feel like they're throwing dirt on me every day," he said.
Fast forward to the big reveal and Paul and Ed were in tears, overcome by what was arguably the most dramatic before-and-after reveal in the show's history to that point.
"I feel like I can't fail now," Paul told Robert. "And I was failing."
All of that took place in 2014. How are things today? We caught up with Paul to see how business and the renovations have held up. To make a long story short: appearing on Restaurant: Impossible massively improved his fortunes.
"Right off the jump, we had a 40% increase in business," Paul says. "It tailed off from that but remained well above our old baseline. We still get people coming in who just saw a rerun of the show. We get e-mails from all over the world from people saying they're coming to visit."
The renovations have also held up.
"I needed a big-time renovation and they really came through," Paul says.
Menu items that Robert introduced, including sloppy Joe's, macaroni and cheese, and nachos, have all been a hit and remain on the menu.
And yet, the future of Paul's remains in question, though the owner explains it's through no fault of the changes made to his establishment.
"Unfortunately, the neighborhood has just changed so much," Paul says. "Paterson commercial taxes have gone way up, and a mostly Muslim and Arabic population has moved in. They buy a lot of property and build a lot of beautiful new restaurants and night clubs. There aren't too many taverns left, and they're not into pool or bowling."
On top of a changing demographic that doesn't seem too interested in his product, Paul suffers from a few injuries that affect his ability to get around.
"I'm banged up physically and can't get around like I used to," he says. "There are a lot of factors out of my control… Looking back it was definitely better that we did the show than not do it. It bought us time. We paid down a lot of debt. It's a grind and we're taking it day-to-day but we're still here."

Plan on being in the Paterson, NJ area? Stop by Paul's and check out a piece of his local history. Learn more HERE.