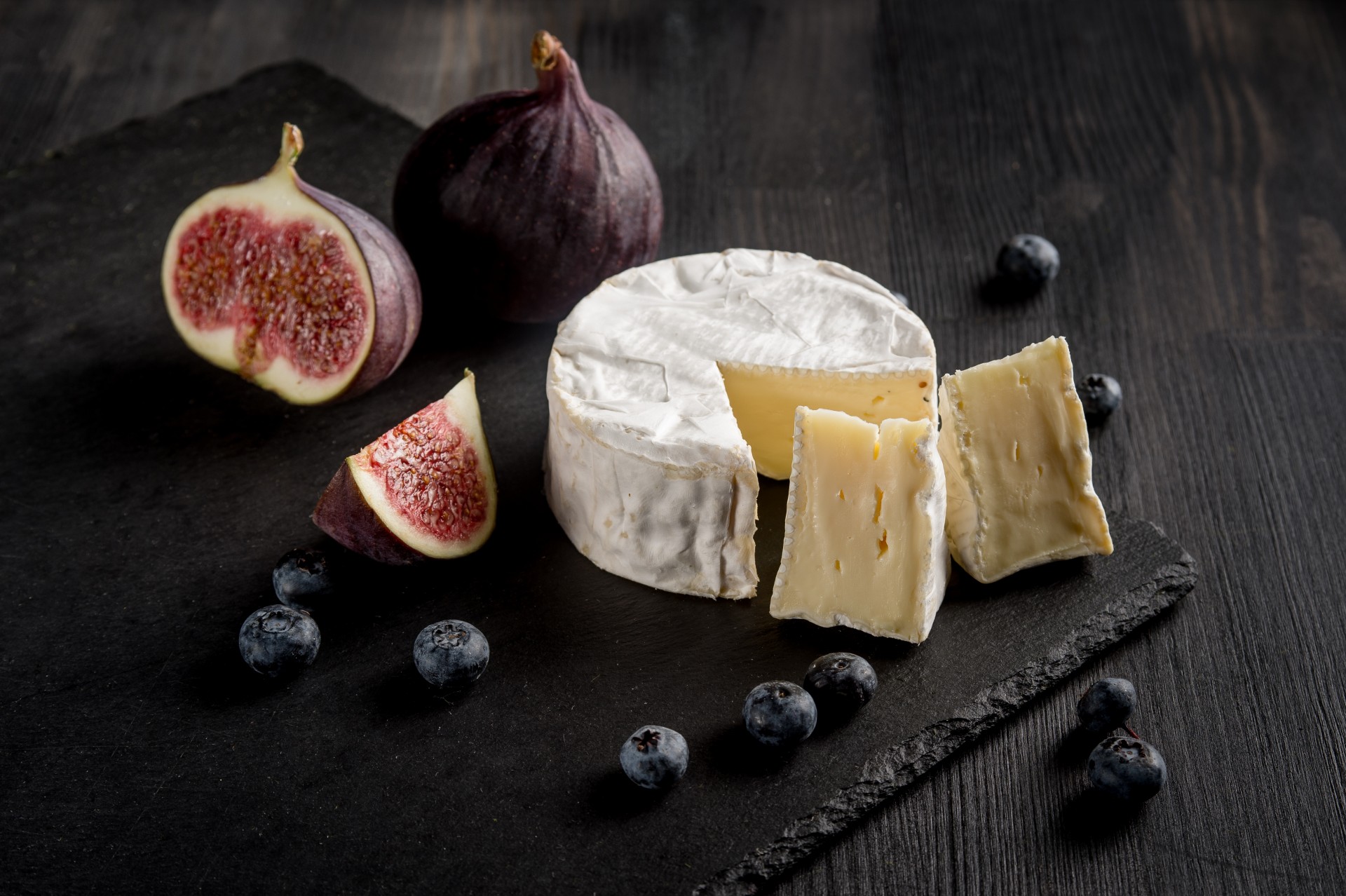 Fig & Brie Brulee with Brandied Cherry
Serves 6
YOU'LL NEED
6 black mission figs
6 oz brie cheese
6 tsp sugar in the raw
12 brandied cherries
Micro mint
MAKE IT
1) Split the figs in half. If they aren't ripe, lightly roast to soften, but do not cook all the way.
2) Lay the brie on top of the fig, cover with sugar and brulee with a torch or under a salamder (broiler).
3) Garnish with brandied cherry and mint.
THE MACROS
Per Serving
CALORIES: 215
PROTEIN: 6
FAT: 8
CARBS: 30