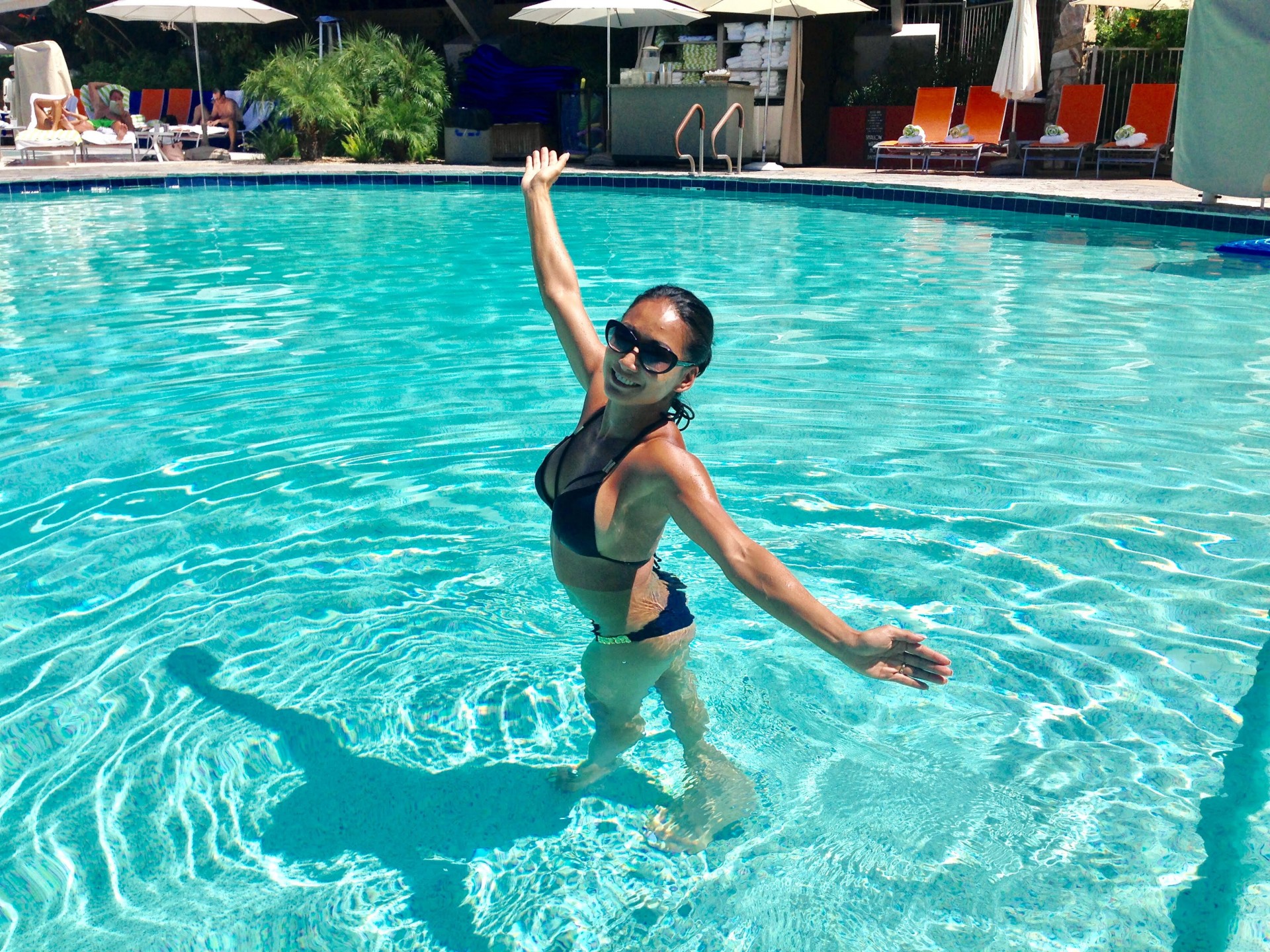 Exploring Scottsdale, AZ with Gail Kim-Irvine
Finding outdoor adventure, amazing food, and the royal treatment in one of the cleanest, prettiest cities you'll ever visit.
BY GAIL KIM-IRVINE
BEST RESPORT/SPA: Sanctuary Resort and Spa, Camelback Mountain (sanctuaryoncamelback.com)
I had one of my most memorable dates with Robert here when we first started dating, as well as numerous girls' getaways and group functions. Yes, I am biased for a lot of reasons, but if you take my advice and visit, you'll be biased, too! There's a reason why. The Sanctuary is exactly as the name describes; it's a little piece of heaven and you would never guess you were in the desert. You never have to leave the resort if you don't want to. They have everything from an amazing restaurant/bar on the premises with Food Network Chef Beau MacMillan leading the way with his Asian influenced dishes. (He was also one of the chefs who did our wedding!)
No matter what room (or house) you book, you won't be disappointed. I have had the pleasure of staying in different accommodations and they all blew me away.
The five-star spa is something you don't want to miss out on either. (That's me in Sanctuary's pool in the image above.) It's pricey but definitely worth the splurge, with everything from tarot card readings to body wraps and massages. Fitness classes, tennis, and various group activities are available as well.
BEST RESTAURANT: The Mission (themissionaz.com)
If you like Latin American/ Mexican food, you will love The Mission. Great ambience, great service and great food combine for an experience that's exceptional from start to finish. Start with offerings like a savory spinach and date salad, pork belly pibil (with roast garlic and black beans) and then go in for delectable main courses like the chorizo porchetta, green chili duck confit, or tecate skirt steak tacos. There are too many choices to name, but you can't go wrong no matter what you choose. For a night on the town, start the night here with a few margaritas and appetizers, then walk just a few doors down for more local bars. And always, always, always get the tableside guacamole, which is to die for.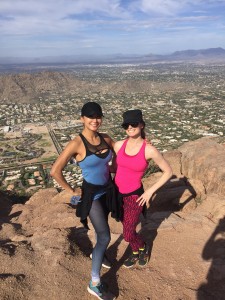 BEST OUTDOOR ACTIVITY: Hiking on Camelback Mountain (climbcamelback.com)
Work off all that delicious food by exploring with a hike on Camelback Mountain. It's more than a great workout; you get amazing views, fresh air, and an incredible feeling of accomplishment. It's one thing to take in a view from a plane or a high rise building. It's a whole other thing to work for it. There is an easy trail and a hard one. I discovered that too late and did the hard one twice. It'll take you a few hours to get to the top and your body will be feeling it the next day, but you can always go back to Sanctuary for a massage. Don't go it alone; I took a friend and it's a great bonding experience on top of everything else it offers.