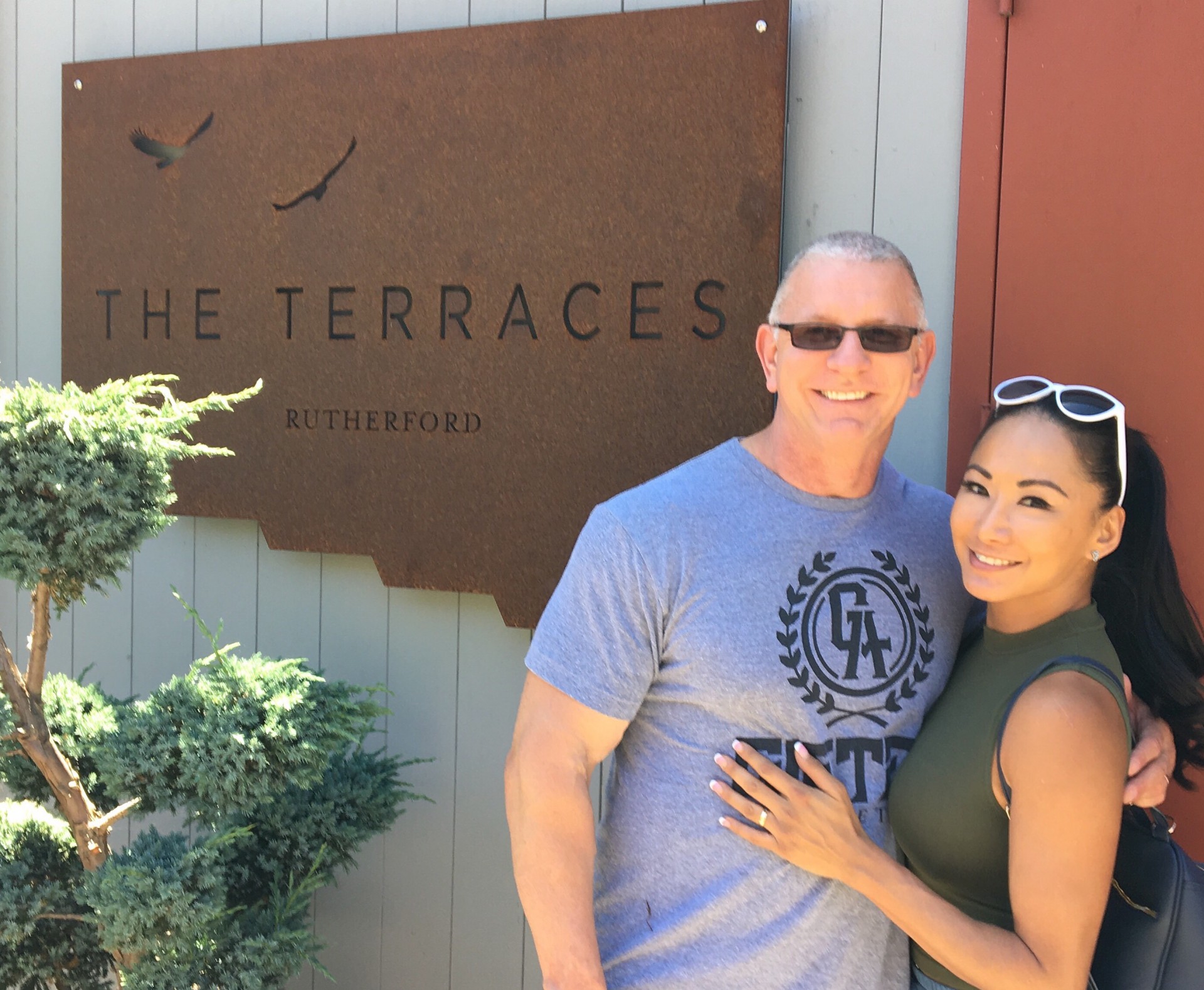 Exploring Napa Valley with Gail Kim-Irvine
Tips on where to eat, drink, and relax from a world-weary traveler.
BY GAIL KIM-IRVINE
Napa has always held a special place in my heart. As many of you know, this is where Robert and I got married. It also happens to be one of the most beautiful and relaxing places to visit in the whole country. It can be a bit pricey but it is definitely worth it, especially if you don't want to leave the country for a weekend getaway. If you have a day off to spend in Napa, I think hitting these four spots are a perfect way to spend it. All of these places were memorable for both me and Robert—and they delivered in terms of service and quality.
BED & BREAKFAST
The Craftsman Inn (Calistoga)
When Robert and I were scouting locations to stay in for the wedding week, we checked out The Crafstman Inn. At first, we didn't know what to expect when we drove up. It's a quiet, unassuming place. But the moment we took a look inside we immediately booked the whole house for ourselves and the family. It's not just the cozy wine country house that makes it such a charming place to stay; the owners are amazing hosts. The food hit the spot too. The breakfast menu had homemade scones, granola, yogurt, and French press coffee. Even my notoriously picky husband was impressed.
SPA
Solage Auberge Resort (Calistoga)
This is a luxury spa located at the Solage, a sister resort to the famous Auberge Resort. This is also where we had our wedding rehearsal dinner and my breath was taken away by the serenity and beauty of this location.
I had the pleasure of getting three different services from the spa and every single one hit a homerun. I'm very particular about massages and treatments but I have to say this spa was the best I've ever been to, period. Make an appointment and you'll leave feeling like a million bucks.
VINEYARD
The Terraces (St. Helena)
It's hard to choose a favorite vineyard/winery because honestly, there's great wine all over Napa. But our best experience was at the Terraces for its intimacy and personal touch. We sat and had wine with the vineyard owners, a married couple whose intention was to keep it intimate and small. If you're lucky you may get a tasting from their balsamic aging room. It smells divine and tastes even better. They also do group dinners for reasonable costs all cooked from the chef who also happens to be the owner.
RESTAURANTS
Farmstead at Long Meadow Ranch
(St. Helena)
If you want to eat here, book a table well in advance. The Farmstead is often fully booked and for good reason. The farm-to-table new American fare served is outstanding. With dinner options like wood-grilled pork chops, smoked St. Louis ribs, brick-cooked chicken, and potato gnocci, you're going to be happy with whatever you get. The fact that the dining room is an absolutely gorgeous renovated barn on a cattle ranch and winery is just the icing on the cake.
Bottega (Napa valley)
I have a real soft spot for Bottega. Not only is it the restaurant that Michael Chiarello, but these folks also catered our wedding. Every experience we had there was out of this world. And no, it's not just Robert and I that get special treatment here; everyone who sits down feels like a VIP thanks to the outrageously delicious rustic Italian food, great indoor and outdoor ambiance, and outstanding service.