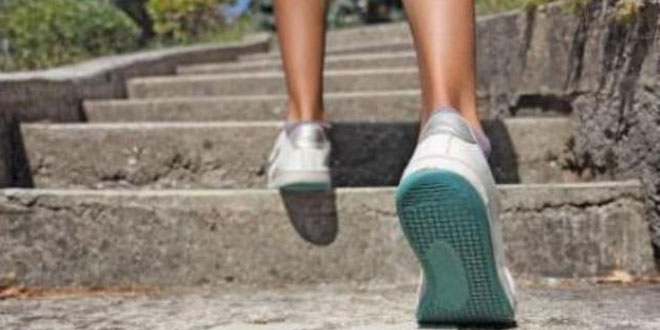 "Quick Fit Tips" for a fast paced life!
Sometimes the things you know you should be doing get squeezed out by the things you must do.  After all, with the demands of work, kids, car pooling, and pets there is little time left for YOU.  Yet, it's a proven fact that by focusing on aligning your exercise, diet, and sleep, good looks and good health will soon follow.  Here are a few "Quick Fit Tips" to start balancing your busy life with a limited amount of time:
Take the stairs!
By skipping the elevator or escalator you're allowing yourself to enjoy a cardiovascular burst of exercise that, in recent studies, was found to be as beneficial as prolonged cardio activity.  Racing up the stairs is also great for your heart, arguably the most important muscle in the body.
Wear shades in the garden!
When it comes to selecting fresh fruits/vegetables, choose ones darker in color.  This signifies an increase in the amount of antioxidants, the very thing that battles free radicals in the body, keeping you youthful and attractive. Try to vary the color, too.  This daily variety will be your ticket to looking and feeling your best.
Give it a shove!
Nothing is easier to do than a push up.  It requires no equipment, no pricey gym membership, and no commute to a workout facility.  Just drop down (or do them on the side of a couch) and give me ten beauties — It's an upper body extravaganza.
Make your day a sandwich 
Time is precious, so plan your exercises first thing in the morning and again right before bedtime.  Stretching, push ups, crunches, jogging in place, and side kicks can be done in the comfort of your room without any planning.  And the added benefit of increased circulation will help raise your overall health without sacrificing work time during the day.
About the author: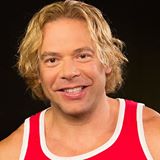 Eric the Trainer (Eric P. Fleishman) is a Hollywood physique expert with over 20 years experience in physical transformation.  He has worked with top actors, MMA fighters, and musical performers.  His techniques are regularly featured in "Muscle and Fitness" magazine, where he sits on their advisory board,  and on Bodybuilding.com.  He is an ambassador for "Celebrity Sweat" and hosts many of their episodes.  Recently, Eric has been named to the Gold's Gym fitness institute, where he serves as an expert and global spokesperson for the organization.