If you follow me on Twitter or Facebook I'm sure you've read how excited I am about the launch of my Fit Crunch baked protein bar. The bars are high in protein, low in sugar and baked and packaged in our facility in Pittsburgh. What makes this bar taste so good is a soft-batch cookie dough baked center, just like grandma used to make for us as kids. Then, several layers, like chocolate, peanut butter, soy puffs, are baked on to the bar to add texture, protein and even more taste. It's unlike any protein bar you've ever tasted.
In early September we were in Philadelphia shooting a commercial for the bars and were asking people to recall the last protein bar they ate and share that experience with us. Several people talked recalled that the last bar they ate tasted like "cardboard", was "dry", "hard" and that they had to "choke it down". We then gave each person a Fit Crunch bar and watched them savor the first bite. As they were enjoying the Fit Crunch bar we asked what they thought. Several people said it tasted like a "candy bar", was unlike any other protein bar they had before and, one guy, a personal trainer at the gym we were filming at, finished the bar before we had a chance to ask him about his first bite.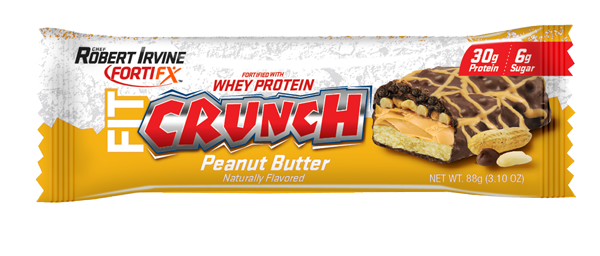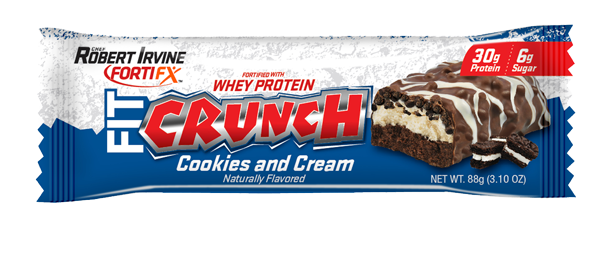 As you can see, I'm very proud and excited about the launch of these bars. I believe they will change the way people think about protein bars and how people either supplement their protein during the day or, satisfy a mid-afternoon snack.
Two flavors are coming out this month, Peanut Butter– my favorite– and Cookies and Cream. A third flavor, Caramel, will come out later this year. Be sure to follow Fit Crunch on Facebook /FitCrunchBars and Twitter @FitCrunchBars for chances to try the bars for free.
Check out our commercial!