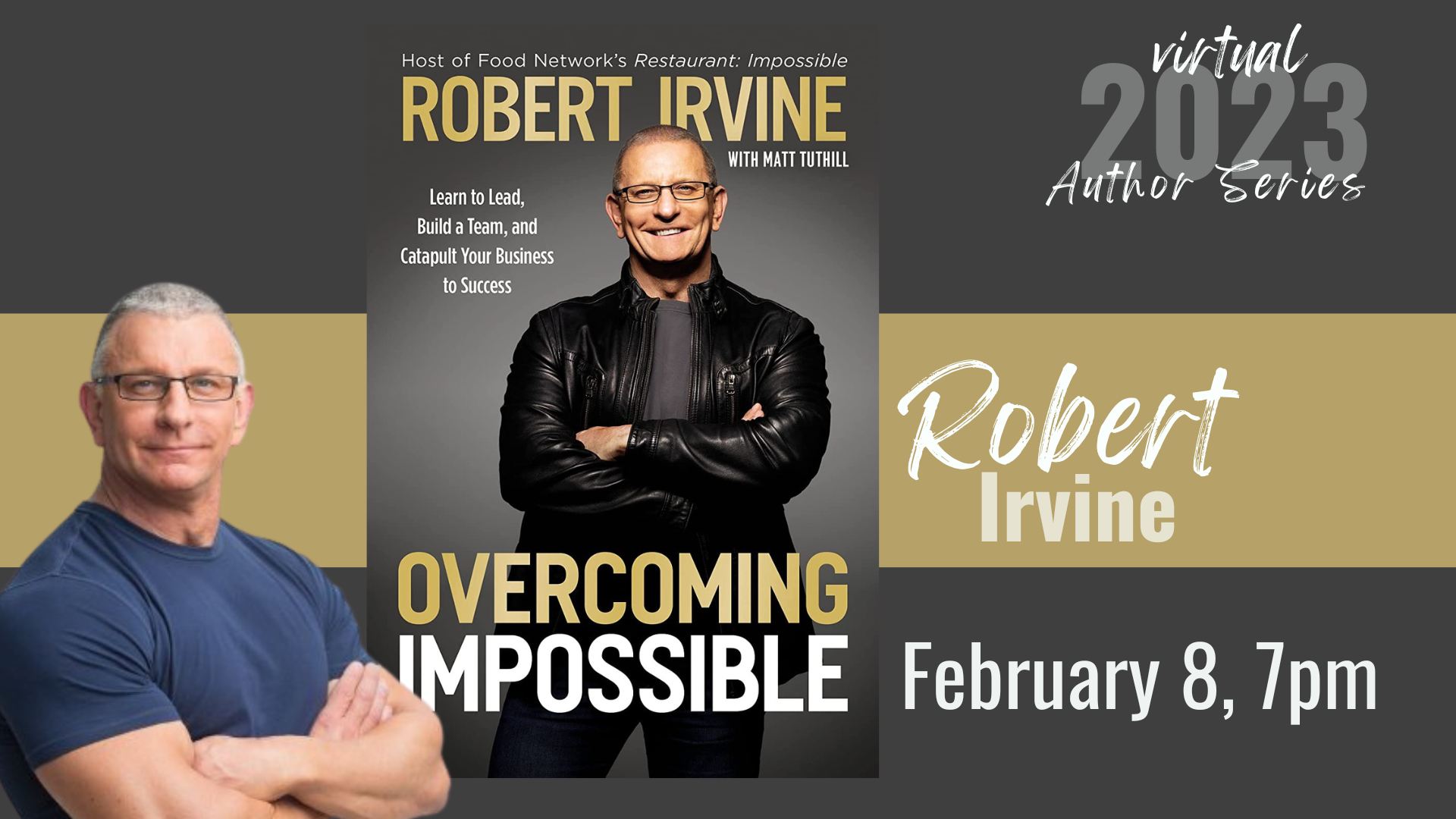 VIRTUAL: An Evening with Food Network Star and Acclaimed Entrepreneur, Robert Irvine
Register for this virtual event at: https://tinyurl.com/ycxsrpn6
The Hudson Library & Historical Society will host a virtual streaming event on Wednesday, February 8 at 7 p.m. with the host of Food Network's Restaurant: Impossible Robert Irvine. On his hit Food Network show Irvine assisted over 200 restaurants make the necessary changes to reverse course and transform their business. He is a successful entrepreneur himself with a family of companies to his credit and a namesake foundation that gives back to America's veterans and first responders. In his book, Overcoming Impossible: Learn to Lead, Build a Team, and Catapult your Business to Success, Irvine shares the success secrets he has learned so he can help others thrive. Robert will be joined in conversation with coauthor and colleague, Matt Tuthill.
Robert Irvine is a world-class chef, entrepreneur and philanthropic supporter of the United States Armed Forces. In addition to his hosting duty on numerous Food Network programs, he also runs two successful restaurants, Robert Irvine's Public House in Las Vegas, and Fresh Kitchen by Robert Irvine in the Pentagon.
Registration for this program is required and a valid email address is required at the time of registration. Participants will receive an email invitation to attend the program, hosted on Zoom, a day before the program begins.
The Burton D. Morgan Foundation generously supports the Hudson Library & Historical Society's Entrepreneurship Series.
Share This!